Community Content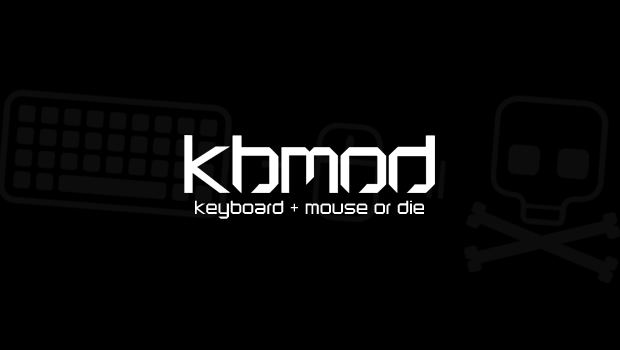 Published on January 26th, 2013 | by Dan
8
Reader Perspective: The Elder Scrolls Online & the End of THQ.
Welcome to our first reader post in a long while. Isaiah (@h3racr0ss on Twitter) is an avid KBMOD follower and even runs his own blog over at VGAnalysis. This is a post of a highlight article he sent in to us for editing and posting. You can send in articles for potential publication to [email protected]!
Reader Perspective: The Elder Scrolls Online & the End of THQ.
As a short introduction, I'm Isaiah or h3racr0ss everywhere else on the internet. I run a website myself and I thank the guys at KBMOD for allowing guest articles to be published, giving smaller websites or bloggers a chance to shine. Anyway, onto the article!
One of the most anticipated games for 2013 in my books is the Elder Scrolls Online. The game now has sign ups for closed beta and personally I can't handle my excitement right now. I haven't played many MMOs, although I am currently playing Guild Wars 2 and got to level 20 on WoW & SWTOR, but eventually quit both games. Despite this, I still am very hyped for this game. The only flaw I can see is that the crazy anticipation could easily be the downfall of the game because of the massive popularity and fan devotion towards the Elder Scrolls IP. There are basically two ways Elder Scrolls Online could go; it could crash and burn horrifically or it could be the greatest thing to grace this green earth. I guess that time will tell which fate awaits the game.
Into more business related news, the death bell for THQ has sounded and it sounds like utter disappointment with a steady beat of shattered dreams. The breakdown goes like this:
Sega has purchased the makers of Company of Heroes and the Warhammer 40k franchise Relic Entertainment, for $26.6 million
Ubisoft purchases THQ Montreal for $2.5 million and the license to the South Park: The Stick of Truth game for $3.26 million
Take 2 has purchased the rights to the title Evolve by Turtle Rock Studios for a staggering $10.894 million (I say staggering because the runner up to the deal only offered $250,000 for it and it was Turtle Rock themselves.)
Koch Media has purchased Volition, Inc. creators of Saints Row and the Red Faction series for $22.3 million. They also bought the Metro franchise license for $5.9 million.
Crytek purchases the Homefront license for a mere $544, 218.
The most surprising thing to come out of all this was Darksiders developer Vigil Games receiving no bids and because of this they will most likely fold.  Hopefully all the rest of the teams and franchises involved can carry on through the transition.
(Source: Kotaku)
Those were my PC gaming news highlights for this week! If you do want to see more of my content, you can find me on vganalysis.com.
Thanks for reading!
-Isaiah.