News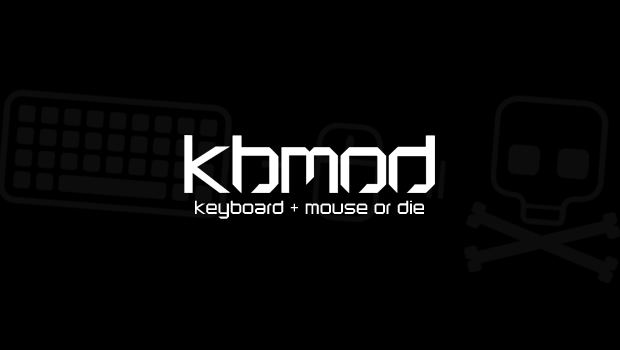 Published on February 26th, 2013 | by Dan
2
The KBMOD Uplink: February 26, 2013 – Quakecon, ARMA 3, Respawn Entertainment (Finally!), Watch Dogs, Starcraft 2
New website and two straight days of Uplink worthy news. Today we touch on Heart of the Swarm, Quakecon 2013, Respawn Entertainment and more. Read on!
-Quakecon 2013 has just been announced by id Software and friends. The event will be held from August 1-4 at its normal venue, the Hilton Anatole in Dallas. Last year KBMOD had a pretty huge presence at the event even taking a couple Tribes: Ascend tournament wins home. I'm not sure what our presence may be this year as Brandon has moved on from Dallas, but it should be a great time nonetheless. You might even sneak a peek at Elder Scrolls online, Rise of the Triad or maybe Doom 4!
-Great news for fans of ARMA! ARMA 3 will be available for Steam pre-order on March 5. Fans will be delighted to know that with a Digital Deluxe or Alpha pre-order comes alpha access to the game. There will be 4 single player missions and two multiplayer missions included in the alpha for players to choose from. There is also mod support straight off the bat so intrepid modders can get started learning the new tools early. You can read about all the various levels of pre-orders on the ARMA 3 homepage.
-Watch Dogs is looking ambitious. Really ambitious. And I want it now. There have been a lot of concerns on our podcast over whether or not the game can work with its 'hyperconnected multiplayer' and rightfully so. Today however, may alleviate some fears that the game is over reaching. Ubisoft has announced that the game will run on a brand new engine called Disrupt. They won't be recycling Assassin's Creed into a modern city and shoehorning in new mechanics. This should allow them to work in new ways we haven't seen yet.
-I wasn't expecting to write this for a while, maybe ever.  We have some new Respawn Entertainment news. The studio started by the creators of the legendary Call of Duty 4: Modern Warfare and Medal of Honor: Allied Assault finally will have a game to show off. Or at least we think they will. Respawn will have a setup at E3 this year as said by Vince Zampella over Twitter. He also said they won't be coming "empty handed.' If there was ever a case of hype killing a game before it exists, this might be it. We do hope that this is the FPS we've been waiting for since 2007.
-Lastly we have a brand spanking new trailer for Starcraft II: Heart of the Swarm. The game releases on March 12. Watch Kerrigan send all sorts of conflicting messages below: