Editorial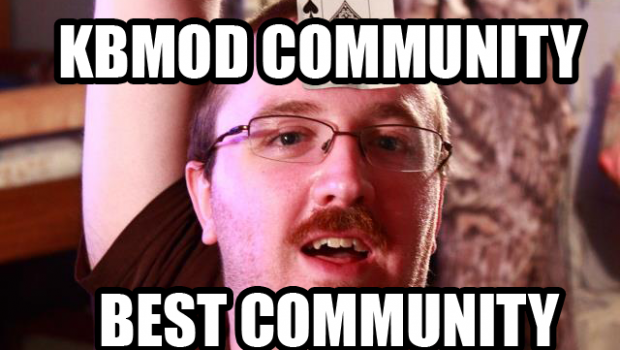 Published on September 28th, 2013 | by Jonathan Beck
5
KBMOD Community Best Community
If you didn't catch it, right now our own Dan aka NipNops aka Infinintesadd is live streaming on his own twitch channel for 24 hours. His goal? To raise enough money to bring Nick Fenton & Scott Fisher to our homeland, Pittsburgh, for our amazing Extra Life LAN party in November.
Dan was willing to reset his hallowed Binding of Isaac save (which was nearing 200 mom kills) to raise $800 to help bring our two LA brethren home for the event. In a shocking outpouring of support, you have not only destroyed that goal, but also helped us raise enough money to bring Michael Chesna along for the ride.
I know I speak for all of us here at KBMOD when I say, Thank you. Thank you all so much for your amazing support. Not only do we get to bring our friends home for the event, but we got an amazing first look at your generosity for the Extra Life event this November. Without you all, we wouldn't still be here. The KBMOD community is one of, if not the best community I have ever been a part of and this just shows how dedicated you are.
Thank you all for your generous donations to get Scott, Nick & Mike to Pittsburgh this fall, and we can't wait to LAN with you all in the coming months. You are all amazing, and we love you.