Build Guides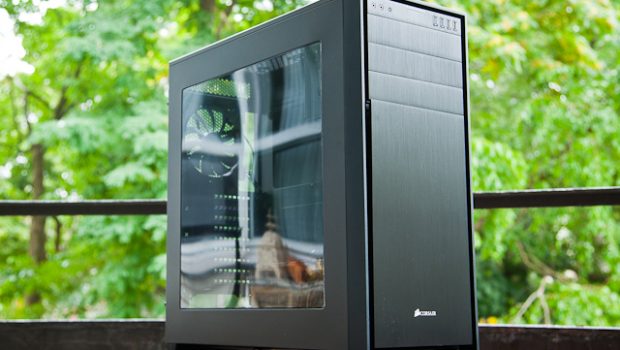 Published on December 22nd, 2013 | by tetraninja
10
Build Blowout 2013 – Nic (Tetra Ninja)
Welcome to the 2013 Year End Build Blowout. These are builds that several of the KBMOD staff would build, given no real restriction on price. There will hopefully be several of these posts before the years end to give you an idea of what we're all secretly pining for.
Greetings KBMOD Community! I thought I would try my hand at submitting an article for the end of year Build Blowout. One important thing to note is that I am a full time Youtuber focusing on Let's Play/Walkthrough videos. My choices do not present a price to performance mindset. Decisions are made because of two main factors.
1. Reduced time in the Rendering Process.
2. Compatibility of recording across all platforms.
This guide is based on my experiences with past hardware. If I were to build a new PC from scratch these are 100% of the parts I would use without substitution.
On the CPU side I went with the 4960x mainly for its video editing prowess. Many would argue that the minimal gain in performance of the 4960x over the 4930k does not warrant the hefty $450~ price tag. But most people do not render on average 8-10 15min+ 1080p Youtube videos a day. Over the course of a year I feel paying the extra money is well warranted for professional use.
Air CPU Coolers are ugly. Prefilled water coolers are pretty and offer better cooling performance. The CM Glacer 240L is the best cooler on the market. If you have a windowed side panel case and care what your PC looks like buy it. Also combine with 2 Noctua NF-F12s.
32GB of Memory can only be justified if your video editing. But regardless of DIMM Kit size the Corsair Dominator Platinums are the best looking memory on the market. However the extra light bar kits are not worth your money.
Always loved the look and performance of the ASUS ROG Motherboards. If you're going to spend 1k on a CPU you better pick up the best LGA 2011 board on the market with the Rampage IV Black Edition.
For storage I currently use a 256 GB Samsung 840 Pro, so I would want to upgrade. The 1TB EVO although is expensive is one of the best dollar to gigabyte SSD's on the market . For mass storage I stick to high density HDD's with the 4TB WD Blacks. Game footage eats up space quickly so you will need several of these.
SLI/Crossfire is the Devil when it comes to PC Gameplay Recording. If you plan to video edit PC Footage opt for a single powerful GPU such as the EVGA 780ti SC Edition. Also choose a GPU with a variety of output options else you will be fiddling a lot with adapters. Dedicated HDMI, Dual-Link DVI, and Display Port outputs will save you a lot of headaches in the future.
Its hard to sell the idea of a dedicated sound card and higher end headphones but once you try them you will never go back to on board audio. If you're an audiophile or simply just love music this will be the best purchase you will ever make.
Based on what you have spent on this build so far it would seem a shame to play on a 1080p monitor at 60hz. But once again we deal with issues of compatibility. I personally prefer recording at a native 1080p rather than recording with a program such as Dxtory then up scaling to 1080p.  No widely available capture card can output beyond 1080p 60fps so any higher end monitor is worthless. The Asus VE278H is a solid choice and offers all the functionality and performance you will need. Note this may change as Nvidia's Shadowplay continues to evolve, but based on recent trials it isn't a viable option.
Peripherals are a matter of taste. The ones I listed below I personally use, but take that with a grain of salt. Everyone's different!
PART LIST
CPU: Intel Core i7-4960x 3.6GHz 6-Core Processor
CPU Cooler: Cooler Master Glacer 240L CFM Liquid Cooler
CPU Cooler Fans: 2X Noctua NF-F12 120mm Fans (X)
Motherboard: Asus Rampage IV Black Edition  EATX LGA2011 Motherboard
GPU: EVGA GTX 780ti SC
Memory: Corsair Dominator Platinum 32GB (4 x 8GB) DDR3-1866 Memory (X)
Storage: Samsung 840 EVO 1TB 2.5″ Solid State Disk
Storage: Western Digital Black 4TB 3.5″ 7200RPM Internal Hard Drive (X)
Case: Corsair 750D ATX Full Tower (X)
Power Supply: Corsair 860i 80+ Platinum Fully-Modular ATX Power Supply (X)
Monitor: Asus VE278H  27.0″ Monitor
Dedicated Sound Card: Asus Xonar Essence STX (X)
Headphones: Sennheiser HD 558 (X)
Keyboard: Ducky DK9087 Shine 3 Red LED Cherry MX Brown Switches (X)
Mouse: Steelseries Sensei Raw Wired Laser Mouse (X)
"X" Denotes a part that I have personally purchased and currently use.
TOTAL: $4845.90
PC PartPicker List: http://pcpartpicker.com/p/2osb8
http://www.youtube.com/tetraninja
https://www.facebook.com/tetraninja
http://www.twitch.tv/tetraninja