Events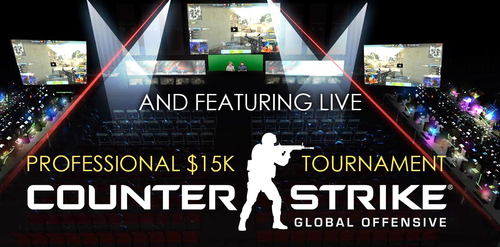 Published on January 29th, 2015 | by Fedzski
2
2015 Clutch Con CS:GO Preview
After a successful tournament at the X Games, Major League Gaming is teaming up with Clutch Con to host yet another Counter Strike: Global Offensive event in Colorado. Sixteen teams will be heading to Denver for North America's second substantial LAN event of the year.
Here is a brief look at the key teams to watch out for in the tournament.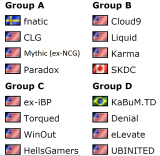 GROUP A
(Fnatic, CLG, Mythic, and Paradox)
Fnatic – After a disappointing performance at the recent X Games, Fnatic should be dying to showcase the dominating form they're known for. In comparison to the other teams in the tournament, they should have no problem in achieving this. The Swedes are easily the favourites to win the entire competition.
Noteworthy player: Recently ranked number two on the HLTV 'Top 20 of 2014', Robin 'Flusha' Ronnquist is going to be looking to bounce back after the aforementioned issues at the X Games. Here's hoping we see plays like this over the weekend.
Counter Logic Gaming (CLG) – Formally known as Mousespaz, the team was recently picked up by their new organisation and took a surprisingly game off of tournament winners, LDLC.
In a post-game interview, PTR mentioned that they used counter-strategies against LDLC to win. After losing the following game to Team Liquid, one has to wonder how a team can win against the second best team in the world, but are clueless when it comes to teams from their home scene.
Regardless of the answer, a 'listen-in' during the Team Liquid game made one thing abundantly clear – there is significant failure in their in-game leading.
If the team is looking prove themselves as a strong LAN contender then substantial improvements will need to be made.
Noteworthy player: Tarik 'tarik' Celik certainly has the skill to carry his team through the tournament.  If he can perform to his highest level, CLG should have no problems advancing. Unfortunately, Tarik is rather inconsistent; forcing teammate, PTR, to take the reins and really show up.
Vote for who you think will take Group A!
GROUP B
(Cloud9, Liquid, Karma, and SKDC)
Cloud9 – On paper, Cloud9 are a particularly fearsome team. Despite this, the departure of Hiko has knocked them off their balance and their recent games have showcased them losing to teams far below their skill level.
Though not the most challenging group draw, the team should be fearful of Team Liquid. With significant problems on their CT side and major inconsistencies in Shroud and n0thing, Cloud9 need to show they are capable of consistent LAN play.
Noteworthy player:  Despite some inconsistencies, Mike 'Shroud' Grzesiek is the most promising player on Cloud9. With the departure of the Hiko, Shroud will need to step up and surpass Hiko's previous role.
Team Liquid – Better known as ex-Denial, the team is rather fresh and it certainly shows. Against stronger opponents, they fail to execute as a team; instead relying on individual plays to make up for it.
Coming into the tournament on a two-game streak, Team Liquid should be high on morale and ready to take names. Should they land their best map, Cache, against Cloud9, the odds will certainly be in their favour.
Noteworthy player:  Steadily rising over the past few months, Nick 'nitr0' Cannella has begun his ascent to the top of his potential; showcasing impressive plays against top European teams as part of iBUYPOWER. Consistently sitting at around 20 frags a game on ESEA, he's an impressive player with some killer entry frags.
 Vote for who you think will take Group B! 
Group C
(Ex-iBP, Torqued, WinOut, and HellsGamers)
Torqued – After two of their members were banned due to a match fixing scandal, it was unclear as to whether this team would be able to attend the event.  With two ringers taking their place and their in-game leader unable to attend, Torqued are the true wildcard of Group C.
With Skadoodle and Moe on the team, we should be seeing some double-AWP setups should the economy allow for it. If not, it'll be up to Skadoodle to bring out his A-game and deliver an impressive performance as the main AWPer.
Noteworthy player: Tyler "skadoodle" Latham is arguably one of the best players in North America right now. As part of ex-iBP, his role was absolutely key to their success. With Swag, Steel, and Dazed banned, it's time for Skadoodle to prove his worth as part of Torqued before he takes a break for the rest of the season.  
 Vote for who you think will take Group C!
Group D
(KaBum.TD, Denial, eLevate, and UBINITED)
Kabum – Surprising fans at the X Games, Kabum took down Cloud9 rather convincingly in a shock turn of events. Since their arrival in the US, the team has been consistently bootcamping in hopes of making a strong statement against their better-known opponents.
Noteworthy player: Though not a particularly well known player; Fernando 'Fer' Alaverenga managed to best some of the top players in the world at the past MLG X Games. It will be interesting to see whether that level of play continues on into Clutch Con.
Denial eSports – As a new acquisition by the organisation, the team has yet to attend any major LAN events since their inception. With a poor start to the season, winning only one of their three games, things aren't looking particularly bright for Denial, currently.
Noteworthy player: Denial's hopes lie with Skyler 'Relyks' W; an incredibly inconsistent player. In some matches, he's the star of the team and a real blessing for Denial. In others, he is practically invisible, offering up nothing of worth to his team. If the star side shows up for these matches, Denial should be a real contender against Kabum.
 Vote for who you think will take Group D!
Clutch Con should be an interesting follow-up to the recent MLG X Games. With the huge shakeups that took place, this tournament is bound to be a great watch! 
You can view Clutch Con on Major League Gaming's website from 11am on January 30th.