News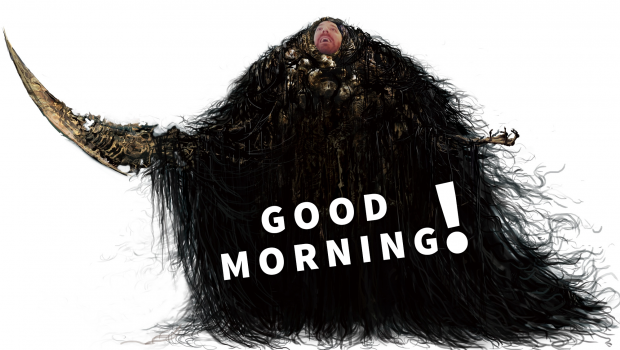 Published on May 22nd, 2015 | by Dan
1
Good morning! Oh my god. I haven't gone outside in days!
Good morning.  I almost forgot to do things like eat, sleep, do this post, or have a family and home because The Witcher 3 just eats time.  Before I leave work and go play the game, let's take a look at some news.
Overwatching:  Blizzard's upcoming MOBA/FPS thing, Overwatch, is getting tons of hype.  Now you can watch several full, unedited matches from the perspectives of various heroes in the game.  Hopefully this can tide you over until November.
Wheels keep on turnin': Project CARS has probably spiked sales of racing wheels lately.  Specifically one affordable, solid model: The Logitech G27.  That wheel is now several years old.  However, it appears though that Logitech has a new one in the works.  Here are some leaked photos purportedly showing the new G29 racing wheel.
CS:GO Hitboxes: Yeah, we'll get right on that.
Pointless peripherals: I…I still want this.
Patchy Mcwitcherson: A big patch dropped for Witcher 3 yesterday and according to our own Tim and Ajay, it drastically improved their FPS and stability.  Check out the full list of fixes right here on PCGamer.
Not scratching that itch: Maybe you've decided Witcher 3 isn't for you, but you really want an RPG to play.  PC Gamer has a list of 15 to go try.  Some of these are free or super cheap, so check it out!
Old school torment: After Pillars of Eternity and Wasteland 2, you probably thought, we can't get any more old school RPGs in the market right now. You'd be wrong! Torment: Tides of Numera is still coming.
Celebrating the PC: More developers have joined the PC show at E3 this year.  These include Arenanet, Fullbright, Nexon, Splash Damage and more.  I am so excited for this, I hope they pull it off!
That's all for this Friday edition of the morning post.  We'll be doing the drinking stream tonight (9PM ET) but for now, go check out the forums.
Good talk.  See ya out there.