News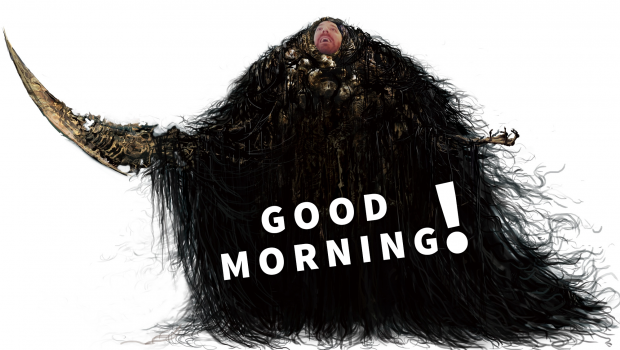 Published on May 18th, 2015 | by Dan
6
Good morning! Konami sucks.
Good morning.  I am anxiously awaiting my Witcher 3 code.  Really anxiously.  Please, Newegg.  If you missed the podcast last night, the vod is right here.  We laughed so hard we cried.
Let's get to them links!
WITCHER 3 TODAY OMG: NVIDIA has put a new driver today, specifically for the Witcher 3.  This is probably the most anticipated game of 2015 for a lot of you, so make sure that PC is in working order!
The telltale throne: Telltale's Game of Thrones game is in its first season, and I haven't played it yet.  I probably should.  Episode 4 is coming very soon, putting this season past the half way point.  Telltale: call me when we get Wolf Among Us Season 2.
Konami sucks: Fire Kojima, cancel Silent Hills.  Apparently abandon triple A development all together is the third step in how to screw up a legendary company.  Konami will no longer focus on console development, instead opting for mobile games!
Lovely, big guns: Battlefield 4 continues to get patches and improvements.  Current guns are going to be completely re-balanced and new guns will be added in an upcoming patch and a new mode, which is basically Gun Game, will be added.  Other bug fixes and improvements will also be going in.  Despite the rough launch, BF4 is still my favorite Battlefield. I'll definitely have to give it a try when the patch hits!
That's it for today!  Short on links after the podcast, but there is some good stuff here.  As always, please come join the conversation on our forums or IRC chat.  We should have a stream on twitch tonight whether it is Witcher 3 or Wolfenstein: The Old Blood.
Good talk. See ya out there.