News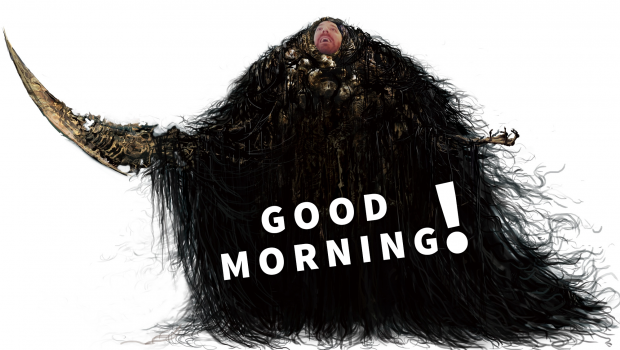 Published on May 5th, 2015 | by Dan
0
Good morning! Loading…
Good morning.  GTA Online night went OK last night, with only 30 minutes of our 2.5 hour sessions spent on loading screens.  Easily the worst system ever for online play.  It is made even worse by the fact that once you are in and playing, it is great fun.  But enough about that, let's video game.
Countdown to workshop: A Black Mesa Steam Workshop page has appeared! But we won't know for another three hours or so (at the time of writing this) what the countdown means over on the Black Mesa page (warning, very loud).
Gravity is fun: There is now a gravity gun mod for GTA V.  It was only a matter of time.  Be warned though, using any single player mods can get you banned in GTA Online.
Looking back: MaximumPC shows you how PC graphics have changed in some key titles over the years.  It's a nice, quick look back at how far we've come.
12 Battlefronts: Star Wars Battlefront will have 12 multiplayer maps, including the planet Sullust.   If this news has you hankering for the old Battlefront games, check out this list of the best Battlefront 2 mods.
That's…wow.  That's a lot of patches: Team Fortress 2 is an all-time great.  But the game has come a long way over the years.  A big part of that is the 494 patches that have been released for it. 494.  Read up on how the game has survived all this change.
Old hat idea: Valve aren't the first ones to want to pay modders for their work.  id Software wanted to do it for DOOM modders back in 1995.  Ultimately there wasn't time to implement the system, but it just goes to show, this has been attempted before.
Venturing into the unknown: Space sim Elite Dangerous has captured many of us over the past year and now they have a full on community ARG going.  Players an finding and analyzing transmissions from strange 'artefacts'.  This sounds like nerd stuff to me.
If you want more, become an active part of the community over on the forums or IRC channel!  I'll see you tonight on twitch for a look at Wolfenstein: The Old Blood.