News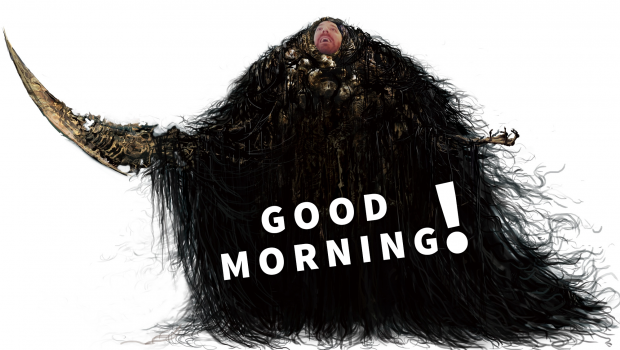 Published on May 14th, 2015 | by Dan
1
Good morning! Vroom Vroom!
Good morning.  In my head, I'm still taking turns at 120 mph in my Formula Rookie car.  Project CARS is just too good.  Without further ado, let's head down into the news mines and find some gems for you to read.
The mighty have fallen:  Wildstar could be coming to Steam as a Free-to-play mmo.  Oof.
I'm watching over you:  Now you can see a full match of Overwatch footage as played as Zenyatta, an omnic monk.  Whatever that is.  Anyway, check it out.
Based Clem, we're missing ya: After a lackluster effort in season 2 of Telltale's The Walking Dead, I can't say I'm that excited for season 3.  It looks like I'll have time to reconsider though, as season 3 won't appear until 2016.  Take your time, Telltale.
Let the debate begin: RockPaperShotgun has publiched their list of the 50 Best FPS games of all time.  Intelligent group over there, so this should be a fun read.
The internet is for assholes: Some asshole literally trolled a developers dreams.  This guy can get the hell out.  Luckily, an outpouring of support has buoyed hope again.
Call of Duty 4: It is still the king, baby.  VICE puts out an article explaining the merits of the best Call of Duty ever.
Let's talk about fight club: Community member Fatattack82 has put out a guide to getting into fighting games.  If you follow me, you know I'm grinding away on Street Fighter.  The learning curve is large, but hopefully this guide can clear up some things and get you started!
Metroid, but not:  Sean wrote this preview of Axiom Verge yesterday, an excellent Soulsesque sidescroller.  it comes out today on Steam, so read up and decide if you want to give it a look.
Movin' on up: Bob published our very first case review here at KBMOD!  Check out the Rosewill Neutron Mini-ITX case.  We should be getting more hardware in to review, so stay tuned to the website!
That's it for today.  Lots of juicy stuff in there.  Maybe check those forums and join our community in chat, while you're at it.
Good talk.  See ya out there.