News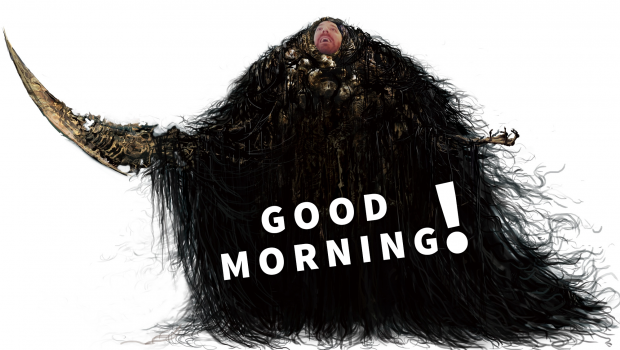 Published on June 8th, 2015 | by Dan
1
Good morning! I woke up with a leg cramp.
Good morning.  I am convinced there is nothing worse than waking up to your calf muscle cramping so hard you nearly scream.  But enough about me and my shapely calves, let's get to some video games!
Vice, vice city: Someone is doing us all the service of recreating Vice City in the GTA V engine.  Still very early in development, the mod is looking decidedly Miami.  I personally want some Liberty City in my life!
Out with the old…again: Fallout 4 will not be developed for PS3 or Xbox 360.  This is a HUGE positive for the game.  Witcher 3 showed what you can do when you don't touch older generation hardware.  More of this, developers!
Neverquest: Everquest Next is now prioritized as the lead development title over at Daybreak Studios.  Unfortunately a 2015 release still seems unlikely.
Vivin': Valve has begun shipping its VR headset to developers.  The HTC Vive will be on sale as early as this fall, so this seems like a really short time frame to get some real content.
The papers move away: A new video has come out showing off the NVIDIA gameworks effects in Arkham Knight.  Interactive paper, guys!  Despite being a person with SLI 970s, I can't help but think that AMD users will get screwed again on performance.  This isn't a good trend and hopefully developers and NVIDIA own up soon.
Walking around, doing nothing: Did you ever want to play an MMO where nothing can kill you?  And you can't kill anything?  Well, have I got the game for you: Wander is a new MMO where you just kinda wander around.
That's it for today!  We will have some video content hitting the site this afternoon, so make sure to keep an eye out for that.  Don't forget that Black Ops Community Night is tonight!
Good talk.  See ya out there.