News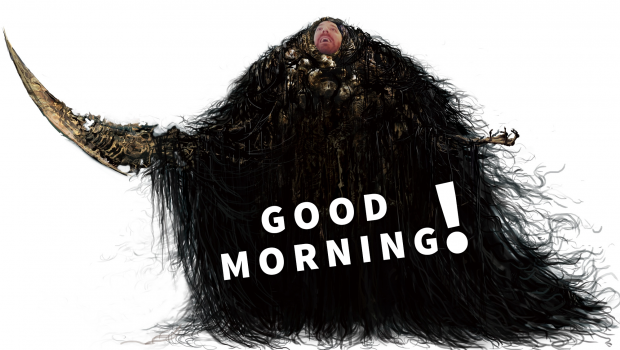 Published on August 12th, 2015 | by Dan
4
Good morning! Let's video game.
Good morning. I caught up on some desperately needed sleep last night and feel like a new man this morning. Do yourself a favor and get proper sleep, it goes a long way. Now for some news! Note: some opinions expressed below are my own and don't represent all of KBMOD.
Wanna get high: ESL drug testing protocols have finally been detailed. They will be following WADA guidelines for banned substances and use saliva tests during the event itself. I fully acknowledge the need for this testing, however, the implementation leaves much to be desired. Announcing these only a week before competition gives athletes little time to stop taking a legit prescription containing a banned substance, if they have one. On the flipside, you might catch someone who is cheating in a bind, but why damn both sides? Terrible timing, even if teams knew before the media.
ESL also makes sure to mention marijuana specifically in their statement. Interestingly, ESL is only banning the use of cannabis during the event. You can do it before or after with no issue. Let me know in the comments what you think of ESL's drug testing policy now that we have a bit more detail.
Metal Gear remembers: Eurogamer takes a great look back at Metal Gear Solid as we prepare for the release of MGS V. This is a great read for anyone into video game history or the Metal Gear series.
Deus Ex Bosskind Divided: So, it turns out you can't stealth all the bosses in the newest Deus Ex. The game's director has clarified that only some of the bosses will be skippable via stealth. Now, we just need to hope they are better than the boss fights in human revolution.
Halo 3 is on PC, sort of: PC Gamer brings the story of the team trying to mod Halo Online to be more like Halo 3, and bring it to all regions. The game looks absolutely amazing and I may go through the pains to attempt installation. However, I can't help but think: why didn't 343 just make Halo 3 on PC with how good this apparently looks and feels? What a missed opportunity.
Hyper Souls: Rockpapershotgun brings a detailed preview of Dark Souls 3 combat. It seems the game is much faster and has that Bloodborne feel to it, which is just fine with me.
That's it for the news today! Lots of solid, long form stories today to keep you busy. We'll be live tonight with some heavily modded Skyrim at about 9 PM ET.
Good talk. See ya out there.