News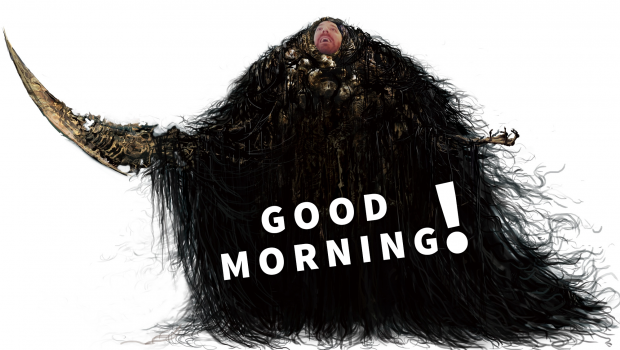 Published on August 13th, 2015 | by Dan
1
Good morning! Let's video game.
Good morning. Another 3 hours of The Witcher 3 banged out last night. I was talking with my stream chat and man, 2015 might just be the best year in a long time for games. Look at this line-up if everything turns out well: Bloodborne, Project CARS, GTA V PC, Witcher 3, Metal Gear Solid V, Fallout 4, Star Wars Battlefront, Rise of the Tomb Raider. Hot damn. You can actually see developers finally hitting their stride with next-gen hardware, which is only accentuated on PC. RIP gamer wallets. Let me know in the comments what you think of the year in games!
Let's do the news.
Divinity 2: Divinity Original Sin was a tremendously successful kickstarter and the game that came out of it was even better. Now, Larian studios are going back to the Kickstarter well for a sequel. Given the success of the first game, will you hand them some cash a second time around?
Warcraft IV: I got your attention just with that header. OK, so it isn't for real, but Blizzard have publicly said that they may revisit the RTS Warcraft series after Starcraft 2 is complete. Chances this actually happens: zero.
Resident Evil 2 – Remake: It is a real thing now! Capcom, perhaps spurred on by the fan remake of RE2, are going to remake the game. Given the quality of the RE1 HD remake, this should be very well done. WE DO IT!
I'm a survivor: There is no shortage of survival games out there on Steam these days, and truth be told, a lot of them suck. PC Gamer attempts to give a list of 20 legit survival experiences so you don't have to wade through the sludge.
I like to watch: Rocket League has received a new patch with the most requested feature finally added: Spectator Mode. Oh, the possibilities for our charity streams and for eSports now. Who will now become the John Madden of Rocket League? "Now, you want to score more goals than the other team here, Bill."
That's it for today. We'll have a highlight from LAN going up later today, so don't miss that. If you need more KBMOD, follow us on Twitter and hang out in our IRC room.
Good talk. See ya out there.