Reviews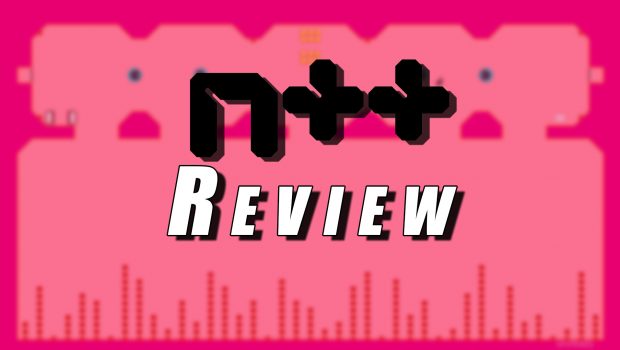 Published on August 29th, 2016 | by Suros_Six
0
Review – N++
I've always turned to Platformers when either looking for a challenge, or a fun way to kill time. N++ is a game that can provide me with entertainment when I want to just relax and cruise through some levels, or when I want to face a bit of a challenge. Its great level design is accompanied by a clean, subtle art style, and a delightful soundtrack.
N++ is a platforming game that doesn't have any story past the fact that you are a ninja that likes gold and need to avoid the traps while collecting as much gold as possible. The gold collecting makes it a bit of a 'collectathon' but it's not a necessary objective to complete each level, and this is one of the big things that I like about N++. With reaching the exit being the main objective players can add as much difficulty as possible if they wish to do so. Platforming to get to the exit can already be a challenge with all the obstacles in the way, but if the player wants to take it up a couple notches they can decide to also make it their objective to collect all the gold in each level. Doing this can add varying difficulty because sometimes buttons are hidden behind the gold that will deploy more traps. The increase in difficulty doesn't stop there though, as every level has a time limit to complete so the player also has to find an efficient way to collect the gold and make it to the exit in time. Collecting gold is necessary to get the highest score possible.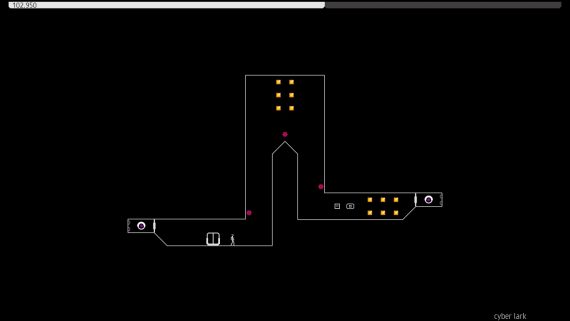 Personally, I ignore collecting the gold for the most part, and this is because I enjoy just platforming. While it can be difficult in N++ it's still a pretty relaxing way for me to spend some time. The difficulty still varies quite a bit from level to level in this playstyle as some are just harder than others. Although, one of my favorite situations to come across is when I enter a level and instantly know what to do, but quickly realize that implementing my strategy won't be easy. It makes executing my idea much more satisfying as not only does it show me I was right, but I also get the happiness of clearing a level.
As someone who has only seen the other N games, I must say that N++ does a great job teaching new players its mechanics through the intro levels. Players that already have experience can of course skip these if they wish to do so. While there aren't many mechanics that the player has at their disposal, each level tends to find a new way to reuse traps and that allows the game to avoid feeling repetitive.
Performance-wise, N++ ran perfectly fine for me. It has really great, tight controls and the menu navigation is smooth while providing many different options to tune. Included in the menu is also a quick way to switch the color and music on the fly along with a social tab. The visual style is rather simple, but that's great from both a viewing and playing standpoint. It's pleasing to the eyes unless one of the color changes happens to be a bit too bright, and the lack of flashy visuals is a great way to avoid obstructing a player's vision making all the obstacles clear and fair. The icing on the cake is the soundtrack that accompanies the gameplay; it complements the art-style, and it's something I enjoyed the most while playing N++.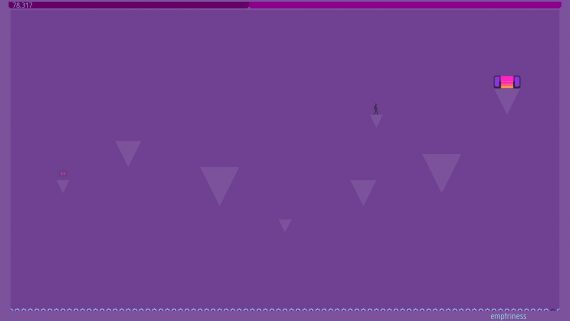 N++ does platforming right by providing challenge in level and mechanic design while allowing players to add onto the difficulty at their own discretion. Not only does it have lots of levels to go through, but it gives itself lots of replay value by not only having scoreboards, but by also including a level editor as well. Unfortunately due to its simplistic nature it's not a game I'd spend a lot of time playing, but when I do play it I know I'll have some fun.
You can find N++ here on the Steam Store.
Summary: A fun platformer that can be a relaxing way to spend some time, or a real challenge depending on how it's played. Just like its art-style it's a very simple game and that helps play into its strengths while also being its biggest weakness.