Reviews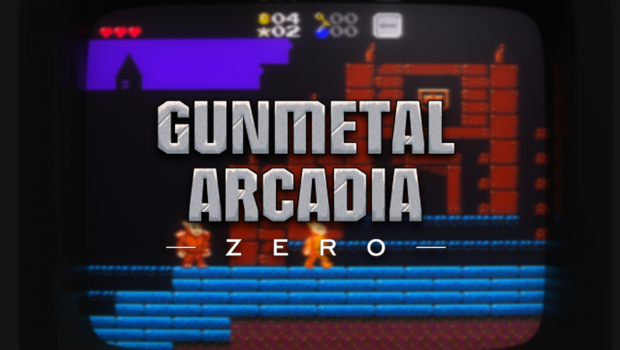 Published on November 9th, 2016 | by Andrewsarchis
0
Review – Gunmetal Arcadia Zero
It happened again. There I was minding my own business when a friend (Seanbutnotheard in this case) decided it would be a good idea to share a game they'd discovered with me. This wasn't just any game, however. No… It was another retro-styled, side-scrolling platformer; the kind of game that, now that I've shaken my Call of Duty addiction, I can't get enough of. The game in question this time? Gunmetal Arcadia Zero.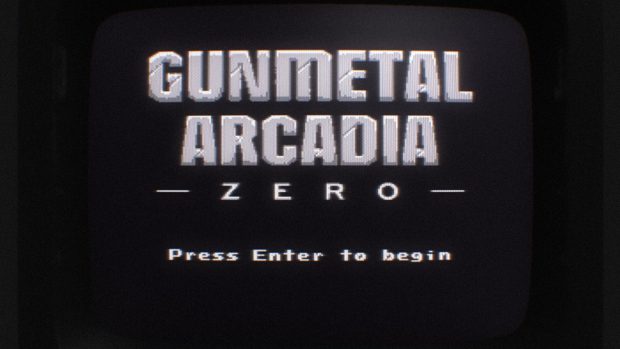 Initially made for Humble Bundle as a Humble Original by J. Kyle Pittman (known for Super Win the Game) and Minor Key Games, this game never crossed my radar. Perhaps this was due to the fact that I'm not a monthly subscriber to Humble Bundle or perhaps it appeals to just enough of a niche crowd that nobody I know that does subscribe caught it. Either way, I was sold after watching the trailer and bought the game immediately. Only afterward did I find out that Gunmetal Arcadia Zero technically serves as a prequel for the yet-to-be-released Gunmetal Arcadia (set to release on February 7, 2017).
Upcoming continuation of the series aside, this game is set in the city of Arcadia, amidst a conflict between the soldiers of a group known as the Gunmetal Vanguard and a league of scholars called the Seekers of Arcadia. You're put in the shoes of a young elf named Vireo, who follows two elves from his village into combat against a monstrous force known as the Unmade. The plot, like most platformers of the generation Gunmetal is paying homage to, simply exists for you to know why you're doing what you're doing. There is no intricate plot with multiple endings or any of that nonsense, just a simple story to give the game a purpose. This may be due to the fact that this game serves as an intro to the universe and could change in the continuation of the series, but even if it doesn't, as I've stated in past platformer reviews, I do not see this as a negative.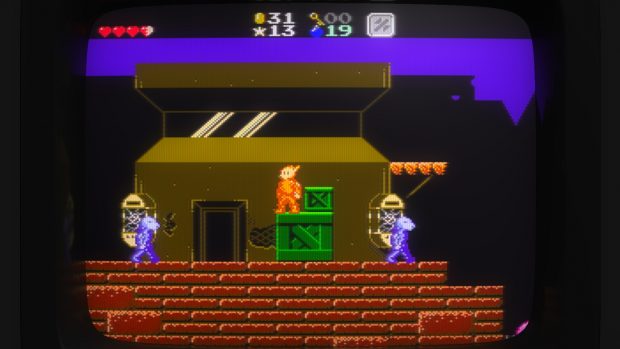 Upon starting the game, I immediately noticed that it felt like a classic sidescroller. The controls were tight and responsive, but not too tight and responsive. It's difficult to put into words, but old school platformers could only achieve a certain level of precision and this game nails it. For me, part of the charm of a platformer is figuring out how that game specifically feels and in the age of near-perfect controls, it's become a rarity. Accordingly, I was elated to have to take a moment to get a feel for Gunmetal.
But the tributes to older platformers don't stop there. Visually, the game is a throwback as well. Beyond just having the retro style, Gunmetal also boasts a customizable CRT mode that makes the game look like it came out of the same era that brought us Castlevania and Zelda II: The Adventure of Link. I didn't spend much time customizing the settings but was able to find a preset that reminded me of the old CRT I started playing video games on and stuck with that for the rest of my playthrough. I've played other retro-themed games that have tried to pull this off, but Gunmetal is by far the best I've seen. CRT mode isn't your thing? No worries, it's totally optional.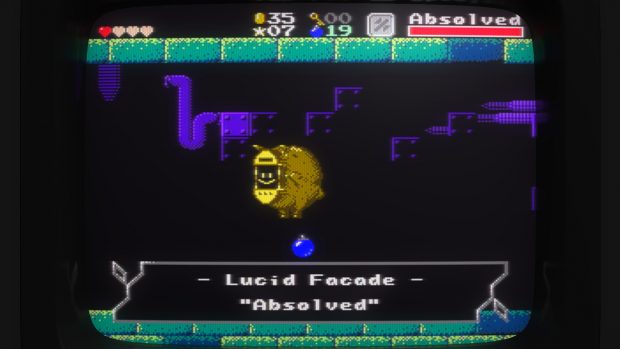 The gameplay itself is exactly what you would expect from a game in this genre and while that might sound like I'm writing it off as average, believe me, I'm not. Platformers suffer from a few different problems. There are some where the gameplay itself stays the same throughout and accordingly gets stale. In other cases, the difficulty ramps up too quickly and makes it unenjoyable for players who aren't total sadists. With Gunmetal, the difficulty ramps up almost perfectly. The first couple of stages are simple enough to get you acquainted, while still presenting a challenge. Then, as you get more familiar with the game, it starts throwing stronger enemies and more challenging stages your way. To make sure you're better suited to handle this increasing difficulty, you're also able to purchase upgrades that allow higher jumping, more damage with your weapon of choice, or give you more bombs and secondary weapons.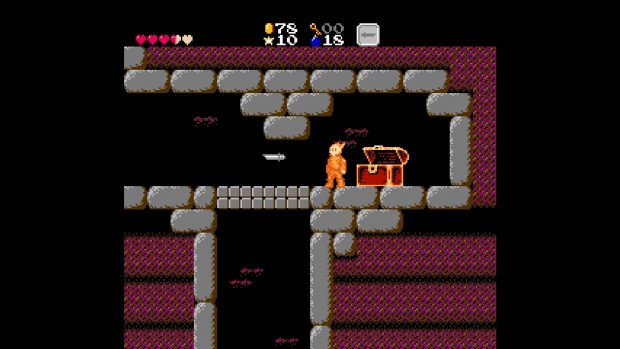 On that note the secondary weapons, which are ranged, may very well be my favorite part of the game. I'm a big Castlevania fan and the secondary weapons in Gunmetal are remarkably similar. You're given "ammunition" that dictates how many uses your secondary weapon has. You can then obtain items that change its trajectory. Some of the options include a dagger that flies in a straight line and an axe that is thrown at an arc. I found myself thinking about which was most appropriate to use at multiple points in my playthrough and all are viable options depending on the circumstances.
The soundtrack while not necessarily remarkable, does its job well. Each song serves its purpose as a backdrop for the level without becoming annoying or repetitive. I only found myself getting tired of a song when I'd gotten stuck on a level, but that's on me for being bad. I can't think of any tracks that struck me as memorable, but each track fits exactly where it's supposed to and sometimes that's all you need.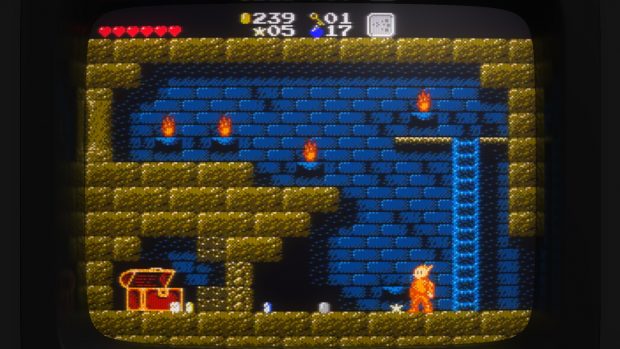 Overall, Gunmetal Arcadia Zero is an enjoyable experience for any fan of side scrolling platformers. While it doesn't exactly break any new ground, it's packed with everything I look for in this kind of game: tight controls, challenging gameplay, hidden areas, and 8-bit, nostalgia-laced fun. You can pick up Gunmetal over at the Humble Store or, if you'd prefer to pick it up on Steam, you can vote for it on Steam Greenlight. You can also head over to the Gunmetal Arcadia website, which has links to both a YouTube series on the development of the game and a blog that's worth a read. At any rate, I'm very excited to see where this series goes and will be counting down the days until Gunmetal Arcadia comes out on February 7th.
Summary: An intro to the Gunmetal Arcadia world, Gunmetal Arcadia Zero successfully pays homage to old-school adventure platformers without coming across stale or derivative.