Battlestations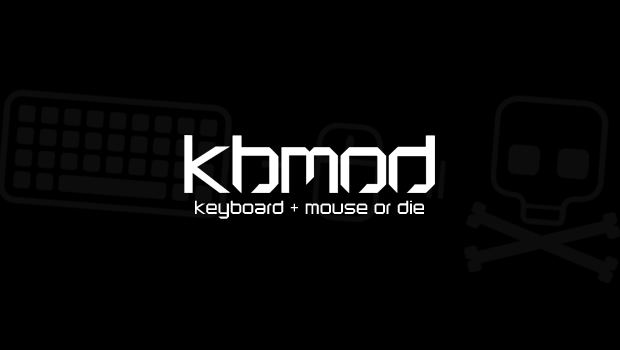 Published on July 15th, 2011 | by Brandon
10
Bro Cave: Brandon
Hey guys, Brandon here. To get your weekend off on the right foot, we're starting a weekly feature here at KBMOD, which we lovingly call "Bro Cave." The bro cave is a sacred place where we retreat from the ails of everyday life to boot up our PCs and dominate newbs in our game of choice, drowning out their cries with the sound of our case fans. Each week, we will feature a gaming setup from one of the KBMOD authors or take submissions from you guys to feature your setup for all the world to see.
This week, I have the honor of being our initial bro cave contributor, so I hope you enjoy.
To start things off, here is my tower, the full-size Cooler Master HAF 932 in all its glory:
Built in March 2010, this machine can still hang with the best single-card machines out there. What's it got inside? I'm glad you asked!
Case: Cooler Master HAF 932
Power Supply: Kingwin Lazer LZ-1000
Motherboard: EVGA X58 SLI
Graphics Card: XFX Radeon 5870 XXX
CPU: Intel Core i7-980X (overclocked to 4.2GHz)
RAM: 12GB Corsair Dominator
SSD: Intel X25-M
HDD: WD Caviar Black
If we take a look inside the case, you can see I tried to make the wiring as tidy as possible for max airflow. The result is that my CPU idles close to ambient temperature, so I'd say the effort was worth it.
Now, on to my actual bro cave. A few months ago, I was rocking dual 22″ Samsung 226BW monitors, and my setup looked like this:
But I knew I could go further. I had to go further. So in true KBMOD fashion, I bit the bullet and ventured into the world of triple monitors. Here is my setup now, complete with three 24″ ASUS VW246H displays:
Triple monitor gaming with Eyefinity is pretty neat, as you can see here with Battlefield: Bad Company 2.
So there you have it, my bro cave. If you have any questions about my setup or just want to tell me how sweet it is, hit me up on Twitter.
Keep an eye out next Friday for a new bro cave!