Battlestations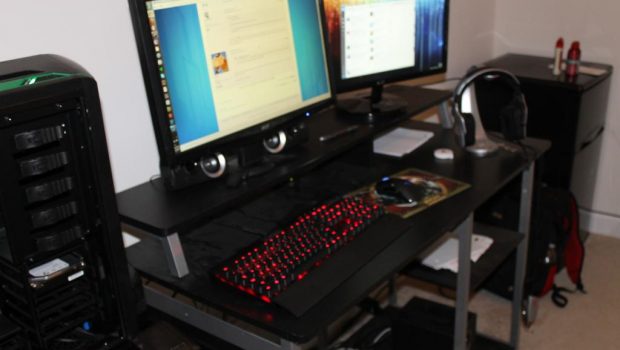 Published on September 27th, 2013 | by Jonathan Beck
1
Bro Cave: General Crunchytoes
This weeks Bro Cave comes to use from forum user General Crunchytoes. While a couple years old at this point, there's still plenty of power to go around, and he's already got an upgrade path in mind. Take a look at this week's entry!
Intro & Specs
Sup KBMOD bros. Now that I've started getting things moved into my office/cave I figure its time to show off before the overhaul this winter. Ill start with the rig itself
-Intel i5 2500k
-EVGA GTX 560ti
-8gb GSkill Ripjaw
-Rosewill Extreme Series 750w PSU (non modular)
-Asus z68 Motherboard
-Antec Kuhler 620 CPU Cooler
-Western Digital 1.5tb 7200rpm HDD
-NZXT Phantom Full Tower
-Tritton AX Pro Headset
-Acer 23in 1080p monitor (main)
-AOC 20in monitor (secondary)
-Corsair K70
-Razer Deathadder
-Logitech z333 Speakers
-WoW Mists of Pandaria mouse pad I got with the collectors edition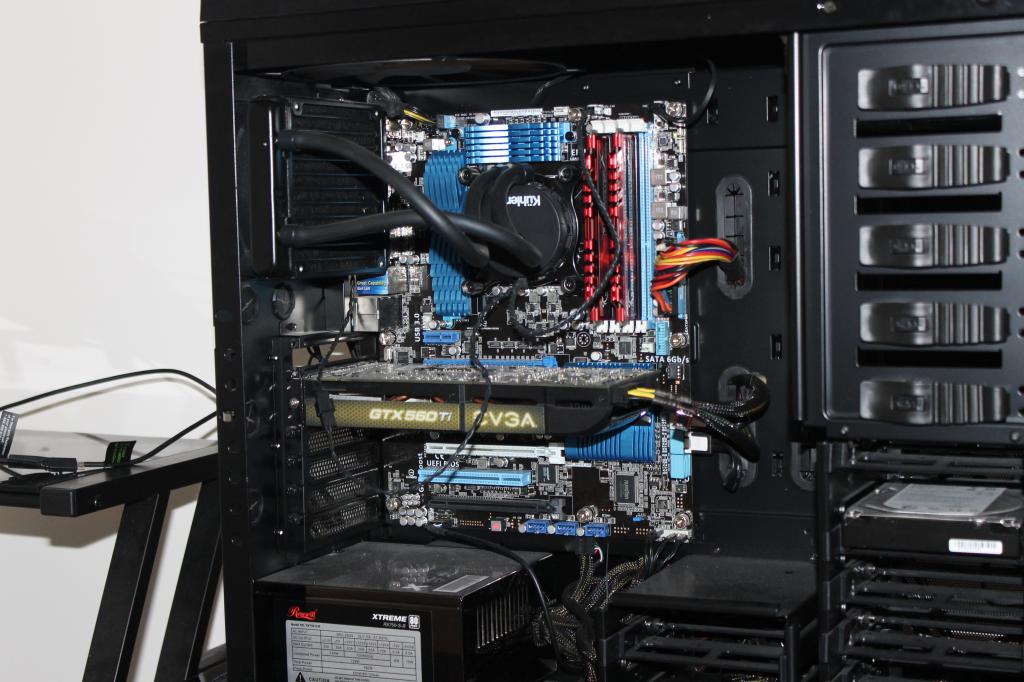 Yeah the build is getting a little dated at this point, but I intend to change that this winter with a new card, new memory, an SSD, modular PSU and possibly a new processor.
Back Story
I got my first taste of PC gaming in the 7th grade and thought it was the coolest thing ever, but I could never manage to get a computer to use for gaming. I went to a couple of LAN parties throughout my early years of high school and always rented a machine. I enjoyed it while I was there, but always forgot about it after the event. Fast forward 5 years or so to when a good friend of mine dropped 2 grand on a build. Seeing that re-invigorated my urge to get into PC gaming and he helped me source together parts for a machine of my own, which is the build you see before you. Over the course of the winter I will be hoarding parts for an overhaul and outfitting the actual room with a couch, TV and some other odds and ends to make it a true bro cave so keep a lookout for that in the coming months.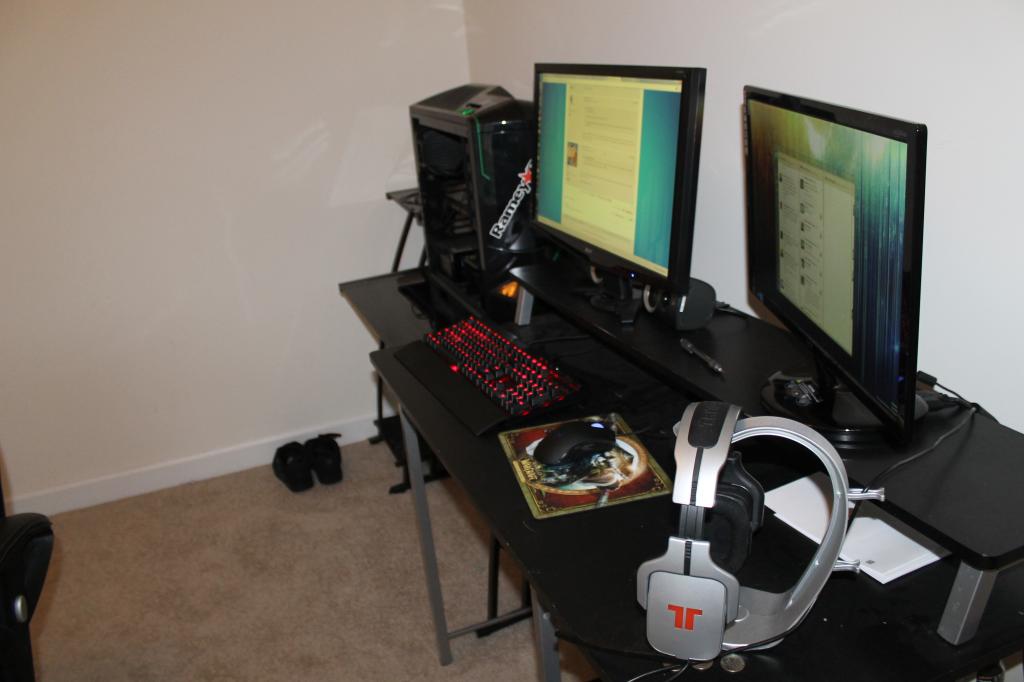 Want to see your cave featured on the front page? Be sure to submit it in the KBMOD forums!