Battlestations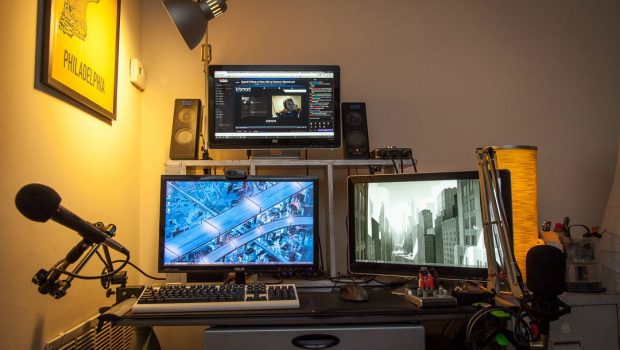 Published on October 25th, 2013 | by KBMOD Community
2
Bro Cave: BossJediZohan
This weeks Bro Cave comes to us from forum member and all around solid bro, BossJediZohan. Rocking possibly one of our most versatile rigs from a use standpoint, he not only shows us his rig, but gives you a good lesson in studio quality audio setups while he's at it. It's a great cave and one we're proud to have grace the front page of KBMOD.
One of things that sets my setup apart from most others is that it's very multipurpose. While most people build their PC/setup to suit one or two specific purposes, mine has a bunch it needs to accommodate:
-Video Production
-Audio Production
-Photography
-Live Broadcasting
-Gaming
While my desk might be small (hoping to upgrade very soon), it serves all of my needs quite well. Unfortunately, I have no idea where it's from or who makes it as I got it for free from a friend.
Before I break down everything for you, I want to talk about what me into PC building/gaming.
Background
For the longest time, I was an Apple user, not a fan-boy mind you, but still unwilling to listen to reason about PCs. Then I played BF3 in 1080p at 120FPS on Ultra at a friend of friend's house and was like 'OH ME GAUWD I HAZ TO HAZ DIS IN MY BODY!" Ever since then, and with the encouragement of the friend who's friend I played BF3 with their PC, I've been obsessed with building PCs and optimizing them for a variety of tasks.
What drives my interest in PC building is a singular obsession with taking shit apart. Ever since I was a kid, if it had screws and a battery, I was taking it apart. As an adult, I've become slightly more interested in the bit where the parts actually fit together than with the bit where you rip them apart and try to get the LEDs wired to 9V battery.
First came my main build. Short of the upgrade from a GTX 660 to 770 and the addition of a Xonar DG sound card, not much else has changed.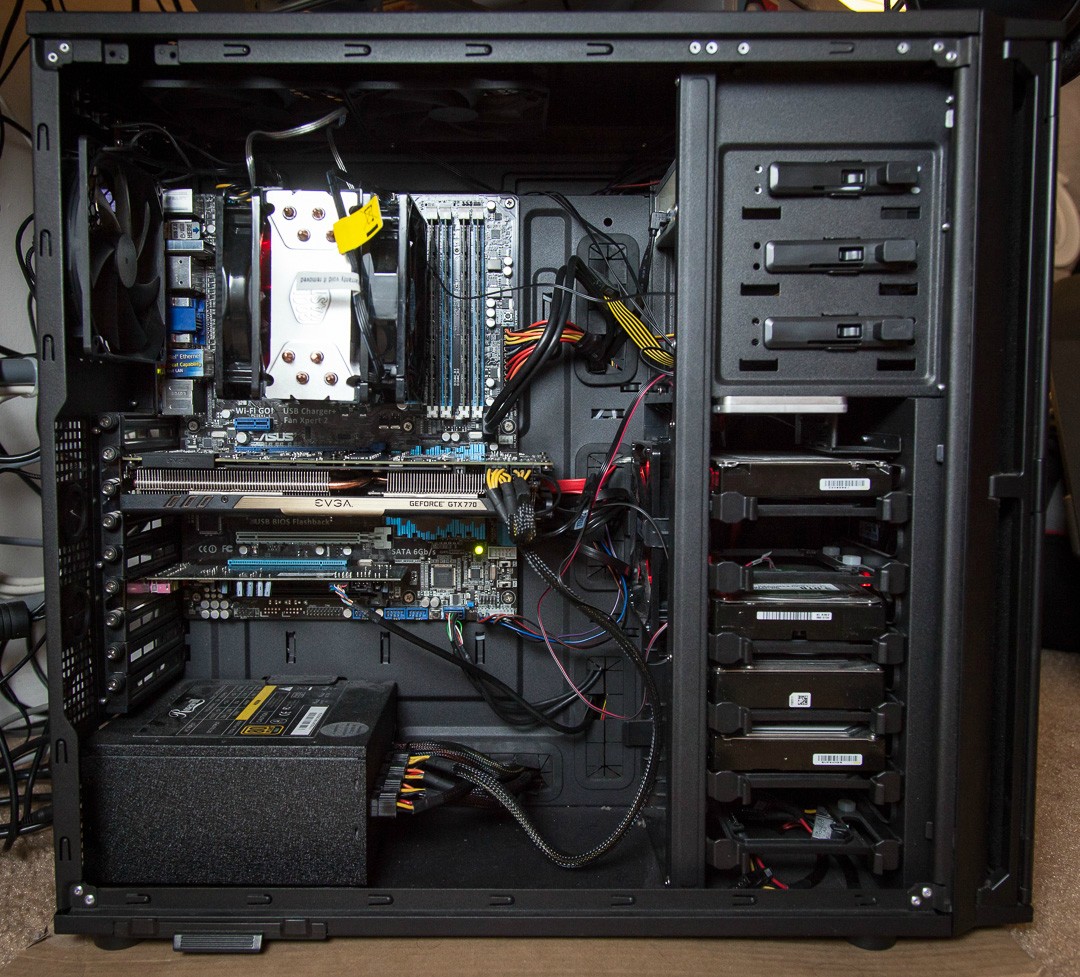 The Specs
CPU: Intel i7 3770k
Cooler: Cooler Master Hyper 212 Evo
Mobo: Asus P8Z77-V
RAM: 16GB Samsung DDR3-1600
SSD: Samsung 830 Series 128GB
Video: EVGA GeForce GTX 770 4GB
Audio: Asus Xonar DG
Case: Antec P280
PSU: Rosewill Capstone 450w
Keyboard: Thermaltake MEKA G1
Mouse: Logitech G500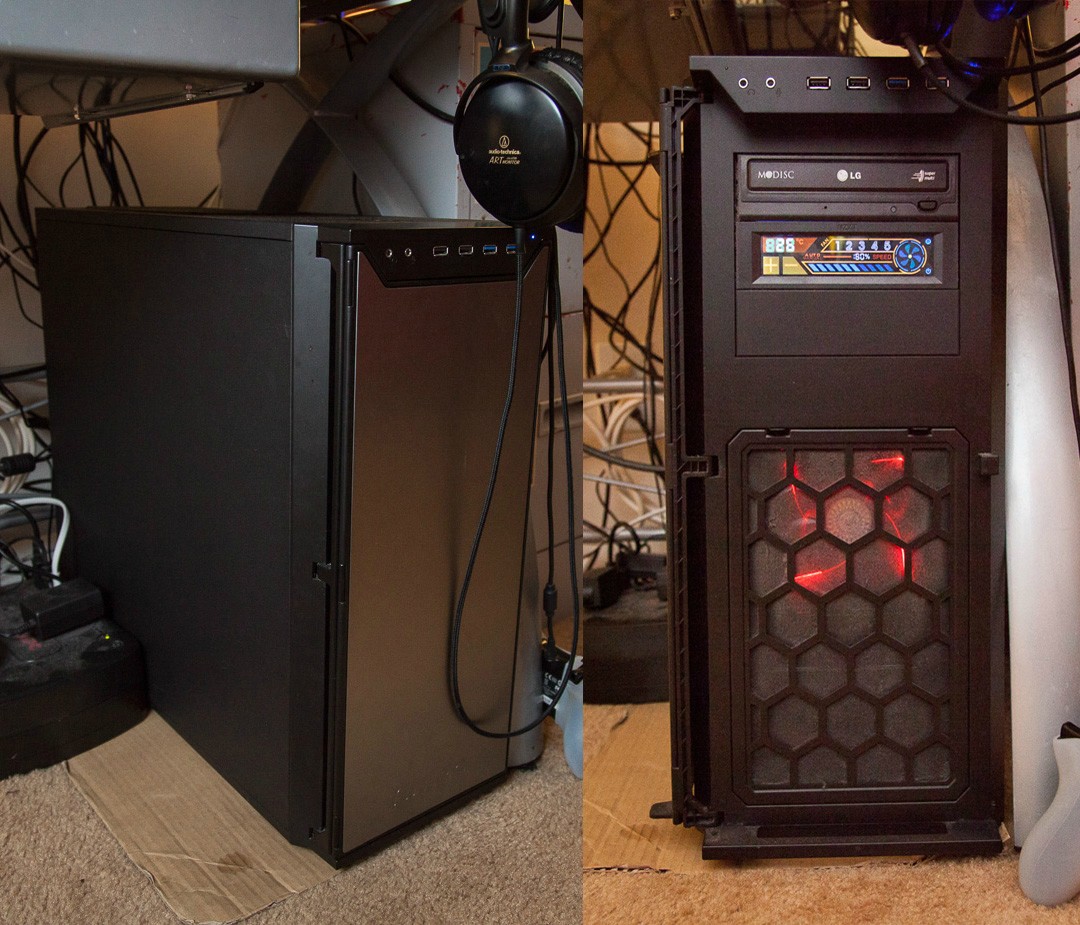 This is the build that I do EVERYTHING with. From gaming to photography, this rig is a beast and I honestly couldn't be happier with it. Short of some finicky USB ports, I've been very happy with it in the year that I've been using it. And thanks to learning about overclocking it's only gotten faster over time. Hopefully I'll be getting a 1440p IPS panel for it by the end of the year.
Setup Protips:
If you don't have enough space for things like hard drives or hubs, grab a small bookshelf and clamp/screw it into the top/back of your desk. I used a bookshelf that I curb-picked and spray painted silver
If the surface of your desk is slippery and your keyboard/mouse pad slides around all over it, buy this stuff. It will help keep everything in it's place and prevent scratches on the surface of your desk.
My second build was an HTPC which I featured in this crappy video: PC Building Basics
I have plans to drop this build into a bigger/better case with a Xonar DG sound card, Blu Ray drive, and better PSU, but those plans are on hold until I get a better TV.
Overall, I'm really enjoying my setup and have had nothing but great experiences with all of the parts I've put into it. Below is a list of my audio hardware as I'm sure you AV nerds want the deets on that stuff too. Here's a link that shows you how to build the mic stand I use with my recording mic (the one on the right): http://lifehacker.com/5790102/make-an-a … -ikea-lamp
Input
Preamp/USB Audio Interface: Tascam US-366 – A very high quality preamp, probably the best for the money, terrible drivers/confusing software
Broadcast Mic (one on the left): GLS ES58-S – Easily one of the best dynamic mics for under $100, as good as the Shure SM58 it's a knock-off of at 1/3 the price
Recording Mic (one on the right): Audiotechnica AT 2035 – For the price, I don't think you can get a better large diaphragm condenser mic. Sound leaves a little to be desired but is astounding and just as good as $300 mics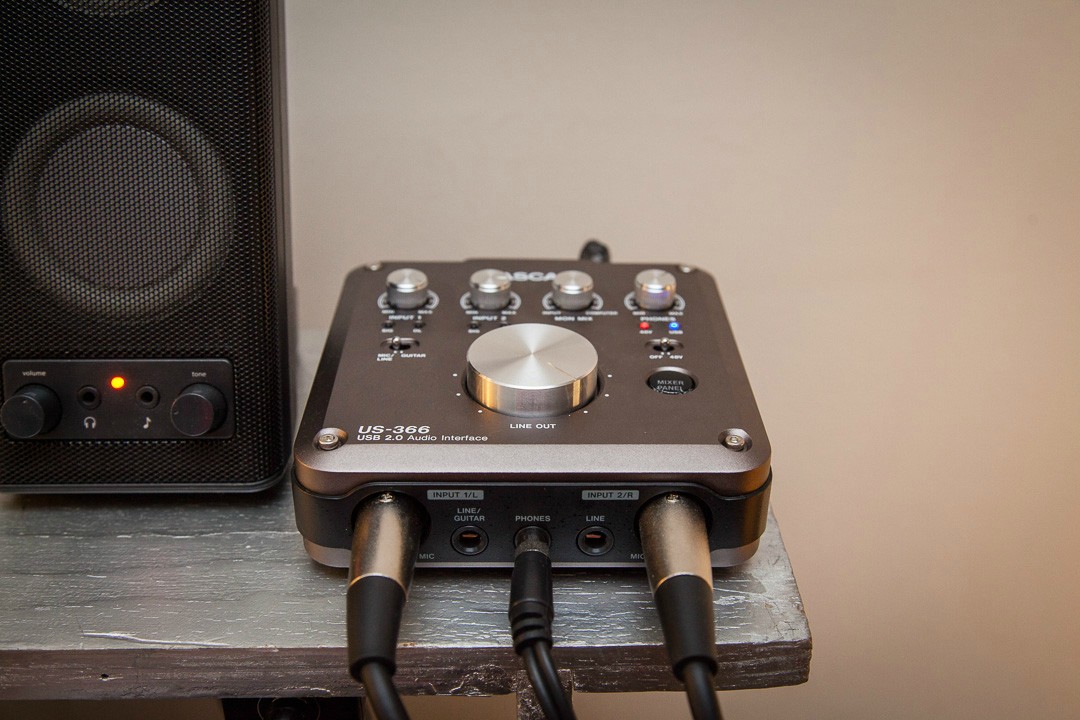 Output
Soundcard: ASUS Xonar DG – For $35 this thing is amazing, the surround sound is fantastic and the quality overall is top notch, though the settings are fairly restricted I've found it does everything I need it to and does a great job with games
Mixer: Behringer Xenyx 302 USB – great little mixer with a clean sound and plenty of controls, I only use the analog audio capabilities of it though as I have a sound card that produces better digital audio
Noise Remover/Hum Destroyer: PYLE PHE 300 – my Mobo's usb ports have a pretty nasty static on them so I use this to clean up the signal going from my preamp to my mixer as it's USB powered and picks up the noise on the output, thankfully the inputs are clean and free of USB noise
Speakers: Logitech X-140 – great desktop speakers, nice and loud with plenty of bass for casual listening at moderate volumes, tend to distort a lot when cranked but otherwise sound fantastic
Headphones: Audiotechnica ATH A-700 – I would never recommend a gaming headset to anyone interested in PC gaming/audio, these headphones have been kicking ass for 3 years, though I plan on upgrading to the ATH A-900 ASAP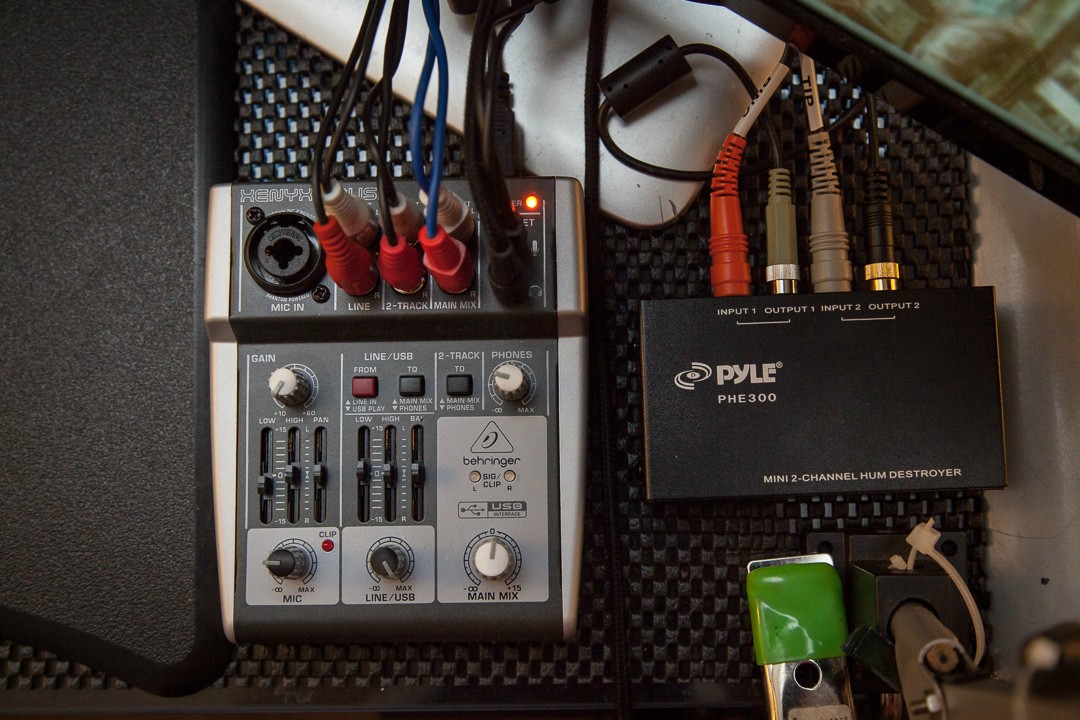 Make sure you let us what you think in the comments below! Want to have a your setup featured on the front page? Submit your build on our forums!