Battlestations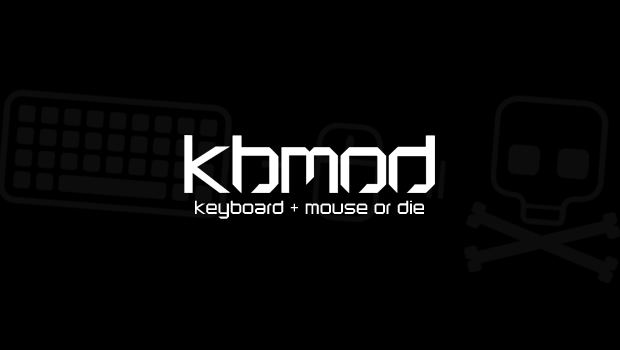 Published on August 26th, 2011 | by Bob
0
Bro Cave: @fuzzyotterballs
>Tonight we feature the Bro Cave of @fuzzyotterballs – As the inaugural post we felt that this was a great example of the format we're looking for going forward.
Please remember to send your Bro Cave article submissions to [email protected].
—
Hey guys, here's my setup. I'm pretty much the very definition of a console noob ever since I stopped playing CS before the CS:S Alpha came out last month, but I'm getting back into PC Gaming since I got this computer. I will shit all over you in CoD4 PC as long as it's not Promod and I'm the only one on the server with a ping under 300.
PS if you guys want an Alpha code, APL can hook you up. He found a bunch of codes in a case of Surge soda.
Here's my computer's specs. It's something John cooked up for me for a pretty cheap price. I've owned top-of-the-line pre-built laptops that struggle to play Flash games my entire life so I didn't feel right spending so little for what I'm told are very nice specs. Then again, I just got partnered on YouTube so it could be the three churros-worth of that sweet YouTube Monayyyy going to my head.
Coolermaster HAF 932

Gigabyte P67A Intel Motherboard

8 GB Corsair Dominator

nVidia GeForce GTX 580

i7 2600k @ 3.4GHz (Hyper 212+ cooler — I don't know what overclocking is but you don't need to do that to your CPU to make yourself more punctual)

240GB Corsair SSD (some programs and OS)

1TB WD Black (FRAPs, capture card gameplays, and porn)

1TB Lacie External (porn)

1TB iOmega External (porn and music)
I'm just fucking with you guys. He specced out that build for me me this but I still haven't upgraded from my Dell. I bought a brand-new pre-built Dell a couple months ago because my friend who works for them convinced me I was getting a good deal. It's about the same price as John's build but has a three-year-old video card and way more RAM than any program I run could ever utilize (16GB). Also, the case doesn't look like it was gangraped by a group of LED-ejaculating cyborgs, which is a serious negative.
You slutty case, you're just begging for it
I was going to open up the case so you guys could take a look at the wiring but it took me 15 mintues before I gave up. I spent 10 minutes looking for a screwdriver before I realized you could just unscrew the case fastenings by hand but then I got tired and went to play some Sid Meier's Pirates!
[Imagine a wiring job so professional you would swear I paid a multi-billion dollar international corporation to outsource it to some high school dropout]
The sole modification I made to this factory-pristine beauty is a Black Magic Intensity Pro card to capture my Consolelolololololololol gameplay. I called them looking for a Yellow Magic but apparently that doesn't exist and I'm "a fucking racist". Whatever, customer service representative Rohit Mukopadhyay. If that even is your real name. I should note that I didn't realize you had to unscrew the back panel in order to properly seat the PCIe card so I almost snapped this thing in half within 5 minutes of unwrapping it. I got it installed properly and, without it, you wouldn't have been able to watch my livestream in HD as John shit all over me in CoD4 1v1 Shipment snipes despite his not having played console for a year.
I'm running dual Viewsonic vx2739wm 27″ 1ms monitors. I originally bought one of these monitors because it had lower input lag than my 50in plasma when playing Black Ops on my 360. I hooked it up to my laptop via VGA but the VGA port on the monitor ended up breaking because I kept unplugging it every time I went to take a shit. All VGA inputs on that monitor have this weird yellow tint like you were Azazel in the 1998 Denzel Washington supernatural thriller "Fallen". I have an RMA number but I'm too lazy to send it in so I made sure my Dell had a DVI output so I wouldn't have to worry about it.
TwitchTV Monayyyyy.
I have a Steelseries 6Gv2 keyboard and a Razer Mamba mouse that I use pretty much exclusively in wireless mode because I'm an idiot who doesn't know how to spend his money. That's it. I'll be building up my new computer in the coming month so I can actually run Battlefield 3 and ItGirl on Facebook. By the way, you guys should totally friend me on ItGirl. I'm trying to date this hot guy (he's an architect) but he won't talk to me until I have more members in my clique.
Dell Or Die.
#PCGaming