Battlestations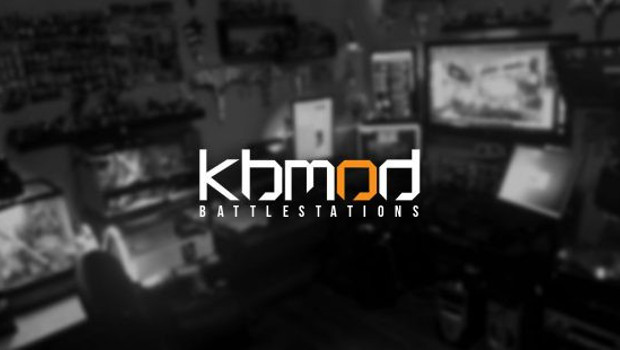 Published on October 7th, 2016 | by KBMOD Community
3
Battlestation – PoonOfDemise
This week's battlestation comes from community member PoonOfDemise (follow him on Twitter). If you want to share your setup with the KBMOD community, check out the Battlestation Submissions page!
Hey guys,
This is the first Battlestation submission I've done aside from submitting to the dark realm of 4chan. My name is Mike, (game handle is PoonOfDemise) and I build custom PCs for a living! Yes, it's an amazing job and I'm very lucky to have it.  As you take a peek at my setup, you'll understand that I went really crazy with basically everything I have. I use it to its fullest capabilities, mostly for gaming, but I also use it as a marketing tool in my business. I liken the PCs I build to Tony Stark's hall of armor, keeping the best one for myself! I plan on custom-sleeving my cables soon to give it a even cleaner look. But anyway, off to the good stuff.
Specs:
Case:
Phanteks Enthoo Pro M Acrylic
Motherboard:
Msi Z170a Gaming M7
CPU:
I7 6700k
Cooler:
Corsair H115i
RAM:
32 GBs of 3000 MHz Corsair Vengeance RAM
GPU:
Asus Strix GTX 1080
PSU:
Corsair Rm1000
Storage:
2 120GB Crucial SSDs
1 2TB WD Black
Lighting:
NZXT Hue+ Lighting Kit
Peripherals:
Keyboard:
Razer Blackwidow Chroma
Mouse:
Logitech G502
Monitors:
1 Asus VG24QE 144 Hz Monitor 24 Inch
2 Asus VS24HQ 60 Hz Monitor 24 Inch
Audio:
2 M Audio BX8 D2 Studio Monitors
1 AKai mpk49 Midi Controller
1 Numark ns6 Midi Controller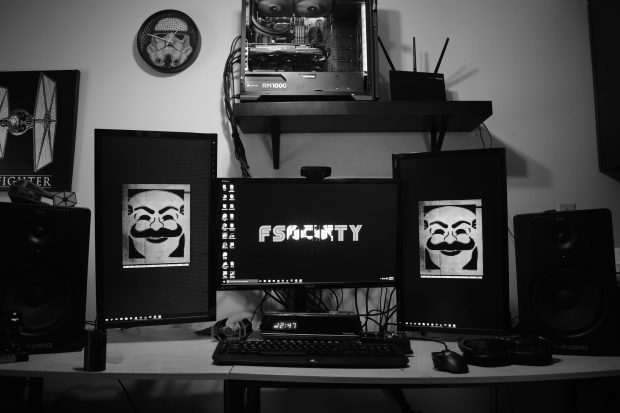 At some point, I'd like to have a much larger desk. I've been really looking into purchasing a Omnirax Force 24 workstation or something like it (hopefully cheaper), that way I can clean up my cable management on and possibly add some RGB LEDs to make my station stand out even more.
I love playing just about everything. I own 379 games in my steam account but I haven't played them all. My favorites are Starbound ARK, Dungeon Keeper, Saints Row, Tomb Raider, Overwatch, the Wasteland series, and XCOM. I also love to write music. I've DJ'd and produced for years, so rendering is almost a thing of the past. I write everything from house, to drum and bass ,to trap music, depending on what mood I'm in. To anyone looking to talk PCs and upgrades or just play games in general, add me on steam in reference to this post! Happy Gaming! Thank you, KBMOD, for letting me share!