Battlestations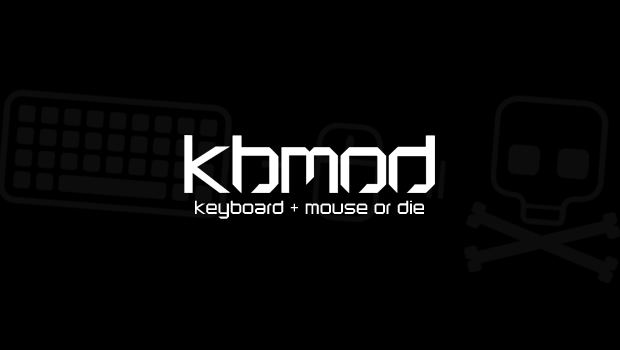 Published on November 18th, 2011 | by Bob
5
Bro Cave: @TehVentra
Annnnnddddd we're back! Now that KBMOD 2.0 is finally stable, we're proud to bring back our beloved Bro Cave series.  This entry came to us via our Community Bro Cave Forum.  I don't believe we've featured a mate from down-under, yet, so here you go:
Hey Bros,
It's @TehVentra and this is my bro cave. I'll keep my background history short, I've been a PC gamer at heart my whole life, there was one stage where I did venture into console gaming but that has been locked away forever,  I returned back to this glorious platform late last year and never looked back. I'm an Australian gamer and I run a PC gaming YouTube channel (shameless self-promotion) where me and my friends like to post videos of our hilarious gaming moments. My interests are chucking another shrimp on the BBQ and getting my dingo to steal babies.
Now on to the PC specs:
Antec 902 V3 Case
Intel i7 950 OC @3.8GHz
Zalman CNPS9900MAX CPU Cooler
Gigabyte X58A-UD3R Motherboard
Corsair 6GB 1600MHz RAM
NVIDIA GeForce GTX 580
Samsung 2TB 7200 RPM HDD (Storage)
Corsair 60GB SSD (Boot)
Corsair HX 750 PSU
Razer DeathAdder V2 Mouse
Razer Goliathus Mouse Pad
Tt eSPORTS Meka G1 Mechanical Keyboard
Logitech G35 Headphones
Silverstone 120mm Air Penetrator (Side intake)
2x BenQ GL2440HM 24″ LED (1920×1080)
BitFenix Alchemy 30cm Blue LED Strip
Logitech 2.0 Speakers ("Borrowed")
Having an SSD is such a great feature in a rig and allows me scope ferdayz in Promod. Me and my group of friends over at Exetel Gaming Network (a gaming community attached to an ISP) play a heap of games such as CoD4 Promod, Bad Co.2, DiRT 3, Arma 2 ACE Mod, CS:S, TF2, Metro 2033, Batman Arkham Asylum and, whatever else is on sale at Steam that week.
Also having a second monitor is by far the most useful addition I have made to my setup it makes viewing porn, KBMOD and vidstats a heap faster!
Also I've got a netbook for school that uses an Intel Atom that I overclocked to 8.9 Jigahurtz using a custom potassium nitrate solution, in other words I poured Gatorade on it because it crash 4 times opening Microsoft Word. Going from my desktop computer to the tiny netbook is more painful than putting my dick in a toaster. Fuck you Acer.
Anyway that's all from me, I'd just like to thank you guys for a read and I'll see you around