Battlestations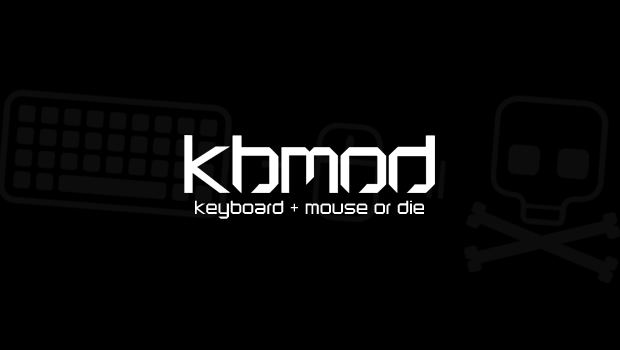 Published on December 23rd, 2011 | by Bob
3
Bro Cave: Chaosking120
At the eleventh hour, Chaosking120 swoops in and nabs our Bro Cave feature of the week.  It's been a great year here at KBMOD – many of you college folks have left your dorms and are headed home for the break.  Others will be mostly missing-in-action as they spend time with loved ones away from home, or hosting those from out of town.  Things may be quiet here until next week, but I leave you with this nice clean build.  From the KBMOD staff, we'd like to wish you all a very happy and safe holidays.  Also, go Pitt.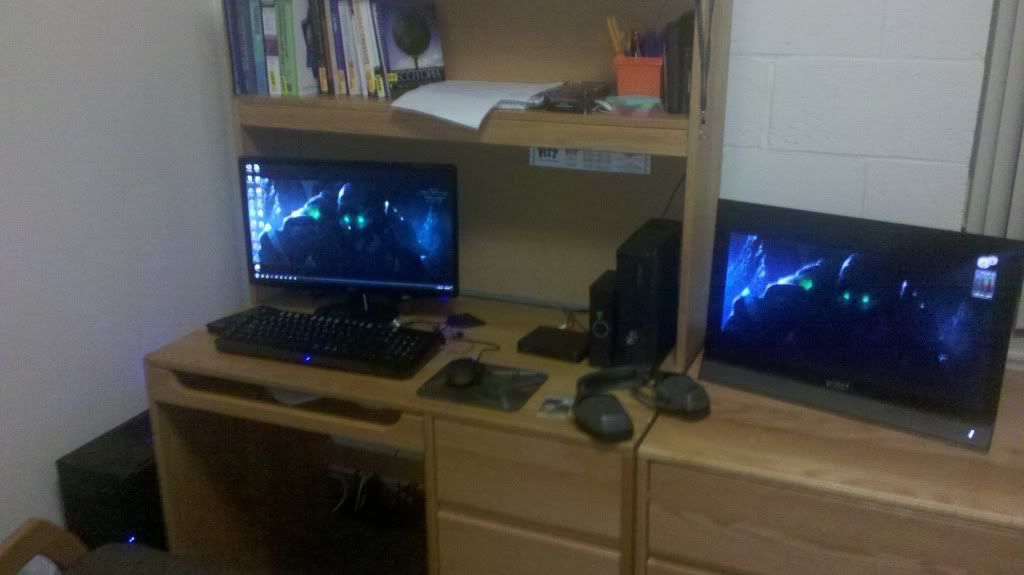 After a long, busy first semester of my second year at Pitt, I am finally finding time to show you guys my bro cave.
To introduce myself, I go by ChaosKing120 on most platforms (@chaosking120 on twitter), I am 19 years old (20 in less than a month) and I have been gaming since the good old days of the N64. Growing up, I always played games both on consolol (starting with N64, GameCube, Wii and Xbox) and the glorious platform that is the PC. The first games I remember playing were Mario 64 and Super Smash Brothers. Those games were my first loves in gaming and I probably couldn't count the amount of hours I have put into Smash Bros games. While I was playing those games, I was also always on the PC as well. The PC games that I played when I was was younger were games like Empire Earth, Age of Mythology, and Roller Coaster Tycoon. Eventually I got into Runescape, the game that everyone loves to hate now, but you know you loved that game when it first was out. I never payed for Runescape like some of my friends, but man did I put a ton of hours into that game. I played that game for a while until my neighbor introduced me to World of Warcraft. WoW marked my first binge of nothing but PC gaming. I played WoW on and off from when my friend showed me the game, a month or so after release, until my senior year of High School. Somewhere in there, I also played a ton of COD4 PC as well. Also, at the end of my High School years, I dabbled into the dark side that is cod and Halo on the 360 in order to play with all my friends.
Now, after discovering the 'youtube community', following Dan and John's videos, and meeting a bunch of kids at college who game of the PC and have their own builds, I decided over the summer that it was time to ditch my crappy, 5-year-old Dell laptop and to join the big boys and build my own machine. So, after building my baby, I have been enjoying (when I found time between my 18 credits, huge mistake at Pitt) BF3, Starcraft 2, Diablo 3 beta, TF2, Tribes Beta, and the many other games that Steam with its amazing deals has gotten me to buy.
I guess I should show my specs now, after ranting about my gaming history for a while:
Case: Thermaltake Armor A60
Processor: i7-2600k
Cooler: CoolerMaster Hyper 212 Plus
Motherboard: Asus Sabertooth P67
GPU: (Gigabyte) Radeon 6970
OS HDD: Corsair Force F40 40GB SSD
HDD: 1TB WD Caviar Black
External HDD: Toshiba 1TB (also have an OLD 180GB WD My Book that I have hooked up to my xbox for the rare occasions I use it)
RAM: 8GB (2x4GB) Corsair Vengence
PSU: 800W Cooler Master Silent Pro Gold Series
CD: Asus Blu-Ray
Monitor 1: Acer S211HLbd 21.5" 5ms LED-Backlight LCD Monitor
Monitor 2: My Vizio TV (don't know the model) (I was too cheap to buy a second monitor and I know I could use this with HDMI, so I am using that currently)
Keyboard: Razer Black Widow
Mouse: Razer Naga
Headset: Logitech F540 (got it when I played consolol more, but I can switch inputs to my pc) also, love that it is wireless because I tend to somehow break all my wired headsets so that sound only comes out of one ear somehow.. my Razer Carcharias lasted like 2 months :(
Finally, here is a picture of the inside (wiring is not great, considering it is my first build and there was no real way to wire behind my motherboard in this case, so i just tried to get everything behind the drive bays and at the bottom):
And.. one last picture from when I first moved into my dorm this year: