Battlestations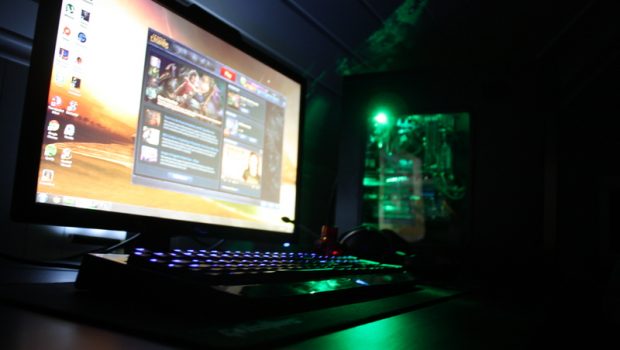 Published on March 2nd, 2012 | by Brandon
13
Bro Cave: Poden
This week, we have a clean setup from forum member Poden. With LEDs behind his monitor, a backlit mouse and keyboard, and green case lighting, he's all set for some late-night gaming marathons!
Hi guys, Poden here and what you are about to see is my epic "Bro Cave," but first let me tell you my PC gaming history. :)
It started back when Counter-Strike 1.0 came out. My older brother and his friends played it all the time, and I would watch as they played it. My brother didn't have a computer, so he would go to his friend's house to play (they had four computers, so it was like a LAN), and I would go with him and watch them play CS 1.0, as it was back then. I never begged them to let me play or anything; I just played sometimes when they were taking a piss or something. :P
Then my mother decided to buy our own computer. I remember all my friends were so jealous because it was really beast back then (it could run OpenGL and all that!). So I played Counter-Strike every day all day. Then, my friends and I started to have boot camps and small LANs. Oh man, that was the time. I remember being so excited and going to my friend's house with my computer, ready to play CS and BF1942 all night.
Eventually, I got introduced to Warcraft 3, Halo (the PC version), and Command & Conquer. I fell in love with WC3 and all its mods, like DOTA, Tree Tag, Kodo Tag, Hero Siege, and Tower Defence. I played that every day for a while, until I started with World of Warcraft. WoW is one my favorite games of all time. It introduced me to so many good friends and people, and I have a lot of memories from vanilla, TBC, and even WotLK. I also played CoD4 along the way, but not so much, as I thought Counter-Strike was better competitively. (I'm not going to mention every Call of Duty game because they're basically all the same, but I love CoD4.) Nowadays, I play League of Legends, Battlefield 3, and a little WoW.
Now on to my PC. I'm not a big overclocking or performance person; I just built my PC to play BF3 perfectly at max settings, so I'm comfortable with my setup as it is.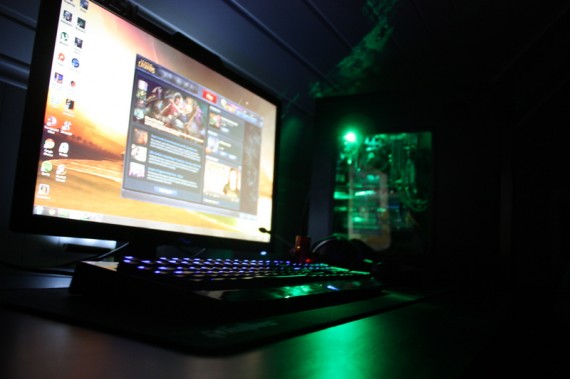 CPU: Intel Core i7-870
Mobo: Gigabyte GA-P55-USB3
RAM: 8GB Kingston ValueR DDR3 1333MHz
GPU: MSI GTX 580 Twin Frozr II
PSU: Corsair TX 750W
CPU Cooler: Corsair H50 Hydro Series
SSD: Corsair Force Series 60GB
HDD: Western Digital Caviar SE16 500GB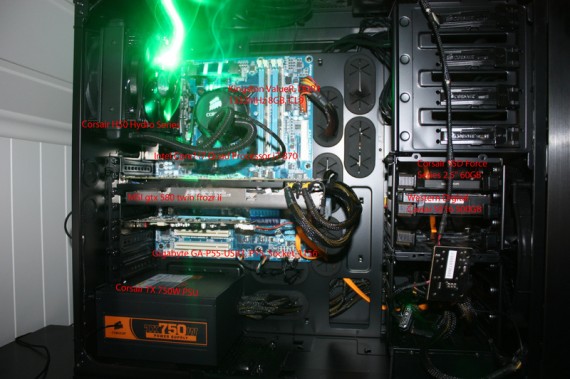 Case: Corsair Obsidian 650D
Monitor: Asus 27″ VG278H
Keyboard: Razer Blackwidow Ultimate
Mouse: Razer Naga
Mousepad: Razer Goliathus Extended XL – Control
Headset: SteelSeries 5Hv2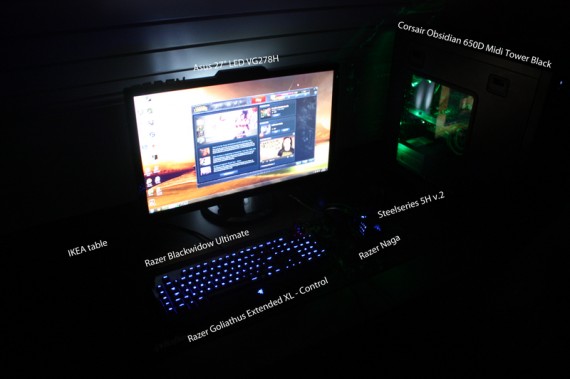 I'm going to invest in a second 27″ monitor; I have a bunch of 20″ and 22″, but they are all silver and ugly. :P I also plan to buy the new Razer Tiamat 7.1 headset and maybe start playing CS:GO competitively.