Battlestations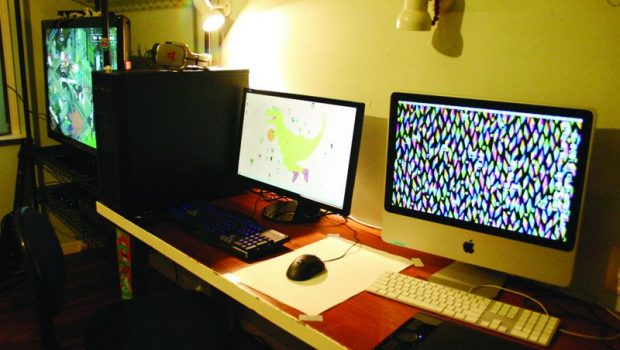 Published on April 20th, 2012 | by Bob
12
Bro Cave: lukad
And we're back… again… I know. Sorry. I made up for it though, because this one is special. (Pay no mind to the iMac on the right.) This week, we feature forum member lukad, a Kiwi bro from New Zealand. (Whaka yeah!) Luka is studying Industrial Design and needed this beast for "school work." I buy it. I'm not sure if we've featured a Fractal Design case before, but this thing is about as clean and well-cabled as can be. I don't always get jealous, but when I do, it's usually over a Sandy Bridge-E machine. Enjoy!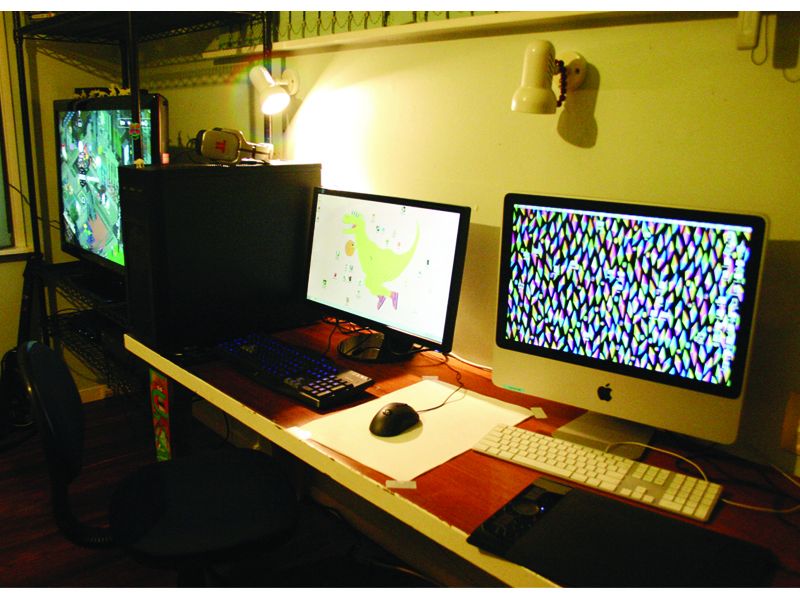 My name's Luka and I'm from New Zealand. I recently converted to PC from console, mostly because I am a fiend for graphics. Yeah! And I also needed a beastly PC to render my CAD work for university, where I study Industrial Design. You can probably see that I have a Mac too, but it is only for uni work! I use it pretty much just for sketching on Photoshop, which it's good for, especially with the drawing tablet. I've also got a PS3 connected to the 42″ LG at the end! The PC, which I built at the start of the year, is the main thing to look at in the photo, though: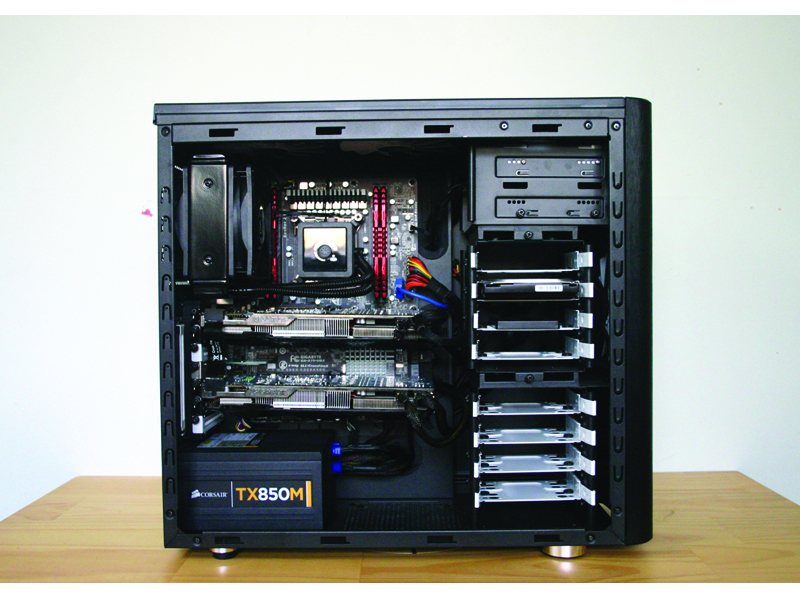 CPU: Core-i7 3930K @ 3.2Ghz (until I have got my head around overclocking)
CPU Cooler: Corsair H80
Mobo: Gigabyte X79-UD3
GPU: 2x Gigabyte Windforce HD 7950s
RAM: G.Skill Ripjaws Z Series 16GB
Power Supply: Corsair TX850M
SSD: OCZ Agility 3 120GB
HDD: 500GB Seagate
Case: Fractal Design Arc Midi
Monitor: ASUS VE248H 24″ 2ms
Mouse: Logitech G400
Keyboard: Logitech G105
Headset: Tritton AX Pro
I started gaming on the PS1 when I was little, but because I was a super hyperactive kid, it eventually led to my Mum selling it after a hyped-up incident where I ended up chasing my sister with a brick. Don't worry, I only chased her with it, didn't actually try to hit her… But yeah, no more PS1. After a few years, I got a PS2 and played the crap out of Gran Turismo 4, Max Payne, Vice City and the other GTAs, and Bully!, which is the one of the most fun games I've played.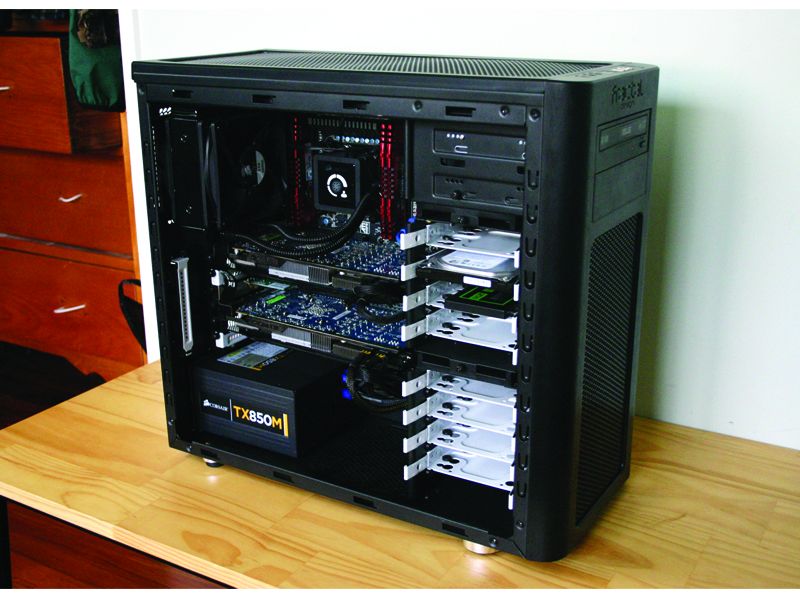 I didn't game much through high school and only really got back into it when I got a PS3 about two years ago and became feral for Call of Duty. I calmed down on the CoD after a while and got into Battlefield: Bad Company 2 (on the PS3) and Uncharted. But soon, I was wanting more and after being enlightened on the web, I decided I needed to get onto the PC, and that's how I got here!