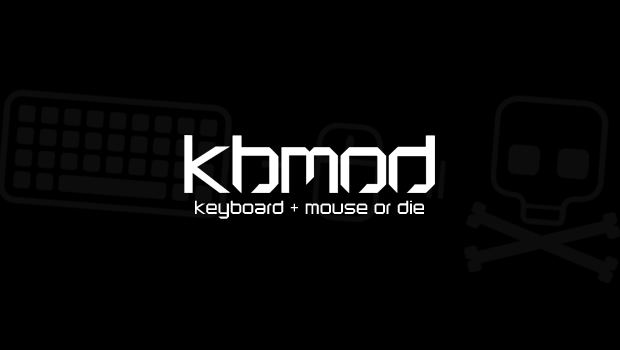 Published on April 16th, 2012 | by Nick
5
KBMOD First Look: Quantum Conundrum
Amidst the chaos of PAX East, I found myself completely taken by puzzler Quantum Conundrum. This was one of the few games I waited in line for, and it was well worth it. Quantum Conundrum is being developed by Airtight Games and Portal creator Kim Swift. I played the game in the Square Enix area at PAX, and unfortunately they only had it playable on PS3. The game will play the same on PC, but obviously with superior controls compared to the video above.
As far as story goes, Quantum Conundrum has players assuming the role of a young boy visiting his Uncle's mansion. Your uncle is an ingenious inventor, but he's gone missing. The main objective is to make your way though the mansion and find him with the help of his gadgets, which have the ability to change physical dimensions at the push of a button.
At first glance, one may think Quantum Conundrum is simply a Portal clone. And while there are definitely similarities in some aspects, the difference really lies in the mechanics. Quantum Conundrum operates around the uses of multiple dimensions. The three that were on display at the playable demo were fluffy, heavy, and slow-motion dimensions. Fluffy and heavy revolve around the weight and durability of objects, whereas the slow-motion dimension is about timing. Luckily, they aren't all unleashed on you at the same time, as the possibilities of switching between four dimensions on-the-fly can make for some complex and outrageous possibilities!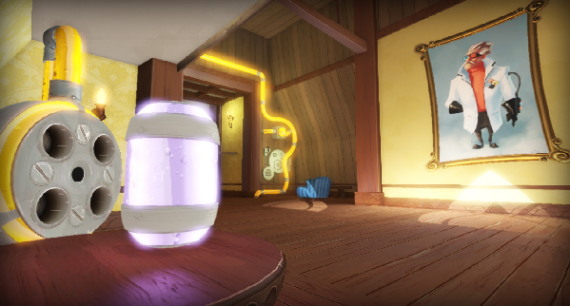 The presentation of Quantum Conundrum is crisp and clear, and every dimension is depicted differently through visual aspects. For example, the fluffy dimension consists of a light color palette, whereas the heavy dimension takes on an industrial look, usually covered in metal with nuts and bolts. Along with the dimensional changes, the game is just fun to look at. In contrast to the sterile white test chambers of Portal, Quantum Conundrum brings a cartoonish aesthetic to this type of game.
In many respects, however, Quantum Conundrum still can't escape Portal comparisons. And though that may sound like a bad thing, it really isn't. The return of segmented "test" chambers and comedic, informative overhead narrative is welcome and doesn't come off as a copycat once you're actually in the game.
Unfortunately, as mentioned above, the version on the showroom floor was on PS3. I found it enjoyable regardless, but I cannot wait for the PC release. Quantum Conundrum is familiar and intuitive enough to keep Portal series veterans comfortable, while still doing things on its own terms. In fact, I would say that this game may offer a higher overall difficulty curve than Portal, simply due to the wide variety of puzzle possibilities with four different dimensions.
Quantum Conundrum has no specific release date, but is set to come out some time this year.