Battlestations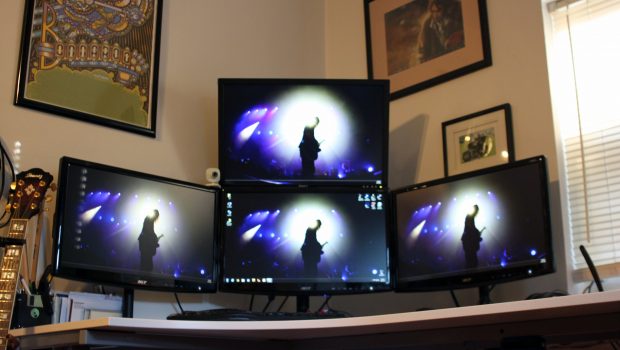 Published on May 11th, 2012 | by Brandon
21
Bro Cave: @Hexidecimal 2.0
This week's Bro Cave belongs to our own Jonathan a.k.a. Hexidecimal, who recently rebuilt his PC and has given his office a drastic makeover since his original Bro Cave post. What a great time for an update!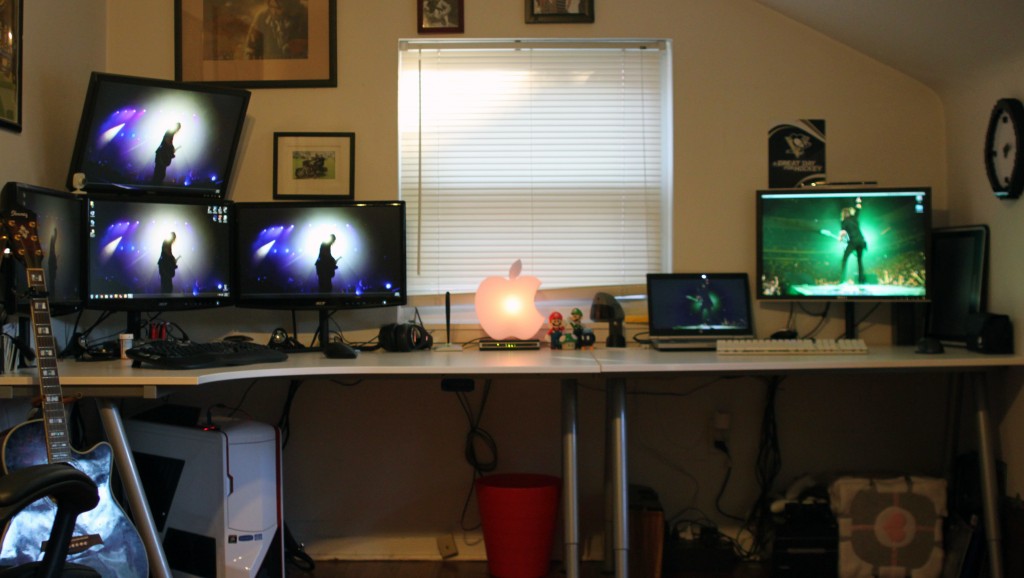 Welcome back to the stage of history, KBMOD. After my Ivy Bridge build this week, Bob and Dan both said we needed to run an update of my cave, and I am only too happy to deliver. You may notice that the above shot is much cleaner than last time you saw it. After I rebuilt my PC and saw how nice and cool and clean it was internally, I thought it needed a clean exterior as well. Let's get down to it.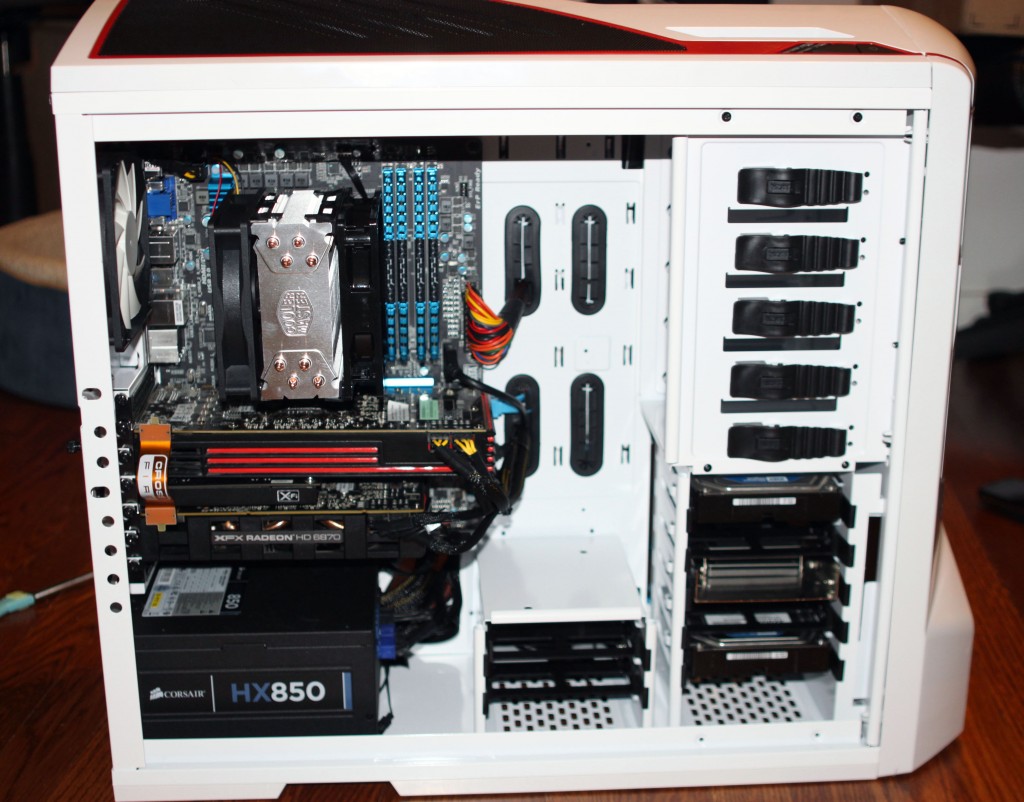 First, the build specs:
PoisonIvy
CPU: Intel Core i7-3770K @ 4.3Ghz
Motherboard: Gigabyte GA-Z77X-DS3
RAM: 16GB Corsair Vengeance DDR3 1600Mhz
Video Card: 2x Radeon HD 6870 (CrossFire)
Audio: Creative Fatal1ty Titanium PCI-E
SSD: 2x 128GB Crucial M4 (RAID 0)
HDD: 2x 320GB Western Digital Caviar Blue
PSU: Corsair HX850 Professional Modular
OS: Windows 7 Professional x64
Monitors: 3x Acer H233H / 1x Dell 24″
So obviously, a big step up from my previous Intel i7-920 build. You'll notice OS X is not in that mix anymore, and both my SSDs are now in RAID. I'm still running all my audio through JBL Monster III Speakers or any of my various pairs of headphones.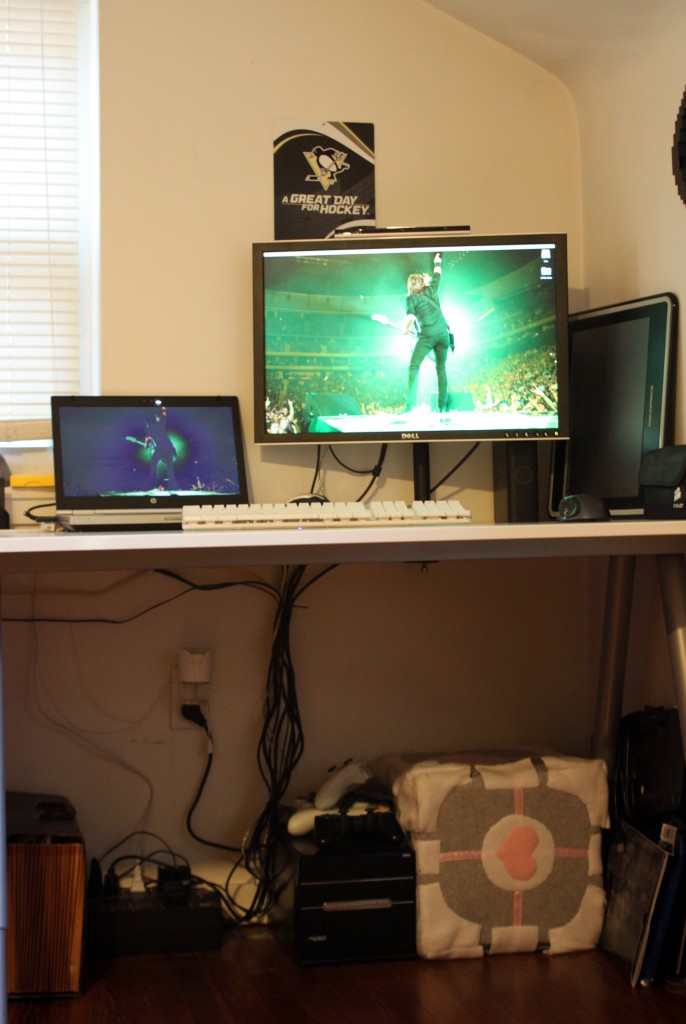 Next, we head to the far end of my desk to my Hackbook Pro. Anything I need to do in OS X I can do here without affecting my main gaming machine. If you're interested in the specs, they're listed over at HP's website (it's a pretty standard corporate laptop, aside from the fact I've loaded it with OS X). I also moved all my consoles back down to the living room since I never use them.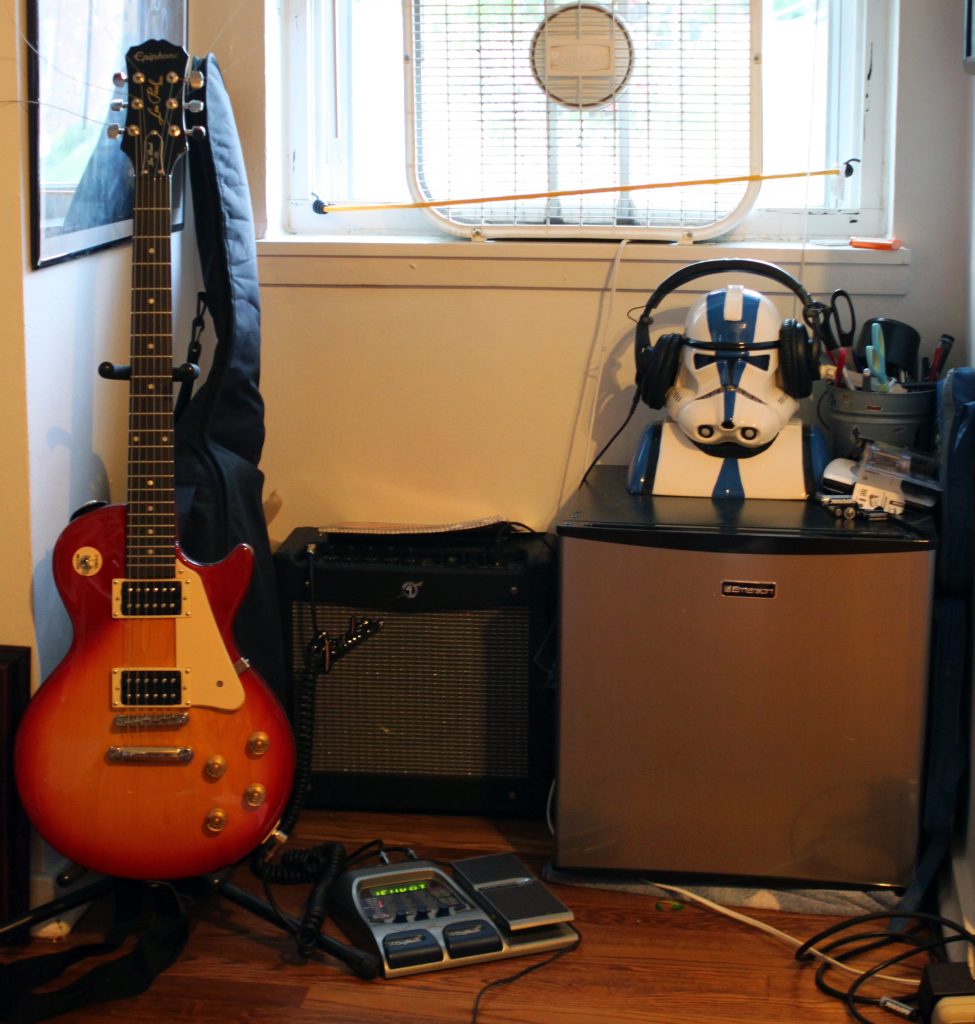 Finally, we have my electric guitar and my mini fridge. I was very excited to get the office clean, the new PC built, and just have a better workflow. So there it is, where the magic of Rewind Wednesday will take place from now on. Make sure to submit your own caves in our forums or via email, and leave your comments below!