Battlestations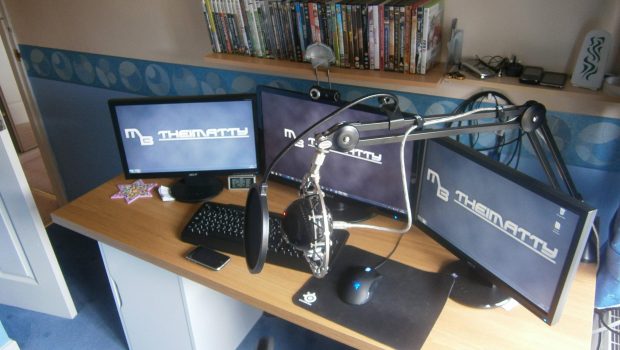 Published on May 18th, 2012 | by Brandon
7
Bro Cave: @TheIMatty
This week, we bring you a clean cave from TheIMatty, an international bro hailing from Leeds, England. What can I say, I'm a sucker for triple monitors, and that sexy mic boom setup sealed the deal.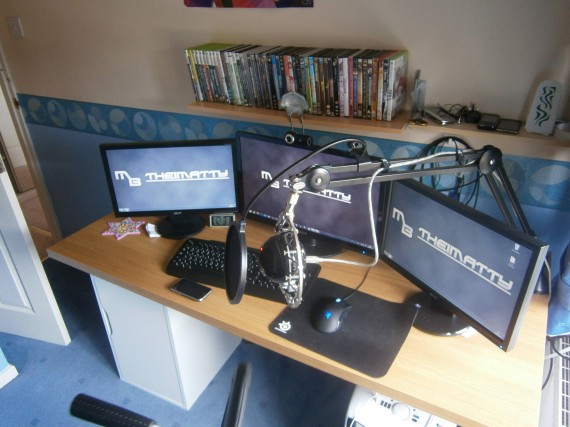 To kick things off, I've been gaming pretty much all my life. When I was five, I got my first Game Boy Colour for Christmas, and the only game I played during those days was Pokémon. I ended up selling that to my cousin and later got a Game Boy Advance, which was when I first started to play games A LOT. I would take the thing into school and play whenever I could. This became even more practical a year or so later when I got a Game Boy Micro (what a balling consolol).
After the Game Boy days, I received a PS2 for Christmas, and my games of choice were Need For Speed and FIFA. I was still on the PS2 up until about three years ago when I took the leap and bought an Xbox 360. This was the first console I bought with my own money, so it was a big step up! This was back when Call of Duty 4 and World at War were the massive games, and they spawned my love for CoD. I religiously played CoD4 and MW2, then I eventually realized how terrible CoD is and moved back to FIFA.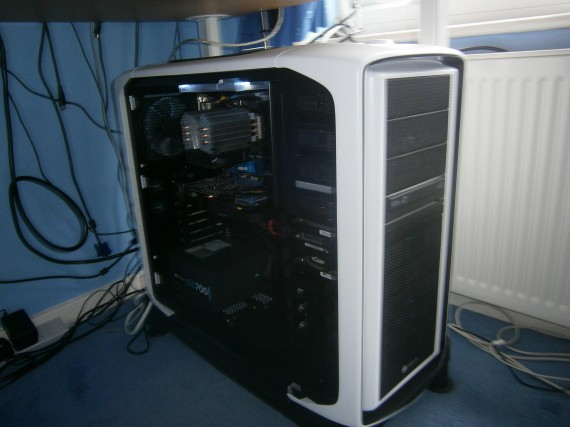 This was around the time when I first heard about John, and watching his Promod and TF2 videos prompted me to go and buy a shitty pre-built PC. Back then, I knew next to nothing about PCs and only judged them on the amount of LEDs they had. I then found KBMOD while searching for a new keyboard and mouse, so I tweeted @KBMODGaming to inquire about the best parts.
From then on, I began the long and expensive ordeal of upgrading my PC into what it is now. The only parts remaining from my original build are the motherboard, CPU, and RAM, all of which are going to be upgraded very soon.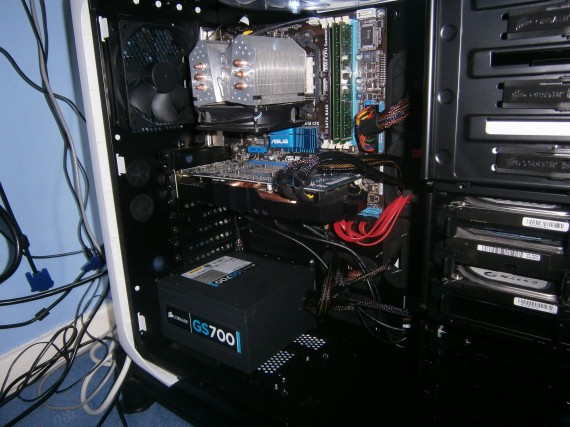 CPU: AMD Phenom II X4 955
GPU: Radeon 6870
Case: Corsair 600T
PSU: Corsair GS700
RAM: Shitty Corsair RAM
CPU Cooler: OCZ Vendetta
Mobo: Asus M4A78LT-M
HDDs: Seagate Barracuda 320GB & 500GB, WD Caviar Green 500GB
Mouse: Razer DeathAdder
Plus a random gaming keyboard, 3 Acer monitors, and a Blue Snowball on a boom arm. ;)