Battlestations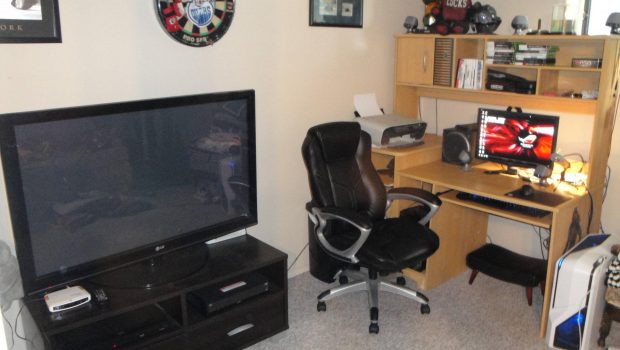 Published on June 29th, 2012 | by Jonathan Beck
6
Bro Cave: @_xMiiDNIGHT
This week's bro cave is using my personal favorite brand of case, the NZXT Phantom. Add to that a nicely overclocked 2500K and a bitching TV, and you've got a nice gaming setup for PC and consololol alike.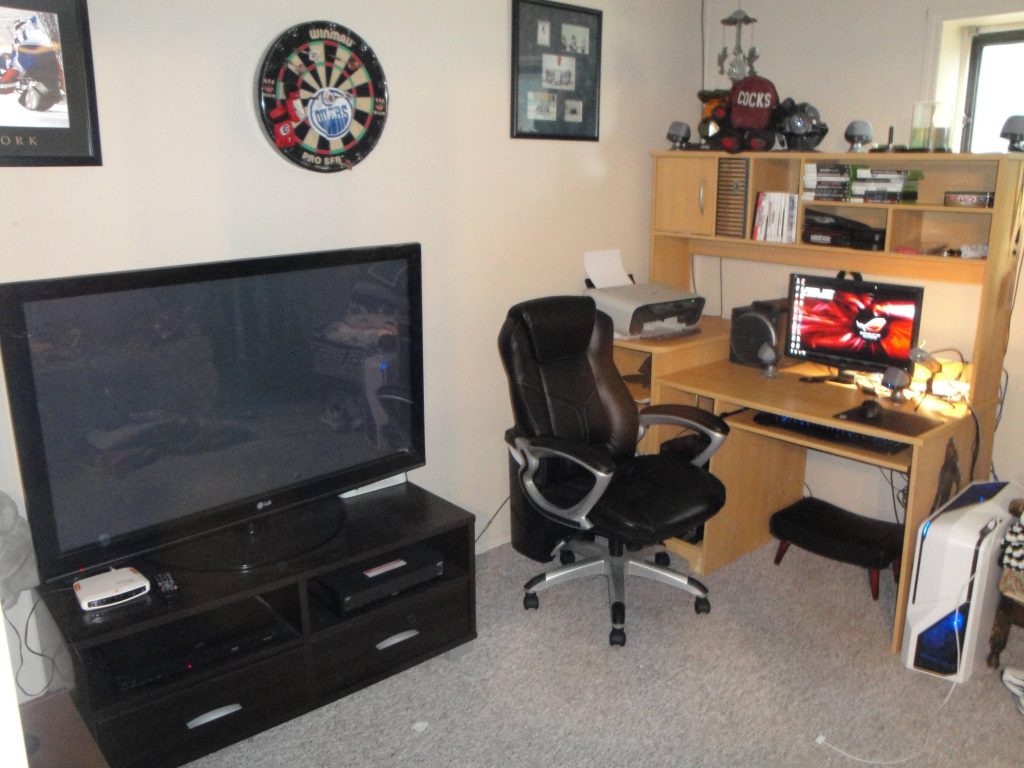 What's up guys, it's xMiiDNIGHT coming atcha. Man, it's been a while since I've said that. This PC is named Jango–if you get the reference, you are equally dorky as me.
Bros, I have come over from the dark side. The light shines upon my face and warms my soul. Glad to be back on the PC. I started playing PC games when I was about 10, mostly sports games or just random educational games my mom got me. Then I started to dabble into Starcraft and Diablo II, and my life was never the same. Probably an entire summer of my life was spent discovering every square inch of Diablo II. Then in my junior-senior high days, I bought an Xbox (the original), and I slightly dabbled in that.  After graduating in 2004, I built my own PC with a Radeon 9550, 1 GB of RAM (I remember when that was a ton), and a dual-core processor. This PC was solely built for playing Half-Life 2 and Doom 3. It also saw a little Unreal Tournament, but that was about it. When the 360 came out, I moved completely to console–up until now.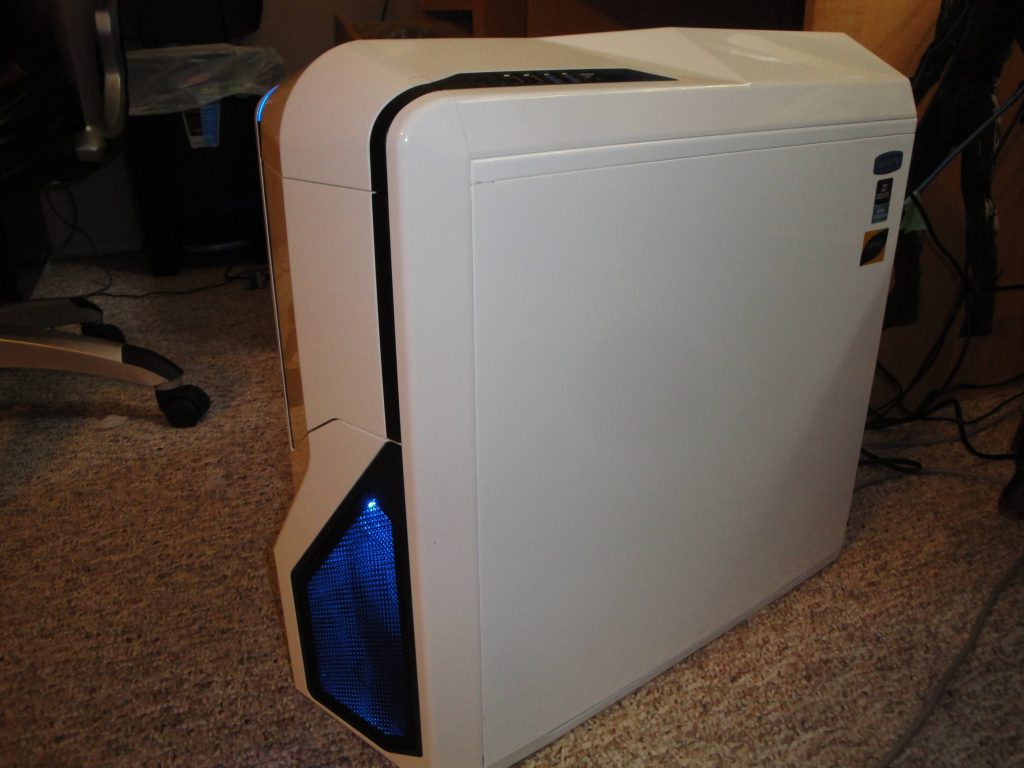 This thing is awesome. The parts would have cost me $1200-1300, but since I am so cheap, I only paid $950 (including the OS). There is some blood on the CPU cooler from trying to plug in the ATX power cable after installing it, but it isn't a real PC build until some blood is shed. The CPU is overclocked to a modest 4.33 GHz, while the GPU is bumped up to a respectable 880 MHz.
The main games I am playing right now are Blacklight: Retribution, CoD4, and the CS:GO beta. I'll also be diving into Diablo III very soon. I haven't been posting on my YouTube channel due to a lack of motivation, but this will definitely get me posting again. New desk and a second monitor will be coming soon, maybe from Santa. In closing, all I would like to say is that it's good to be back on the winning team.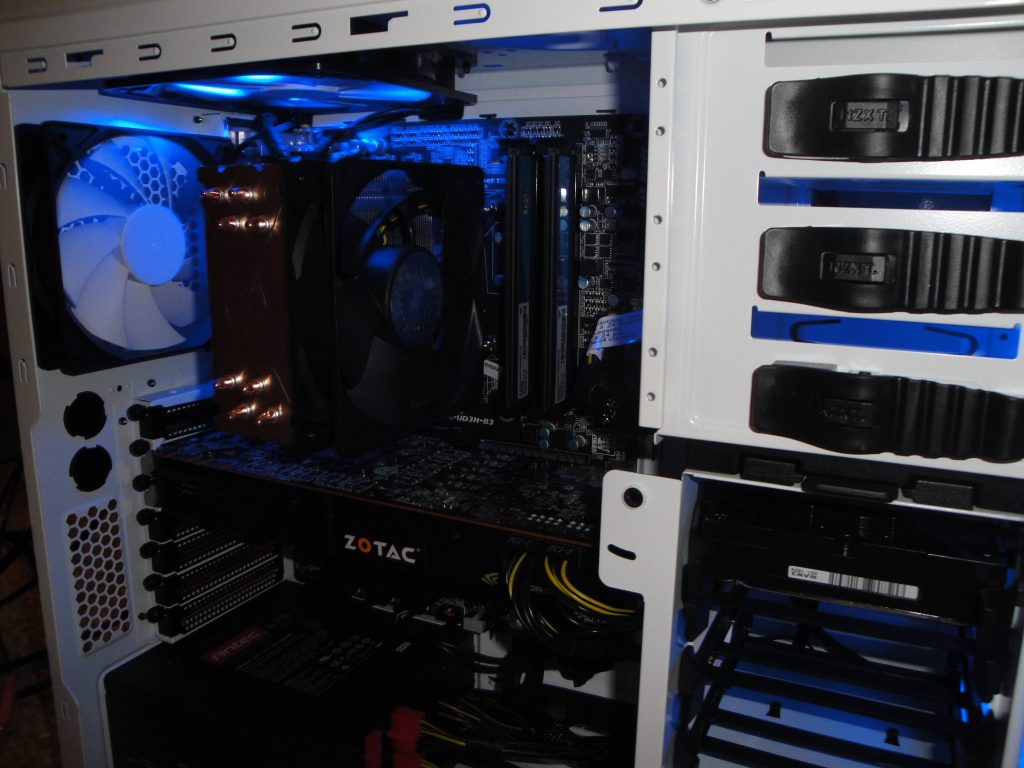 PC specs:
CPU: i5-2500K (OC'd to 4.33 GHz)
CPU Cooler: Hyper 212
Mobo: Gigabyte Z86X
RAM: Patriot Gamer 2 8GB
HDD: WD Caviar Black 1TB
GPU: Zotac GeForce GTX 580 1.5GB (OC'd to 830 GHz)
PSU: Antec 620W Modular
Optical Drive: Asus Blu Ray Drive
Case: NZXT Phantom 410 (White)