Battlestations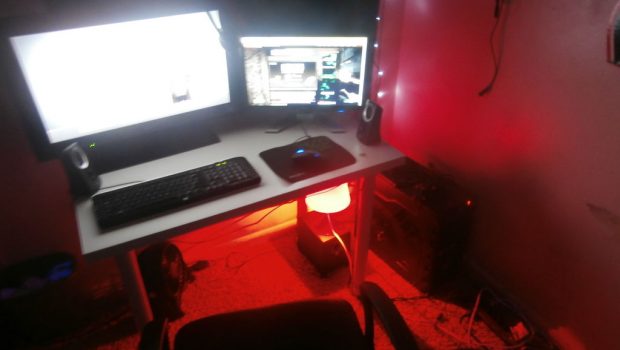 Published on July 27th, 2012 | by Bob
29
Bro Cave: @Sassysassquatch
This week, we wanted to include a submission from one of our younger readers, Simon a.k.a. @Sassysassquatch. At 14 years old, Simon has joined the full ranks of PC elitism after purchasing and assembling the exact Starter build we recommended in our May PC Build Guide. We're humbled to see that some of you trust us enough to invest in our collective opinions!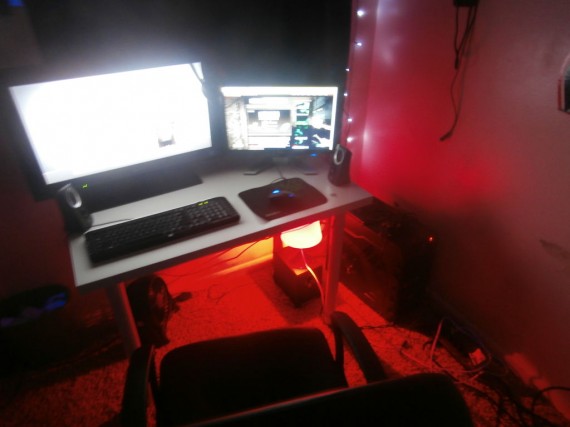 Hey KBMOD, this is Simon, and this is my first bro cave and gaming build. I'm a 14-year-old boy going into 9th grade in Orlando, Florida. I've been a big fan of the site for a while and have laughed through all 52 podcasts.
I got into PC gaming when I heard John talk about how superior it was to consoles back on YAGB. I've been PC gaming for about a year now, and even on my old HP laptop, I have enjoyed PC gaming ten times more than my previous console gaming life.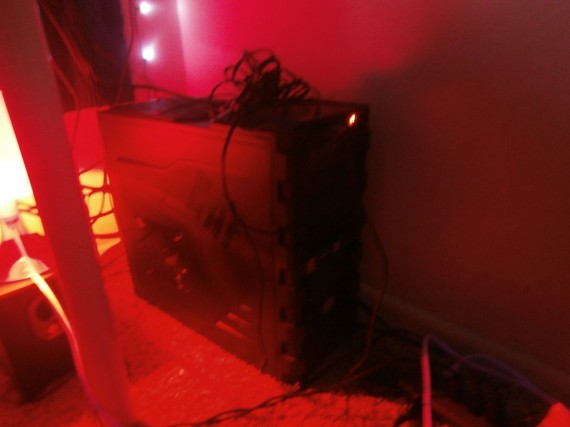 When KBMOD put out the beastly build guides, I had to buy one. I bought May's Starter build and have been extremely impressed with the gaming performance, especially in Team Fortress 2 and Blacklight: Retribution.
This build is very solid for my gaming needs. The only upgrades I'd want for the near future are a better monitor and extra fans (because it's usually 90 degrees in my bedroom). Thanks for reading bros, and I hope to play with you all soon.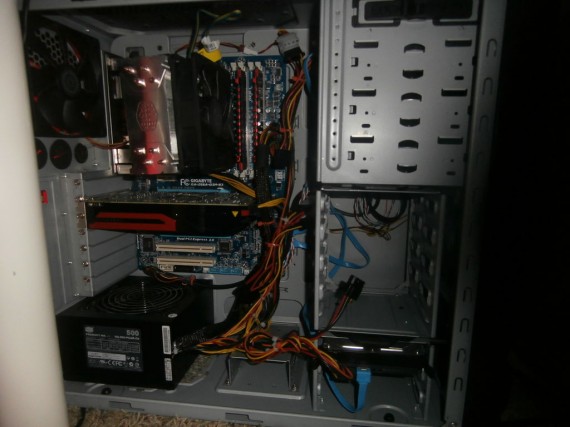 PC Specs:
CPU: Intel Core i5-2500K (overclocked to 4.2GHz)
CPU Cooler: Cooler Master Hyper 212 Plus
Motherboard: Gigabyte GA-Z68A-D3H-B3 ATX LGA1155
Memory: G.Skill Ripjaws 8GB (2x4GB) DDR3-1600
Hard Drive: Seagate Barracuda 1TB 3.5″ 7200RPM
Video Card: PowerColor Radeon HD 7850 2GB
Case: Cooler Master HAF 912 ATX Mid Tower Case
Power Supply: Cooler Master 500W ATX12V
Optical Drive: Lite-On iHAS124-04 DVD/CD Writer
Displays: Sony Bravia 720p HDTV & Acer monitor (1440×900)
Mouse: Razer DeathAdder
Keyboard: A good and old keyboard that I found in my Grandma's garage
Headset: Turtle Beach PX21
Speakers: Logitech speakers