Battlestations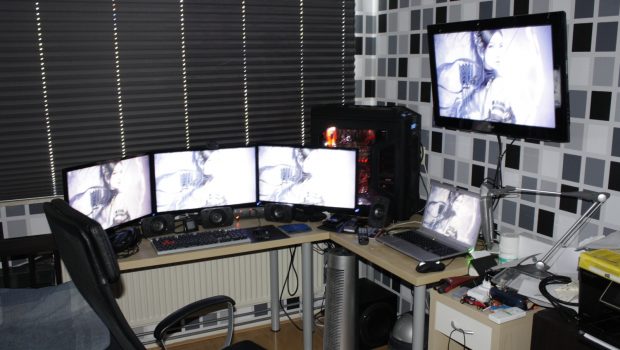 Published on July 13th, 2012 | by Brandon
32
Bro Cave: @TheOneHalf
This week's bro cave comes to us from the Netherlands, courtesy of Frank a.k.a. TheOneHalf. With a monster GTX 690 and some glorious cable management, Frank has one of the sickest builds we've featured thus far. Oh, and I guess the five screens surrounding him aren't too shabby either. Now if you'll excuse me, I need to pick my jaw up off the floor.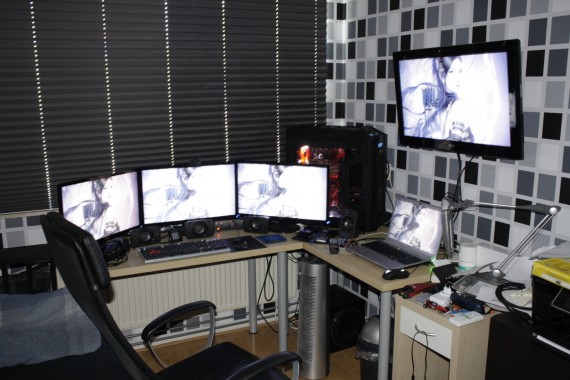 Hello everyone, I am new here and decided to share my bro cave. I hope to see you guys in game, feel free to add me on Steam if you want to play some games. :)
Anyway, here is my rig: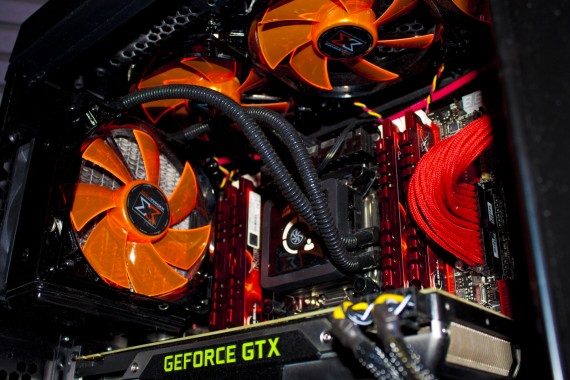 PC specs:
Case: Aerocool Xpredator Black Edition
Mobo: Asus Maximus IV Extreme X79
CPU: Intel i7-3930K (stable at 4.2 GHz)
CPU Cooler: Corsair H80
RAM: 16GB G.Skill DDR3-1600
GPU: GeForce GTX 690 (with a stable 200 MHz overclock)
PSU: XFX 850W
Optical Drive: Samsung Blu-Ray drive
SSD: 60GB OCZ Vertex 3 SSD
HDD: 2x 1TB Samsung 7200RPM
Fans: A bunch of Xigmatec fans and some Gentle Typhoons
Monitors: 3x Acer P246H 24″ LCD
Keyboard: Corsair K60
Mouse: Corsair M60 (and a recently added Razer Nostromo gaming keypad)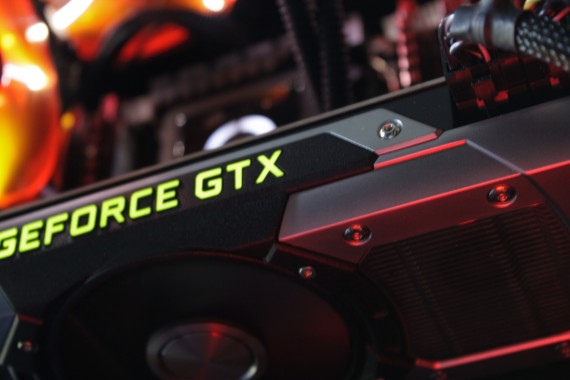 Besides this, I have a bit older Sony Vaio laptop with a Blu-Ray drive, but it's nothing special. Oh, and there is a 32-inch TV hanging above my desk where my Xbox (which I sold recently) used to be hooked up to.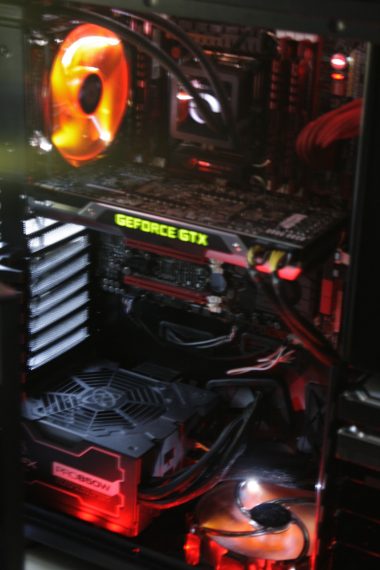 Hope you enjoy my setup. Feel free to ask any questions about my build! :)