Battlestations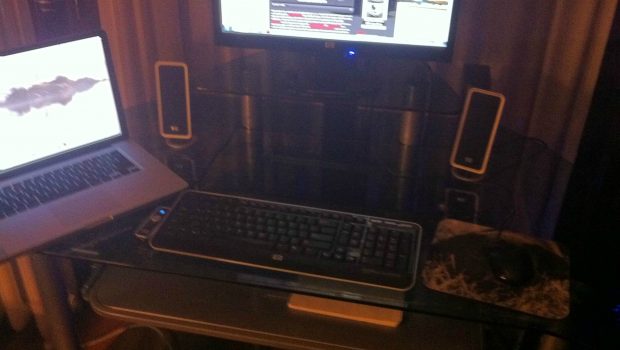 Published on September 21st, 2012 | by Brandon
13
Bro Cave: @PinkStahli
This week's bro cave comes to us from Mark a.k.a. PinkStahli. With SLI 560s, his PC is already pretty capable, but if he goes through with his plans for a 690–or, god forbid, SLI 690s–this rig will be the baddest thing on the block. We'll even let the MacBook Pro slide this time.
Hey guys, I'm Mark or PinkStahli. I've been a gamer for several years, but only four years ago did I become a true PC gamer. When I was 10-14 years old, I always thought that games were awesome (I have always had a particular love for the Halo and Half-Life worlds), but never played them. Then, when I was fourteen, we bought a HP Pavilion gaming PC. It was a monster; it ran everything at ultra at the time, and I loved it. It had a Core i7-920, 8GB of what is now slow memory, and a Radeon HD 4650. I played at the very least twenty (or more) CoD4 configs. I started to grow a Steam library, and now I have my own custom PC that I love!
Fast forwarding to now: I am a guy from Massachusetts who loves BMWs and muscle cars, and PC gaming even more than those. Currently, I have a custom gaming rig that I built toward the end of 2011.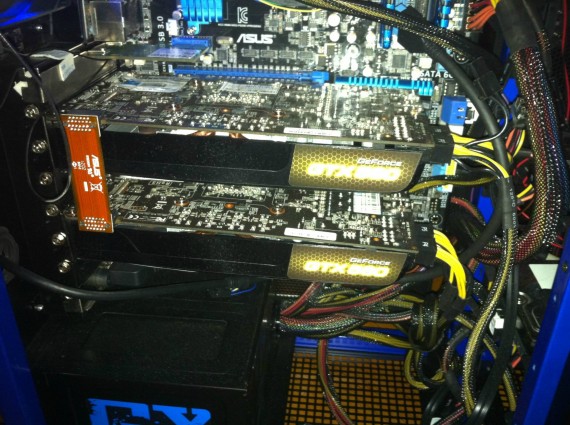 Case: Antec Lanboy Air (Blue)
PSU: Cooler Master GX 750W PSU
CPU: Intel Core i7-2700K @3.5GHz
CPU Cooler: Stock Intel cooling (shaddap)
Network Card: Poopy HP network card (works fine, but HP is pretty meh)
HDD: Western Digital 1TB, Hitachi 1TB
Motherboard: ASUS P8Z68-V PRO GEN3
GPU: SLI EVGA GTX 560 SC (I'm strongly considering getting a GTX 690 or two)
RAM: Corsair Vengeance 4x2GB DDR3-1600
I also have a 2011 MacBook Pro with a quad-core Sandy Bridge i7, 8GB of RAM, and a Radeon 6770M. I am going to buy an Origin custom gaming laptop soon, but for now, this is what I've got.