Featured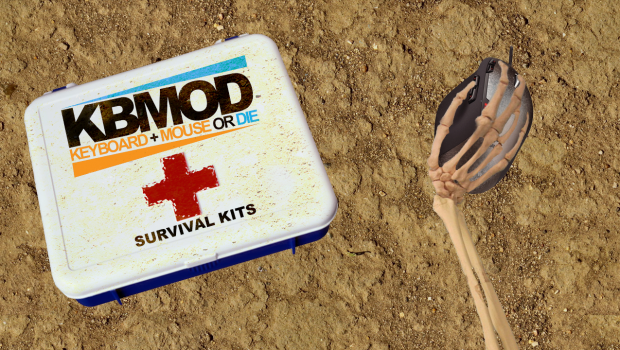 Published on September 20th, 2012 | by farez
7
Survival Kit: Farez
Our Survival Kit series examines the stuff we can't live without on a daily basis, technology-related or otherwise–think Bro Cave, except a little broader and a lot more personal. Our survival kits might obviously include our PC, but also mobile devices, peripheral hardware, apps, and other items we use to game and work. Up this week is longtime community member Farez, who helps us with site design. Enjoy!
Born and raised on the tough streets of Mumbai, I was trained to be prepared for anything and everything. It's not easy to choose the bare essentials in order to survive harsh conditions, but here's what I've come up with.
If I was to fight an army of machines–a "Mann vs. Machine" situation, if you will–I would choose my formidable ally, The Black Box.
Desktop PC (The Black Box)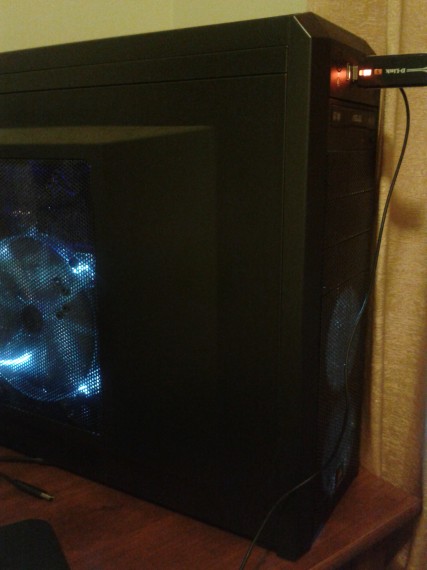 CPU: Intel Core i7-2600K (overclocked to kill all the robots)
CPU Cooler: Hyper 212 Evo
Mobo: Gigabyte GA-Z68X-UD3H-B3
RAM: 8GB G.Skill Ripjaws DDR3-1600
Video Card: EVGA GTX 570
HDD: 1x Seagate Barracuda 1TB, 1x WD Caviar Black 1TB
External HDD: 1x Seagate 1TB, 1x WD MyBook Essential 2TB
Monitor: Samsung B2430 24.6″ 1080p 5ms (I'll be buying a second one soon for surveillance purposes)
Power Supply: Corsair HX750 750W
Case: Corsair 500R Mid Tower
Now you may be saying to yourself, 'Hey Farez, that's awesome, but what if The Black Box turns against you? Because, you know…it's a machine.' I'm glad you asked, young padawan. You don't need to worry, because I build robust systems. I've programmed a self-destruction mechanism within The Black Box that I can activate by brushing an eagle feather against the Escape key embedded in my forehead.
Now, let's say a more DayZ-esque survival situation comes up and requires me to be mobile. What would I use?
Peripherals
Mouse: Logitech MX518 (extremely rare item that doesn't drop that often anymore)
Keyboard: Logitech G110
Webcam: Logitech C615
Microphone: Blue Snowball
Headphones: Sony MDR-XD200 (better than most "gaming headsets" I've used)
Laptop: Asus G53SW (Core i7-2630QM, Nvidia GTX 460M)
The Classics: Counter-Strike Source, GTA 4, GTA: Vice City, and GTA: San Andreas
My mobile survival kit ensures I can punch a zombie in the mouth while also working on my driving skills in Grand Theft Auto at the same time. I'm not much of an audiophile, but I've used a few gaming headsets and none of them have satisfied me. My Sony headphones work well with my onboard audio. I also use a pair of Siberia V2s as an enhanced interrogation device against survivors I find in warehouses throughout Chernarus. Let's just say intel about the best loot is directly proportional to how sweaty their ears are.
Lastly, let's look at what I would bring if I was ever thrown into a matrix.
Desktop Apps
Creativity: I enjoy playing around with different forms of text to make logos and designs in Adobe Photoshop CS5, and I intend to buy a drawing tablet soon. I use Adobe Premiere to indulge in video editing and Blender for 3D stuff.
Productivity: I use the LibreOffice suite (it's open source!) for the small amount of prose I have to write, Google Calender to schedule dual comms, and Google Drive to keep things in "the cloud" (I hate that term). I use Notepad++ and multiple versions of Eclipse to quicksort with the intervention (I'm a computer science student). Sumatra PDF is an excellent PDF reader because it doesn't require 47 updates a month to perform a simple task. WordPress is a fantastic publishing platform, and if you're into playing around with Linux distros, VirtualBox is your friend!
Other: Microsoft Security Essentials and general common sense keeps my PC clean, Ventrilo and Skype fulfill my VOIP needs, and VLC player lets me enjoy music and movies alike.
So there you have it folks, a set of specialized survival kits for those different situations that you're bound to encounter!