Battlestations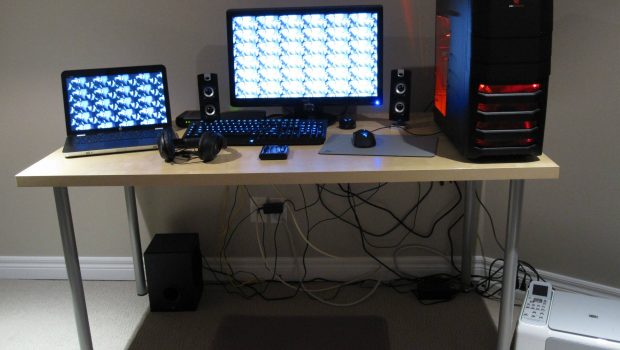 Published on October 26th, 2012 | by KBMOD Community
9
Bro Cave: @UDP7
This week's Brocave comes to us from forum user UDP7. A long time consololol gamer who then got his PC gaming start on a Mac, he's now fully outfitted to game with the big dogs at KBMOD. Take a peek at his cave below, you'll like what you see.
Hello, my name is Jurica and I'm a PC gamer!
Let's dive into my story. I wasn't always on PC and grew up on a variety of consoles such as Sega Genesis and Nintendo 64. After these consoles, my family received our first computer and it was, sadly, a Macintosh. This was the first time I had ever used a computer. We didn't have internet, so we couldn't do much. The only thing we could do on the Mac was play games that were pre-installed. There were a couple of games on there like Tomb Raider and Diablo (can't remember if it was the first or second one). Then came the beast of a console, the console that made me care about gaming, the X-Box 360. I played Halo 3, all day, erryday. For about half a year, I was using the wireless adapter and stealing one of the worst Wi-Fi connections from one of my neighbours, so pretty much every game of Halo I played was laggy (my K/D and W/L could have been so much better. I'm better than Nick Fenton). I played every FIFA game from '08-'11 and was a beast online. Then came my really competitive side of video games when Call of Duty: Modern Warfare 2 came out. That game was so much fun to play. I started to get into the game when I was watching John grizz people (really helped me out, thanks).
Then came October 2011, the month that changed my life, I built my own PC. During most of my summers I was watching that Newegg build guide all the time, sorting out which parts I was going to buy, etc. And mid-October I ordered my parts and came home after school to a bunch of boxes in my room. I built my first computer in about 5 hours (could've been 4 if it wasn't for that gosh darn Hyper 212+). I got about 11 games on Steam (I'm not an IncredibleOrb), and have a decent rig, so I'm happy right now.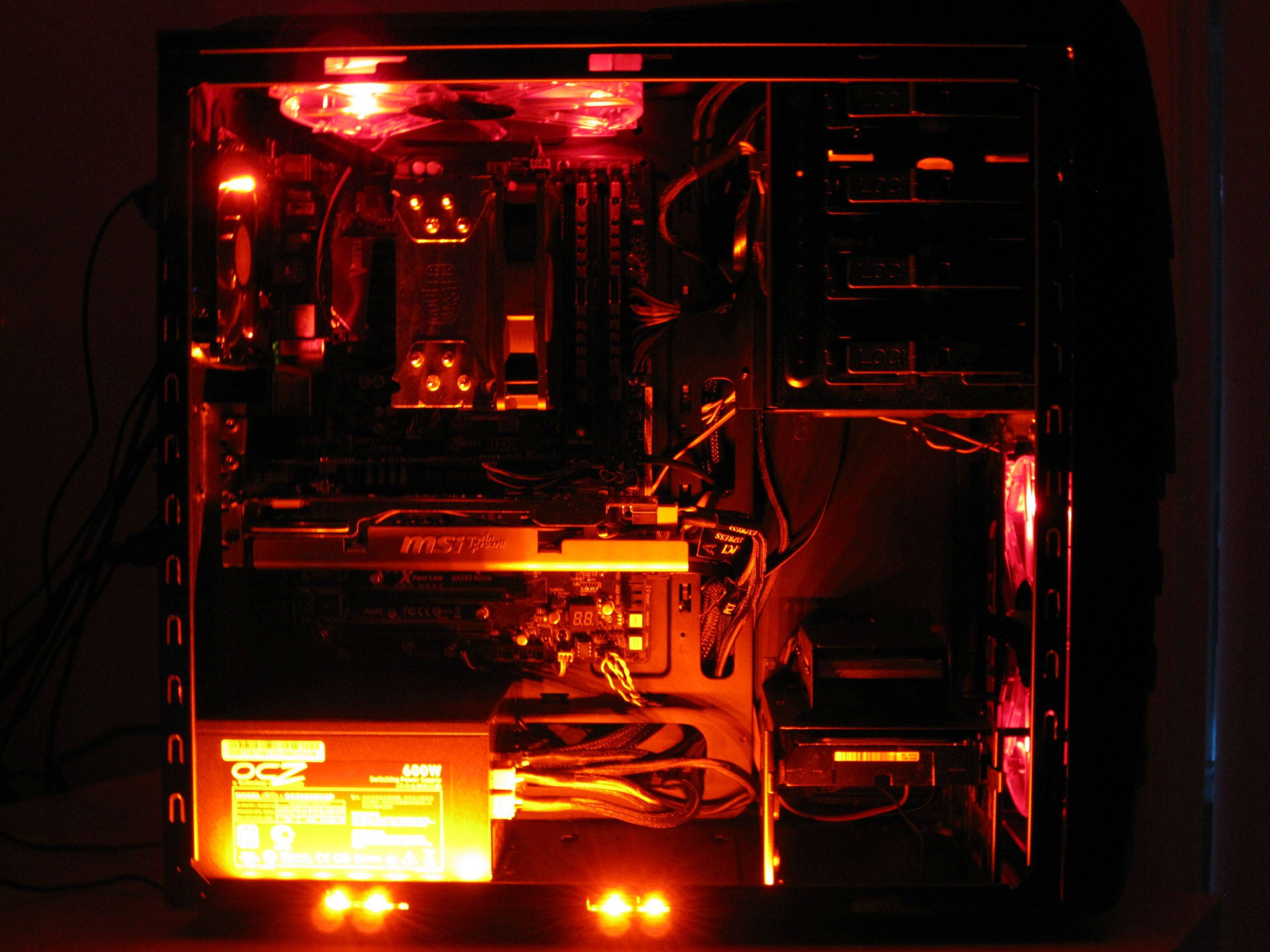 My PC specs:
CASE: COOLER MASTER Storm Enforcer
FANS: COOLER MASTER Megaflow 200mm front and top + COOLER MASTER Sickleflow 120mm back
PSU: OCZ ModXStream Pro 600W
MOBO: ASRock Extreme3 Gen3
CPU: Intel Core i5 2500k @ 3.3GHz
COOLER: COOLER MASTER Hyper 212 +
RAM: G.SKILL Ripjaws X 2x4GB 1333
GPU: MSI Twin Frozr II/OC GTX 560 Ti
ODD: ASUS 24X DVD Burner
HDD: Intel 330 Series 120 GB + Western Digital Caviar Blue 500 GB + Western Digital 750 GB My Passport External Hard Drive
KB: RAZER BlackWidow Ultimate
MOUSE: RAZER DeathAdder 3500 DPI
PAD: RAZER Scarab
OS: Windows 7 Home Premium 64-Bit
SOUND CARD: ASUS Xonar DGX
SPEAKER: Cyber Acoustics CA-3602
HEADPHONES: Sennheiser HD 429
MONITOR: ASUS VH232H 23″ 5ms