Featured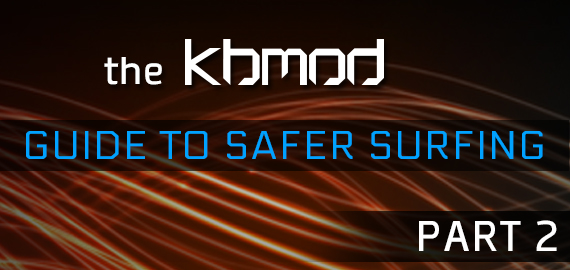 Published on March 21st, 2013 | by seanbutnotheard
6
The KBMOD Guide to Safer Surfing, Part II: Software
Last time, in the first installment of our Safer Surfing series, we looked at a few handy addons that can greatly improve your web browser's security features. In this second installment, we'll dig into a few security-enhancing tools that live outside of your browser. As before, huge shout out to Sagesparten007 for his help with this guide.
Additional Security Tools
Beyond using browser add-ons, you can further enhance your privacy and security by using additional, external programs. Though the more secure you wish to be, the more involved the process becomes. Here are a few options to consider:
Help Us Help You
That's it for part two. As always, we want to hear what you do to keep your information secure. Let us know here in the comments, or jump over to the appropriate section in our forums for a more in-depth conversation.
Next time, we'll take a closer look at some privacy-enhancing habits you can start practising to protect yourself.