Battlestations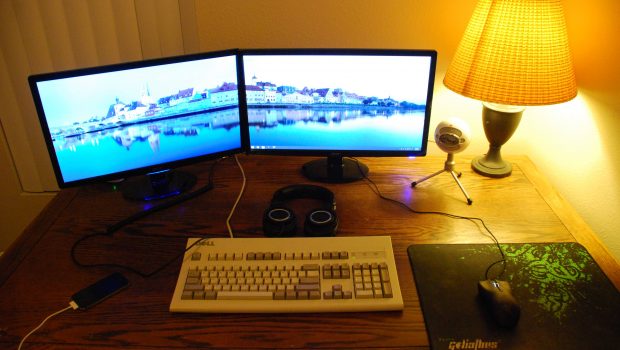 Published on April 19th, 2013 | by KBMOD Community
3
Bro Cave: Ostrich
This week's brocave comes to us from forum newcomer Ostrich. He's rocking a heck of a rig with the Intel 3770k clocked up to 4.2 Ghz. Cooled with what appears to be a small car, or possibly a Noctua NH-D14, an impressive sound card and a an HD6950. It's a very clean and tidy build and we're more than happy to feature in the hall of BroCave legend.
What's up dudes, I've been lurking for a few months but some people in Irc motivated me to clean my desk and make a post. I don't have the most amazing rig with a nice water cooling loop or much of a gaming background but here a recap of my story.
I wasn't allowed to play video games, aside from occasional flash games, until I was about 12. However, the first game my father did allow me to play was CoD 4 which he had bought but never really played. I still fondly remember the night he let me load CoD 4 onto the family laptop which consisted of an i3 with integrated graphics. I played through half of the campaign in a single sitting at a really choppy frame rate and loved it. After playing CoD 4 on a laptop for a while I started to tinker with pre-built computers and was given a 7800Gt by a friend which made me want to build a computer from scratch.
The next year I was able built my first rig with a 955BE and a 5770. From that build I upgraded to 6950s and bought some used monitors to run Eyefinity for a while. However now I sit with my current rig saving the money from my job to purchase a new card at the end of this year.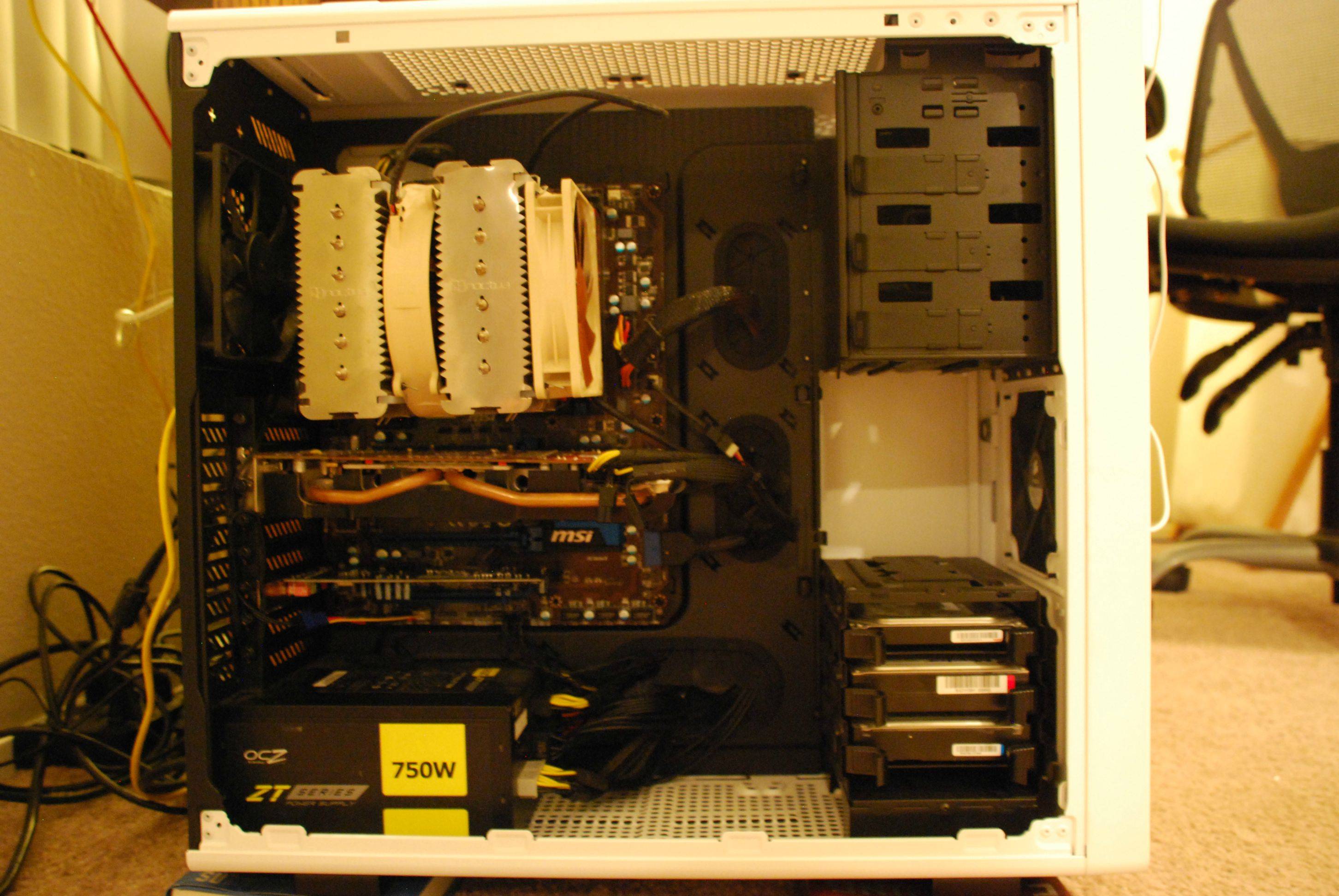 RIG:
CPU: Intel i7 3770k @4.2Ghz
CPU Cooler: Noctua NH-D14
MOBO: MSI z77A-G45
RAM: G.SKill Ripjaws 8GB DDR3-1600
GPU: PowerColor Radeon HD 6950
PSU: OCZ 750 Watt Fully Modular
Sound Card: Asus Xonar DGX
Case: Corsair Vengence C70
Peripherals:
Headphones: Audio Technica ATH-M50s
Keyboard: Dell AT101W Black Alps Switches
Mouse: Razer Lchesis
Mic: Blue Snowball Ice
Monitors: 2x Acer 23″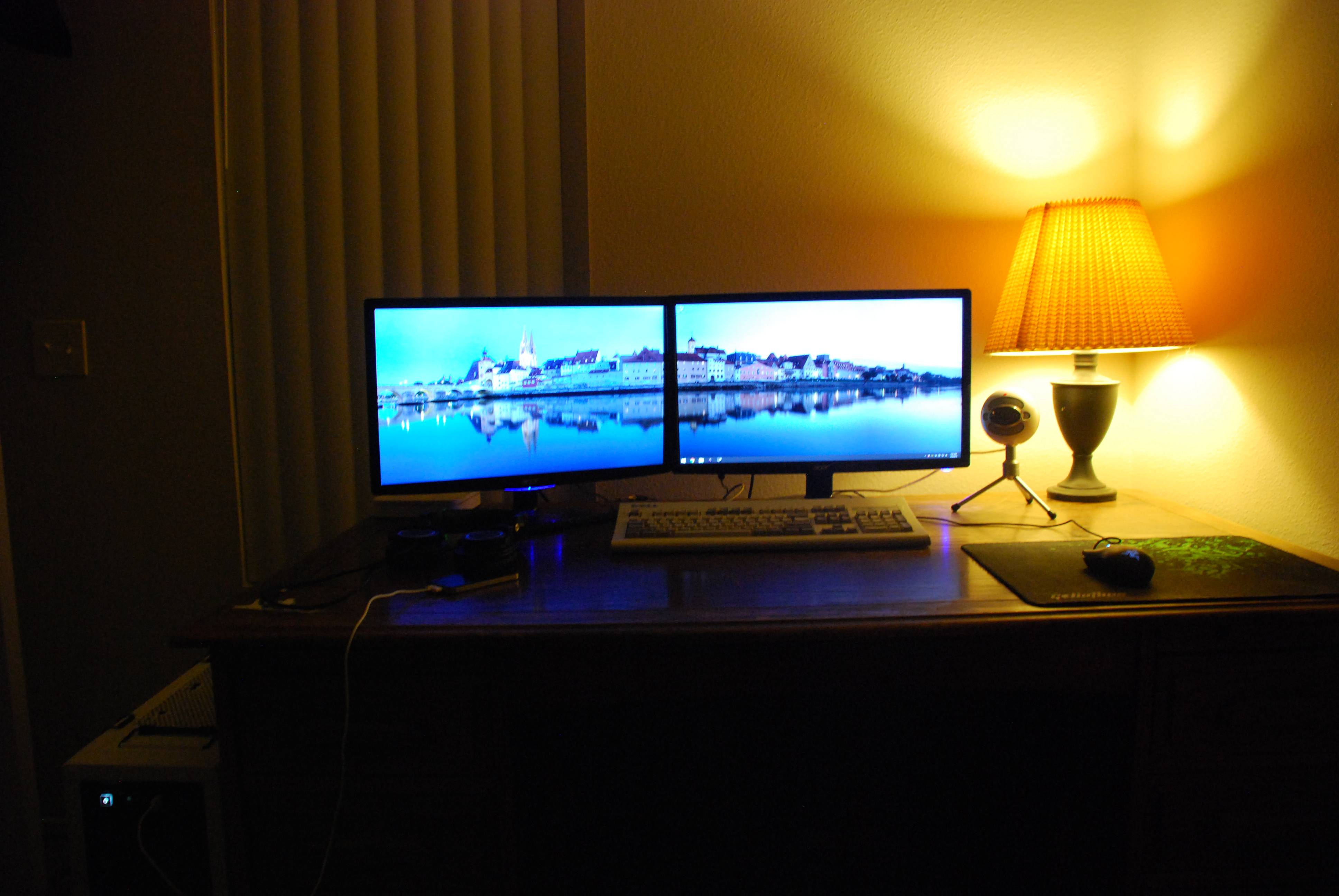 If you want to have your cave featured, be sure to post it in our forums!