Battlestations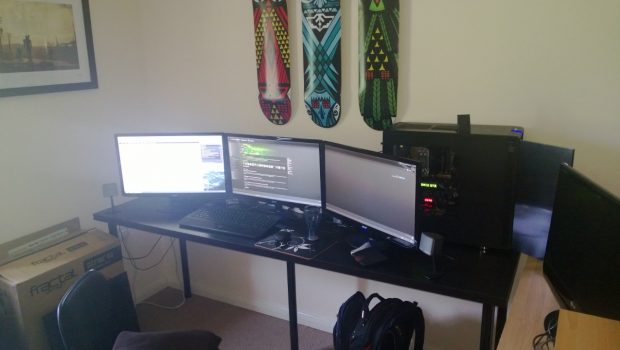 Published on July 19th, 2013 | by KBMOD Community
4
Bro Cave: Soggymail
This week's Bro Cave comes to us from forum member Soggymail and is our very first Haswell cave to appear on the front page. For a first time builder, Soggy decided to go god tier with a 4770K and a GTX 780. He was not messing around putting it all together in the community favorite Fractal Define R4 case and adding a triple monitor setup that makes even me a tad jealous. It's a beast of a rig and one we proudly feature here in the hall of Bro Cave legend.
Background
Hey guys, I'm Soggymail. A long time lurker and thought that since I have upgraded from laptop to desktop I should make an appearance.
My first taste of gaming was back in the days of Sega and more importantly sonic.. Later came the joy that was Playstation, the PSOne.. then eventually PS2 and SSX Tricky! This then lead to Xbox and Halo. Some time down the line i bought Halo 3 and played it on my uncles Xbox 360, fast forward a Christmas or two and that was the start of my achievement whoring. Enter a few years of COD playing with Georgeybeats and the [DrLV] clan.
And then suddenly Steam. There is no greater cure for achievement whoring then the sweet taste of Steam sales. It started with DayZ, on a Packard Bell, i5 integrated graphics laptop.. this lead to the purchase of my Sony Vaio, i7, 2GB dedicated AMD graphics, 16 GB RAM, and 512 OCZ Vertex 4, 10 months ago.
Which is fine if playing games on medium is your thing, but not enough for the incredible PC Master Race.
Which is where we are now..
After the release of Haswell I priced up a build, and accidentally ordered it.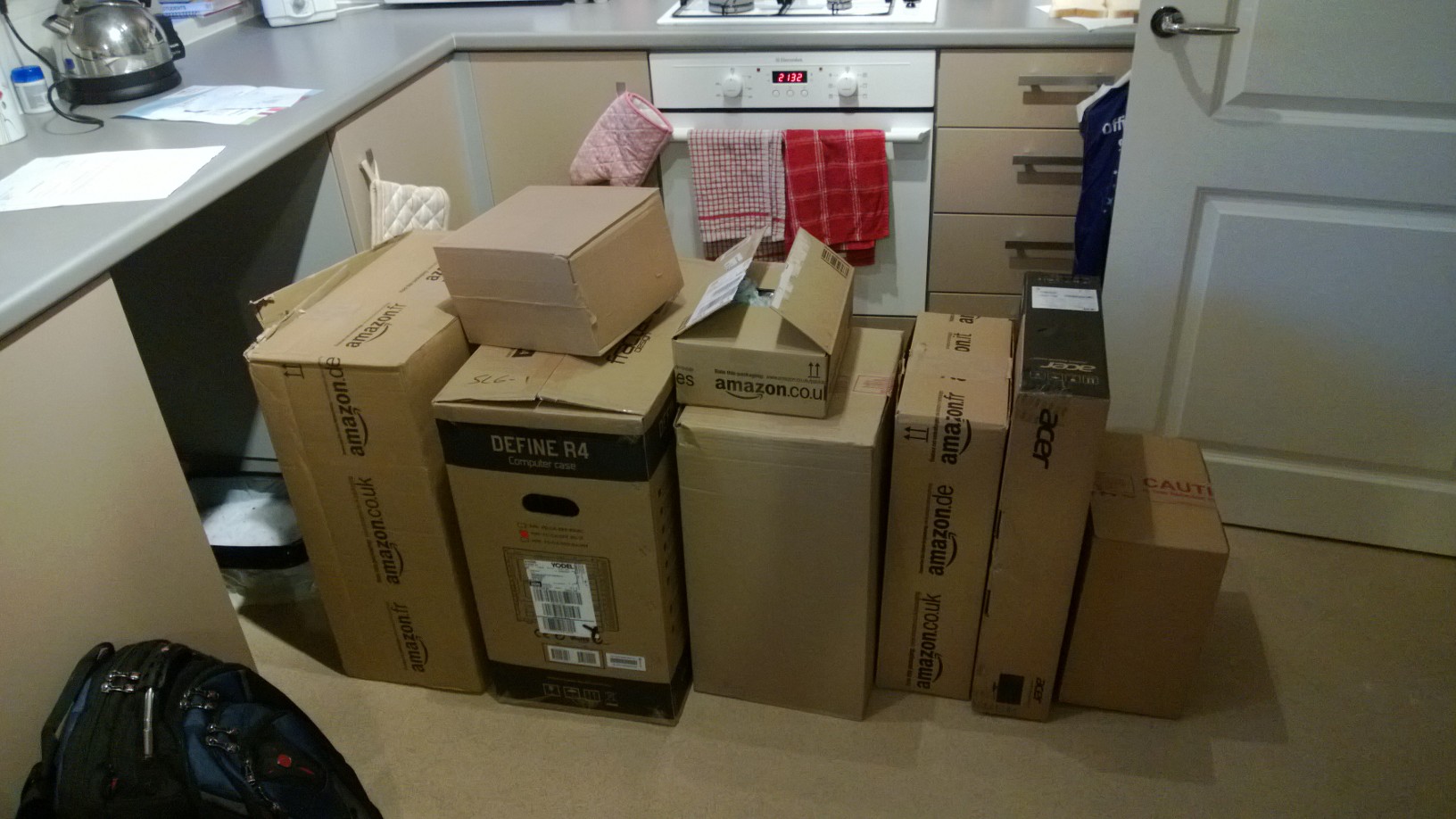 Im pretty sure the postman hated me by the friday. but these boxes translate to:
The Specs
CPU: Intel 4770k Currently at stock
CPU Cooler: Hyper 212 EVO (soon to be replaced by a H100 thank you OCUK)
Motherboard: Asus Z87-DELUXE ATX.
RAM: Corsair Vengeance 16GB @ 2133.
PSU: OCZ ZX 850W 80 PLUS Gold.
GPU: Asus GeForce GTX 780.
HDD: Seagate 3Tb.
SSD: Samsung 840 Pro Series 256GB.
Case: Fractal Design Define R4.
Monitor: 3x Acer S242HLbid