Battlestations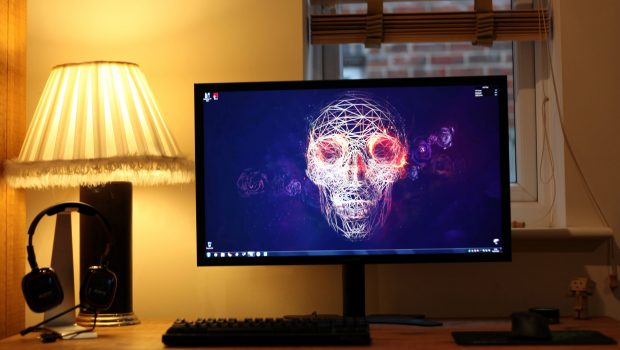 Published on October 18th, 2013 | by KBMOD Community
4
Bro Cave: AlexLeeDee
This week's BroCave comes to us from forum & community member AlexLeeDee. His setup is proof that a minimalistic setup can be gorgeous and functional. Not to mention the fact his build is clean and sexy with Corsair closed loop liquid CPU cooler.
Intro
I'm Aloxford. Back in my early teens, I was super into CS 1.6, Quake, a ton of RPG's, and a couple of miscellaneous MMO's I won't even mention. This was on my parent's Dell (represent), bought for typing up letters and accounts programs, and I hogged that machine. This went on until the release of the Xbox 360, when I was presented with one to get me away from their computer.
Played that for a couple years (CoD4 consol), in which time I met a couple of the good friends I play with now… Every cloud, right?
So, a couple years ago the KBMOD community as well as a couple friends were enticing me back into PC gaming. I made a budget build (£400), and have slowly added and evolved it. Though I'm still nowhere near done, the current build will play mostly anything, and I'm far happier being involved in the PC gaming community once more.
The Specs
CPU: Intel i5-2500K @ 3.80GHz with a Corsair H80
RAM: 8GB Kingston RAM
Video: ASUS GTX 670
SSD: 120GB Samsung SSD
HDD: 2TB Samsung HDD
Case: Fractal Design R3
Monitor: Hazro 10-bit 27″ LED Monitor
Keyboard: Filco Majestouch Tenkeyless
Mouse: Logitech G700
Headphones: Astro A30's
Speakers: Bose Companion 3
There's a few little amends I'd like to make, but the rig will be getting a complete overhaul around Star Citizen release, so anything before that will be small.
Want to have your setup featured on KBMOD.com? Head over to our forums and submit your build, your story, and pictures of your rig for a chance to grace our front page!