Hardware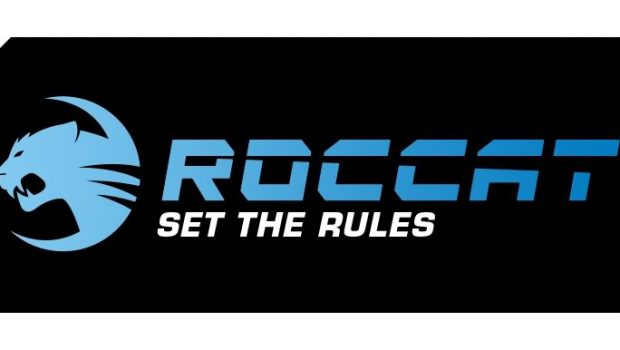 Published on October 2nd, 2014 | by Nick Tidwell
2
Review: Roccat Ryos MK Pro Mechanical Keyboard
Roccat is a company that was completely unknown to me until recently.  They have been in the peripheral business for a while, but only made their way to the US in the last couple of years.  They make mice, keyboards and headsets for gamers but the device we will talk about today is the Roccat Ryos MK Pro mechanical gaming keyboard.  It comes in any flavor of Cherry (switches) you'd like, so let's check it out!
Design
The keyboard is very aesthetically pleasing, coming with led lighting for all keys, and a very aggressive, angular design.  The device feels tough, with a solid build and braided cables.  The Ryos is a full sized keyboard, rocking a full ten-key number pad, and a sizable, but not overly large wrist rest. Most of the board is a matte black plastic that is very forgiving when it comes to fingerprints. All key caps are laser etched, so the numbers, letters, and symbols aren't going to be rubbing off any time soon, no matter how hard you game. The layout is pretty basic, with macro keys off to the left of the main board, and profile-switch buttons below.
The blue LED's can be set to many brightness levels, and there are tons of animations and crazy lighting effects you can set up, as well, making this keyboard just as unique as you want it to be. I personally have it set up in such a way that all the keys are lit, but when I press a key, the LED turns off for that key for two seconds. Not sure how useful this is, but it is fun to watch!
Hardware Features
I don't even know where to start when it comes to features, but I suppose the support for thousands of macros is as good a place as any. The Keyboard has two 32bit processors on board, and one of those is dedicated to handling long, precise macros effectively. There are eight total dedicated macro buttons, five to the left of the QWERTY key area, and three below the space bar.  These three below the space bar are recommended to be used as profile switch keys. The keyboard also sacrifices the caps-lock key for a much more useful key called the easy-shift[+] button. This key acts like shift, only instead of changing the case of letters, it changes the function of the keys, essentially making every key a dedicated macro button. This is taken even further when you take into account the five profiles you can set up, each with their own custom macros.
There are also other useful things like usb, mic, and headphone pass-through(pictured above), a way to disable the windows key, n-key rollover, and anything else you could possibly want in a keyboard.
Software Features
Aside from all of the physical features, Roccat has an entire software suite for their products. Roccat Talk, for example, is a program that allows Roccat peripherals to "talk" to each other. One specific use for this would be so you can set up every key on a Roccat mouse to do two separate functions, depending on whether or not you are pressing the easy-shift[+] button. The driver software also has some gimmicky achievement and stats tracker that tracks the number of times you use certain functions of the keyboard. My most recent achievement was pressing one of the WASD keys 1 million times. I am not sure what all you can earn achievements for, but the notification is a bit startling.
There is also a free program called Roccat Power-Grid. This is a pretty amazing piece of software, since it allows you to use your smart phone as not only a peripheral, but also as a way to easily control many settings on your pc. I personally use the sound grid because it lets you control the volumes of all of your sound outputs and inputs separately, essentially giving you a free external mixer. You can download Power Grid for free here.
Performance
So, what does all of this mean for game play? It has a 1000 hz poll rate, allowing a 1ms response time on key presses. You definitely wont be losing a frag due to input lag. The Cherry switches are very accurate, and your input will not be missed, even if you have to press ten or fifteen keys at once. I assume this is really good for mobas or something, but I wouldn't know since I don't play terrible games.  The fact is, I have 100% faith that when I tell my keyboard to do something, it will do it quickly and precisely. That is really all you can ask for.
Pricing
The does come with quite a hefty price tag, at $170.  This also puts it squarely in the same market as the beautiful RGB edition of the Corsair K70, meaning some lofty (and trendy) competition. Whether or not it is worth it is up to you. If you want an extremely versatile keyboard that will do anything you could possibly think of, all while looking incredible, then this is definitely for you. If you want something cheaper, then there are other options. The normal Corsair K70 ($130), which we reviewed, is a great keyboard, despite not being as full-featured.
Pros
Very rigid and solid build
Tons of customization options
Cherry switches are very accurate and responsive
1ms response time for almost zero input lag
n-key rollover, so every key you press will be registered in the order in which they are pressed
Supports up to 5 profiles, each with their own macros
Comes with software that is useful for many things other than typing
Cons
Expensive
You cannot change the color of the LED's
The keyboard is very large, so it might not work for a small desk
Wrist rest is not detachable
Conclusion
The Roccat Ryos MK Pro is a fantastic keyboard. It is incredibly well built and has more features than you probably need.  It also packs some incredible software.  I couldn't be any happier with the Ryos, and I can honestly say I will never go back to a membrane, or even a minimalist mechanical keyboard.  Overall, I highly recommended this if you don't care for the RGB lights of the Corsair K70 and you have the money to throw at a keyboard in this price range.
Pictures shown above were taken from Roccat's press images for the Roccat Ryos MK Pro, and can be found here.
Follow Nick on Twitch, Twitter