Hardware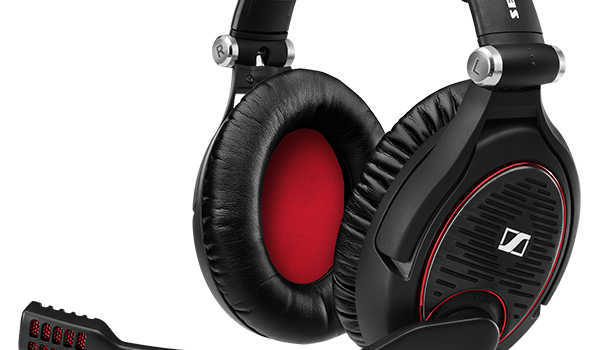 Published on January 14th, 2015 | by Dan
5
Review: Sennheiser G4ME ZERO Gaming Headset
This is a community post written by PinkStahli.  If you want to get involved in shaping content on KBMOD, post on the forums or email [email protected] with article ideas.
Sennheiser has a reputation for making fantastic audiophile grade equipment in a variety of sectors. The HD800s are known to be the best sounding headphones money can buy, the HD6-8 DJs are fantastic DJ headphones and the PC360 G4MEs were among the greatest in gaming headsets in their time.
Sennheiser has just released their newest foray into purpose built gaming headsets, the G4ME ONE and the G4ME ZERO.  For this review, we will be taking a look at the ZERO.  These cans feature a sealed soft leather earpad with an open ear design.  The G4ME ZERO retails for $279.95 and is available in black or white with red accents.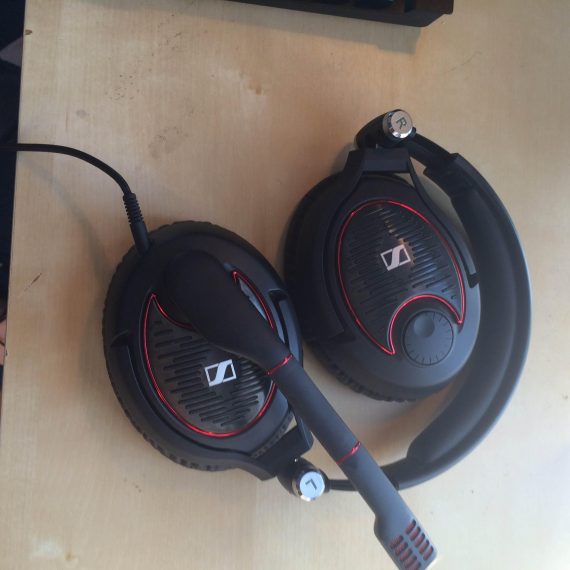 As of January 10, 2015 I have used the Sennheiser G4ME ZEROs as my daily drivers for two weeks, listening to music, playing single and multiplayer games with voice comms and just about everything else I do on both my desktop and laptops. The G4ME ZERO boasts a premium price, but do its qualities stack up?
Build Quality, Design and Comfort
The headset ships in a hard zip-up carrying case, making it perfect for gamers who want to travel with their headset. The headphones are very slim, and generally minimalistic in their design approach. Build quality feels extremely solid and I have no doubt that the metal hinges will provide plenty of strength and resilience over time. My personal color choice was black, with all models coming with red accents around the ear cups and on the microphone. The G4ME ZERO fits comfortably over the head, using an adjustable headband. The ear pads can be tilted up to ninety degrees to fit the user's head comfortably.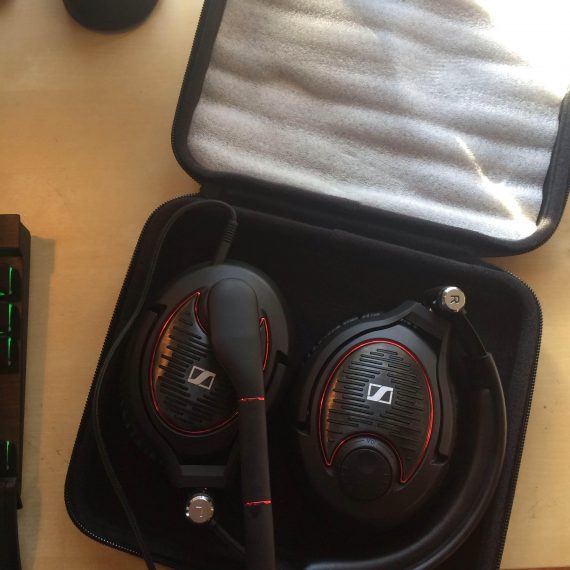 The headset comes with a 3.5mm headset and mic adapters, with plenty of wire length to make it usable in real world situations.  However, it is not overly long as some headsets can be. Neither the G4ME ZERO nor ONE are available in wireless versions, so if you intend to use these for communication on a laptop or tablet with no 3.5mm mic jack out of the box, you will be sadly out of luck.
The soft leather ear pads fit very comfortably over the ears, and create a very effective seal. Through continuous use over many long gaming and Skype sessions, the G4ME ZERO's comfort level persevered where no other headset I have used has. This is due to a combination of plentiful padding where it counts and a very light weight of just 312g. The G4ME ZERO does an amazing job at canceling noise in the background when it counts most; it allowed all audio to come through even with the most loud and obnoxious noises happening in my vicinity. In addition, sound does not escape the headset at all.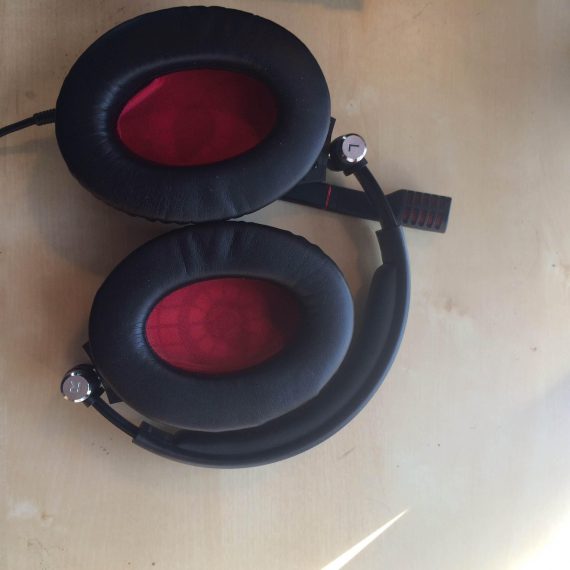 A final note on the design of the G4ME ZERO. There are many gaming headsets on the market, for many different people. Some like the look of a SteelSeries Siberia, some like the look of a Kraken Chroma and some like the DT770s. However, I personally find all of the above to be a bit too silly looking and over the top. Gamer bling is something that I feel plagues the PC gaming market, and the Sennheiser G4ME series is a nice step back to simplicity.
Microphone and Volume control:
The included (and attached) microphone is thick and attached by a very bendable rubber piece with is sturdy and durable. When the microphone is tilted upwards, an audible click can be heard to signify that the mic is off and not receiving audio any longer.
As far as quality, the microphone is truly quite impressive for an integrated mic. With proper tweaking, audio is clear and I have not experienced any blow outs currently. I would still suggest an external microphone for prolonged use.
Audio Quality
As previously mentioned, Sennheiser has built quite the reputation for themselves in the high quality audio quality space. The G4ME ZERO's live up to the Sennheiser name, and then some. Audio is crystal clear when gaming, explosions in Battlefield 4: Last Stand are vibrant and defined. Blacklight: Retribution and Warframe's wide range of audio sound rich and clear. Listening to music on the G4ME ZERO is also perfectly enjoyable. While monitor and audiophile headphones sounds less biased, the G4ME ZERO's sound very good for everyday music listening. Bass in plenty punchy, however, it is by no means face melting. Those looking for headphones exclusively for music should look elsewhere. It is also worth noting that if you listen to classical or generally softer music, you need not look to the G4ME headsets as they are not well suited to it.
A quick note about driving this headset. These headsets essentially require an amplifier of some form. Both computers I tested did, so it was no issue, however, these cannot be driven by an iPhone/mobile phone or really any un-amplified device. The G4ME ZERO has 150ohm impedance, so there is quite a bit of driver resistance. Most people will not notice this in gaming, however, the difference in music listening on an amplified source is obvious.
Games Tested (*notates something I played only for the purpose of audio testing)
Deus Ex Human Revolution *
Metal Gear Solid: Ground Zeroes *
Warframe
Blacklight: Retribution
F.E.A.R. *
DayZ *
Dirty Bomb
Music Listened (all MP3 320 or ALAC unless * notating Spotify):
Blue Stahli – ULTRAnumb and Enemy
Monstercat – Horizon Mix*
Celldweller – End Of An Empire and Heart On
Asking Alexandria – Moving On and The Death of Me
Starset – Let It Die and Carnivore
A wide variety of Top 40 tracks for reference.
My Setup:
Asus G750JH laptop – 3.5mm audio jack
My PC – Through an Astro Gaming Mixamp
Overall, this is a fantastic gaming headset; worth the expensive price it if you are a gamer looking for a minimalistic look coupled with enthusiast headset features, comfort and fantastic sound.