News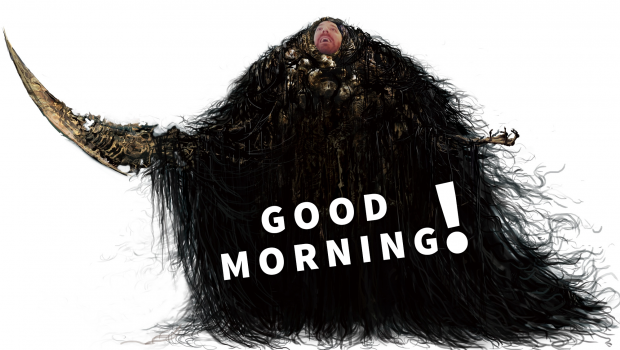 Published on April 16th, 2015 | by Dan
4
Good morning! Bob deleted the KBMOD YouTube channel.
Good morning.  Don't worry! We did manage to get the YouTube channel back. Silly Bob, deleting years of work and causing me to have multiple heart attacks.  Now, let's talk about video games.
Deus Ex: mankind Divided can be 100% stealthed:  Did you hate the boss fights in Human Revolution?  We all did.  They nearly ruined what was an incredible game.  No need to worry in the upcoming sequel, Mankind Divided, you can even stealth past bosses!
We're gonna go back in tiiiiiime: I couldn't find a nice YouTube link to the classic SNL skit that line is from, but whatever.  This particular time travel has to do with World of Warcraft.  Did you want to go back and do old dungeons, but have them present a challenge, even at max level?  Well, wait no more!  Timewalking is coming to WoW.
The wait is over: Project CARS has a real, actual release date.  Until they delay it again.
Star Wars Battlefront is nearly a thing:  Today is the big reveal for the highly anticipated Battlefield 4-but-in-Star-Wars title.  For now, look at this stormtrooper!
Kill all the floors:  I love Killing Floor 2.  Sadly, the beta ended today, but everyone will get a chance to buy it on Tuesday, April 21.  Tripwire detailed the pricing and contents of the game, including a Digital Deluxe edition, which i just may spring for.  Dat soundtrack, mmmm!
More GTA V stuff:  Learn how to make custom radio stations with your own music and get all your Twitch VODs muted.  Also, OCULUS RIFT MOD OH MY GOD!
Be afraid.  Be very afraid: Frictional's new space/horror/NOPE game Soma is entering beta soon.  Celebrate with some horrific screenshots of places where you will likely die.
Feelin' secure:  In a long overdue move, Steam is finally looking into a mobile authenticator.
The best game ever: RPS is doing a look back at Deus Ex.  The writer is debating his own claim to it being the best game ever.  Part 2 is out today and this is an interesting study of nostalgia and how games age.  Check it out!
As for KBMOD, join Fedzski for some GTA V heists on the KBMOD twitch channel tonight.  As always check the schedule for upcoming streams.  Good talk.  See ya out there!