News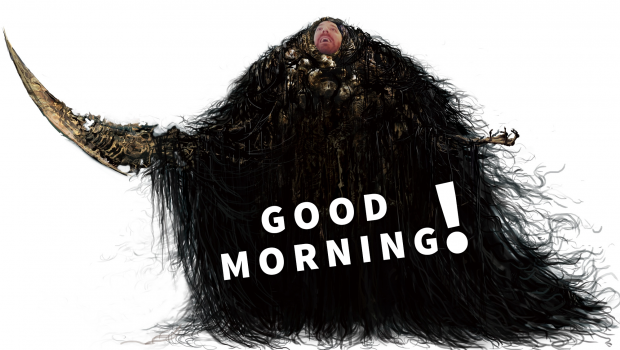 Published on April 21st, 2015 | by Dan
2
Good morning! Mortal Kombat X is a hot mess.
Good morning, folks.  I played Mortal Kombat X last night and for all the good (and there is a lot of it) there is a lot of bad.  Convoluted menus, incorrect button prompts, horrific cutscenes in what seemed to be 480p and the worst install process ever were balanced out with an AMAZING Krypt mode, fun and responsive fighting, easy to use combo systems, a great tutorial and awesome graphics.
But forget all that because TODAY is KILLING FLOOR 2 day! Praise.
Keyboards.  Keyboards everywhere: We reviewed another keyboard for you.  Don't say we never helped you pick one out since we have reviewed five of them now.
I miss Alan Wake: One of my first live playthroughs of a game ever was Alan Wake.  It still holds a fondness in my heart, despite clunky and forced combat.  The atmosphere and writing were just too good!  And now you can see a prototype for Alan Wake 2…that was thrown out.  Super sad that we may never get an actual proper sequel.
Kill them Zeds more betterer: Killing Floor 2 launches in early access today and it is well worth your money already.  PC Gamer has put out this handy lil' zed killing guide for you.  Check it out and get better at murdering horrible medical experiments gone wrong!
Max is perturbed: Mad Max is looking like a pretty great game so far.  With the insane minds behind Just Cause making it, how could it not be?  Check out some very apocalyptic screenshots of the game.  They include punching of bad dudes and cars!
 We could be heroes:  Correction – we CAN be Heroes.  Specifically, Heroes of the Storm, and we can do so on June 2nd.  That is when Heroes of the Storm goes into full release if you hadn't put that together yet.
Leakin' some mass: Mass Effect 4 has supposedly leaked.  I think it goes without saying that by clicking this link you risk spoilers.  So be careful.
GTA V is riding high:  PC Gamer has released their review of the game and as you might expect, it is really good.
HAS NOSTALGIA GONE TOO FAR: Fuller House is a thing.  And a bunch of the original cast are going to be on it.  I didn't even know Dave Coulier was still alive.
If you want more content, the podcast will post today at noon ET right here on KBMOD.  As far as live shows, we will be doing a launch stream tonight for the superb Killing Floor 2 around 9 PM ET on Twitch!