News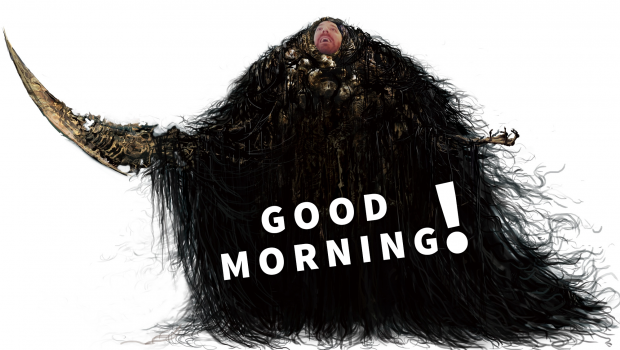 Published on May 6th, 2015 | by Dan
3
Good morning! I'm dripping with The Old Blood.
Good morning.  Thew new Wolfenstein stand-alone The Old Blood IS SO GOOD.  Definitely grab that for $20, dudes.  GO.  After you purchase it, come right back here and check out all these news links.
KDZEN Returns:  If you missed episode 188 of our podcast, you definitely need to be watching/listening to it now.  One of the best episodes ever.
Mortal failure: The roller coaster that is MKX on PC continued yesterday as a 15gb patch hit PC…and promptly deleted some save files.  The patch has since been pulled.  "Games that work" is optional these days.
Walking the thin rail:  Mirror's Edge 2 will be running at you in early 2016.  Please don't screw this up, EA.  You can check out more of the EA roadmap in this post on Eurogamer.
Good riddance: I know publicity is exactly what this game creator probably wanted, but I had to highlight a case of Valve doing the right thing.  A severely homophobic/transphobic game has been mercifully removed from Greenlight.  You can read the bizarre developer response in the link above.
Tony Hawkin it: Tony Hawk 5 has been revealed and it looks OK.  It seems to be standard THPS stuff, and in keeping with that, it won't be come to PC right away.  We can only hope this sells well and makes a market for SKATE 4.
Witchin' Batman: NVIDIA stepping up it's game this month, making it a great time to buy a GPU.  Now you can get a copy of The Witcher 3 AND Arkham Knight with the purchase of a 970 or 980.  A 960 will get you just Witcher 3.
Before you buy: Project CARS comes out tomorrow and it is looking like the hardcore racing game we've wanted on PC.  Read PCGamer's review and evaluate if this is the type of game for you.  I know I'll be playing!
A galaxy to explore: We now have a DRM free Steam competitor worth talking about. GOG Galaxy released in open beta yesterday.  It is completely optional to use with GOG games, but might be preferable to their web interface for a lot of people.  Let me know in the comments if you try it!
Never, ever discount the complete insanity of modders.  Dear god.
That is it for this morning!  Definitely go check out the podcast linked above.  We'll have a Trine 3 First Look for you later today and of course join the forums or IRC chat!  Good talk.  See ya out there.