News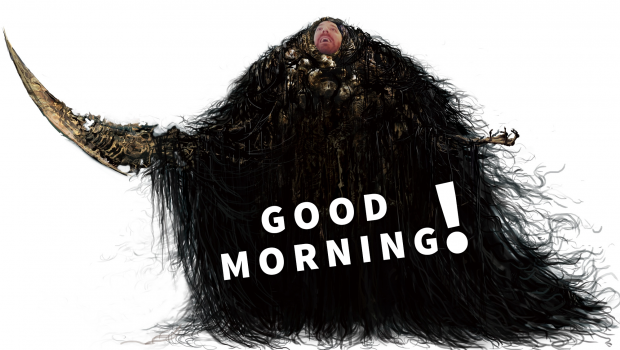 Published on June 22nd, 2015 | by Dan
1
Good morning! I hunted down some news…
Good morning.  There wasn't much from the weekend for news, mainly because E3 is over, but there is some interesting tidbits out there.
Check it out:
That's a lot of Shenmoola: Yu Suzuki says he needs about 10 million to make a truly open world Shenmue 3.  This is presented as a Kickstarter goal, which is odd, given that we know he's also getting some outside money.  On the other hand, Shenmue's budget was 47 million.  That is truly insane.  We'll have to see what happens with Shenmue 3.  It might be a nightmare instead of a dream come true.
AMD trying to split: Rumor has it that AMD is possibly trying to split its GPU division off from the main business in an effort to remain functional.  AMD has denied it, but as always with AMD, anything weird and wacky is possible.
System admins hate him: Want to know how to get Windows 10 for free, beside just having Windows 7 or 8 installed?  Here is a handy guide from MaximumPC.  Microsoft announced that anyone using the technical preview will be getting the free upgrade as well.  Got a laptop sitting around with XP, or that's unused? Pop the technical preview on there and grab that free upgrade!
This is not the Harvest Moon you wanted: I'm not saying the freshly announced Harvest Moon for PC is a crap mobile game.  But it sure sounds like it is a crap mobile game.  Wow, that's disappointing.
Batman is sketchy: Arkham Knight comes out Tuesday.  There are no reviews of the PC version available because no PC review codes were released.  This is not a great sign.  Let's hope that this doesn't mean launch day issues for this highly anticipated title.
That's it for today!  The podcast will be out tomorrow.  Enjoy the rest of your Monday.
Good talk.  See ya out there.