News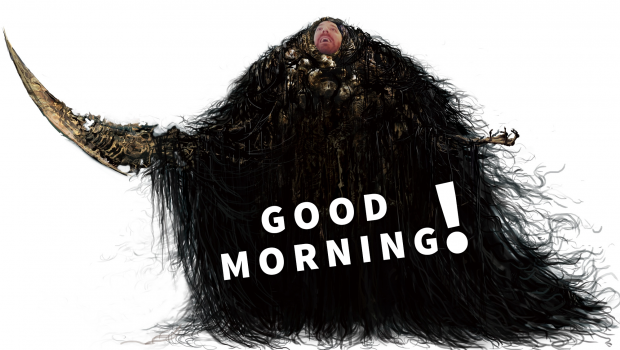 Published on June 18th, 2015 | by Dan
0
Good morning! Wait…what time is it?!?
Good morning.  Hero Siege is a bad game.  By that I mean I love it, but it kept me up until 2 AM.  Oh LAWD does it ever eat time.
Here is some news before I download it at work and get fired:
DOTA 2 again:  DOTA 2 Reborn is live.  This is DOTA 2 in the Source 2 engine, if you weren't following.  You can opt in the beta and once you do, the game will simply prompt you for which version you want to use at that time.
PC Gaming done right:  If you missed the three hour PC gaming conference at E3, we've got you covered with a bunch of trailers and a complete rundown of what happened.
Free the missions: Hitman, the aptly named reboot of the long-standing franchise, will have a bunch of free extra content coming with it.  Free DLC is always welcome and really entices buyers as we've seen with The Witcher 3.
A deeper look at Dark Souls III:  PC Gamer has a preview of the upcoming Dark Souls III.  I am still pretty worried about this game, but this gives some insight on what From Softwware is going for this time around.
Fallout 4 is pretty big:  So big, in fact, its lead producer hasn't even played the whole game.
Tavern Brawl is nuts:  If you haven't checked out the new mode for Hearthstone, it is kind of insane.  Nothing is balanced and the points don't matter, essentially.
The Oculus Touch: Ever since Oculus showed off their upcoming retail hardware, I've been kind of baffled by the controller.  PC Gamer tries to demystify the Touch for regular people, like you and me.
That is it for today!  E3 wraps up today, but if you missed something, our content is all here for you.
Good talk.  See ya out there.