Reviews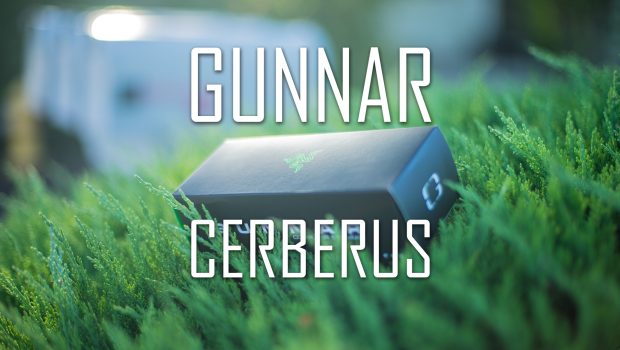 Published on August 6th, 2015 | by hutchison15
5
Review – GUNNAR Cerberus
Gamers spend a lot of time at their computers and invest money into making sure that their comfort is at its maximum. Wrist rests, expensive gaming chairs, ergonomic keyboards, adjustable tables; people will go to great lengths to make sure everything is right, but often overlook one key thing – their eyes. People like myself often work and play in front of a monitor for hours on end and put our eyes to heavy strain. Previously, I've never been a proponent for eyewear when in front of a computer, but the crew at GUNNAR had crafted something that caught my attention.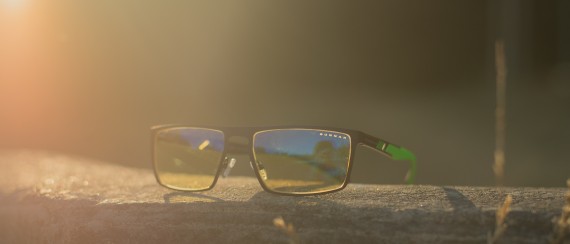 GUNNARs are everywhere in the gaming scene. Pro-gaming athletes, popular Twitch streamers, and LAN attendees have been wearing them for as long as I can remember but I've never been particularly intrigued enough to get a pair. Recently. though, GUNNAR released their new collaboration with Razer and I was immediately interested. The frames look stunning, sharp, and doesn't leave you second guessing whether or not Razer had a hand in designing these.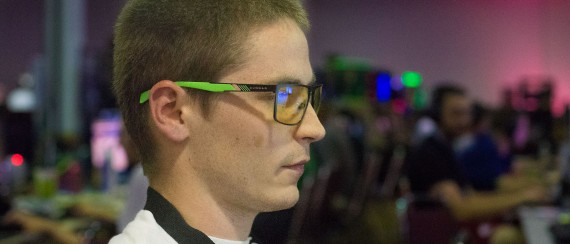 I was lucky enough to get my hands on a pair of the GUNNAR Cerberus, the larger set produced out of the collaboration. Getting it out of the packaging was an experience of its own. Just like other Razer products, the box is in this striking matte black with a logo on the front and the inside was their famous green. Open it up and the box is divided in two; one half with the warranty, user guide. and other information, and the other half containing the glasses in a bag. The carrying bag was stretchable and soft but sturdy enough that it felt like it was safe enough that you could pack your GUNNARs around in. Everything on the bag is blacked out, including the logos, and it looks relatively sleek.
I wasn't sure what to expect when I put the Cerberus on but the frames pleasantly surprised me. The aluminum feels premium and quite sturdy. The rims are wide enough that they fit on my head right and don't make my head look larger than it already is. Slipping them on was relatively easy. I didn't feel like I was stretching the temples out too much and getting them comfortably behind my headset wasn't a problem. The temple arms and tips are the classic Razer-green and really accentuate the frame. GUNNAR claims that these green rubber tops "merge ergonomics and durability in one frame for an ideal fit" and as far as I could tell, they weren't far off.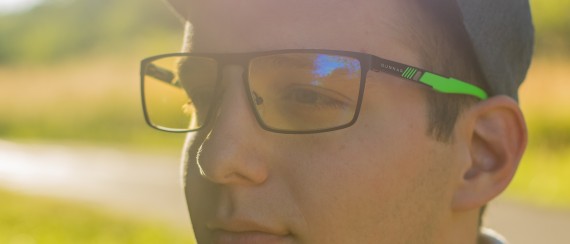 Wearing these daily I cannot get over how comfortable they are. I've had extended gaming sessions back at home and at LAN parties and I didn't have a single problem with my eyes or felt like I needed to take them off. It's almost a problem as when I get up to get water or need to run a quick errand I sometimes forget they're even on because my eyes adjusted so well.
I've been trying to use the Cerberus for a solid couple weeks to try to get used to them, but I still have a hard time just simply putting on a pair of glasses. It's nothing against GUNNAR, but I have never had to wear glasses in my life so trying to adjust to wearing these every time I got on the computer was rough. It is like a watch; an accessory that isn't really necessary but when you remember to put it on, you're glad you did.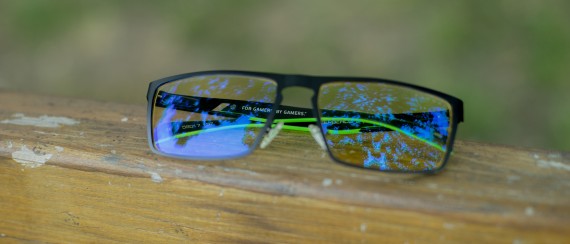 In the end, GUNNAR has changed my mind about wearing eyewear in front of the computer. With the exceptional design from Razer's team and the great functionality of the Cerberus, GUNNAR has gained another fan. I like the look, feel, and the way the Cerberus perform and couldn't recommend them enough to others curious to try out a pair.
If you're interested in buying a pair of GUNNARs and trying out some on your own, you can support KBMOD and get free shipping on orders over $99 if you order through here.
Summary: One of GUNNAR's best looking products yet.