News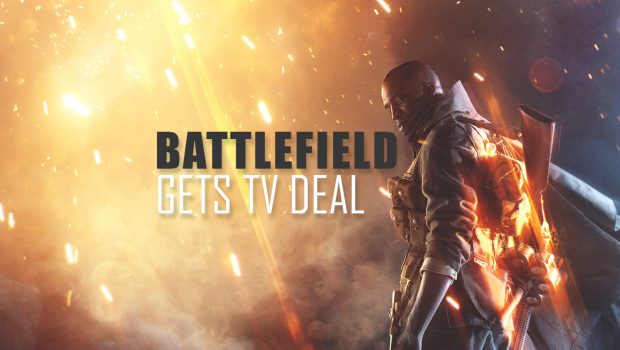 Published on July 11th, 2016 | by hutchison15
0
Battlefield on TV?!
Rights to DICE's Battlefield has been optioned to Paramount Television and Anonymous Content, with Michael Sugar and Ashley Zalta as executive producers.
Battlefield is getting the TV treatment! Working with Paramount and Anonymous Content, we can expect to see one of our most beloved game franchises hit the tubes. For those that don't know, Anonymous Content is production company that have been critically acclaimed and successful in the box office; they've been a part of movies like "The Revenant," "Babel," "Eternal Sunshine of the Spotless Mind" and shows like "True Detective." Paramount Television funds and develops television programming to a wide array of platforms (Netflix and cable, for instance). Oscar winner Michael Sugar is known for producing movies like "Rendition," "Spotlight," and "The Fifth Estate."
"Paramount TV actively seeks smart content from all sectors that will resonate with audiences and translate to compelling programming," said Amy Powell, President, Paramount TV. "EA's Battlefield has an incredibly dynamic narrative, coupled with a loyal fan base, which will allow us to bring this exciting and unique property to the small screen. We look forward to working with EA and Anonymous Content and thank Michael Sugar for his tenacity in bringing us this exciting project."
Almost nothing was disclosed about the story of the show other then it'll be based on the franchise – I imagine something to drive people to Battlefield 1. Clearly it isn't going to be comedic like Battlefield Friends content coming from Michael Sugar, but that's probably a good thing. For years we've seen Battlefield try to make compelling single-player stories, but it feels as if they've fallen flat ever since Bad Company 2. Maybe with this dedicated programming, we'll see some interesting content to get us to touch the single-player campaign again. You can expect to see the new show across broadcast, premium cable, cable and online platforms.
What do you think of all this? Do you think this is a step in the right direction for the Battlefield franchise? What are some other franchises out there you'd like to see on TV? Let me know in the comments below!