Editorial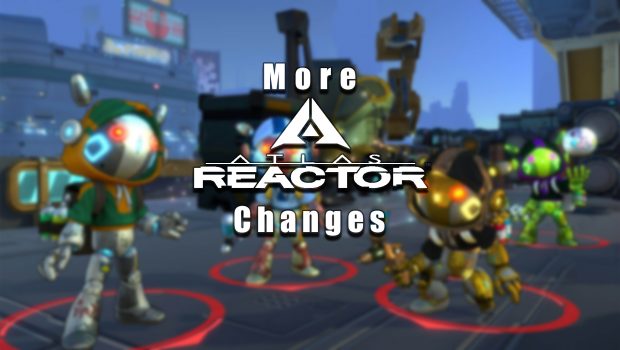 Published on August 2nd, 2016 | by Suros_Six
0
Atlas Reactor Makes Some More Changes
The turn-based MOBA that is Atlas Reactor has gone through quite the journey of changes since I covered it back in April with a First Look. The changes ranged from something as small as adding loot boxes to something as large as how the game would be accessed. Back in May, before their release to Steam Early Access, Trion Worlds announced that Atlas Reactor would no longer be a free-to-play game as they had planned, but instead it would be a buy-to-play title with the upfront cost of 29.99 USD. After this announcement I voiced my concern and displeasure with this decision and decided to wait and see from afar how this game would be affected.
The journey isn't over yet though, as Trion Worlds has announced that Atlas Reactor will now support a "free mode". This mode includes free access to the game allowing players to play the characters or, "Freelancers", on a weekly rotation. Rotations are unique to each player and while playing reward caches can be earned that hold plenty of cosmetics items. However, there is a limit to how many caches can be opened, and it looks like players won't be able to buy characters they want unless they want to purchase the full game at the same price of 29.99. Other restrictions for "free mode" include the lack of the choice to play custom or ranked games. All of these restrictions are removed upon purchase of Atlas Reactor.
To me this seems like an expected change and a somewhat desperate attempt to get some more players involved. Since their release on Steam, Atlas Reactor player numbers aren't the greatest with the highest monthly average being about 181 players. Of course, Steam Charts doesn't include the amount of players that use the Trion launcher. It could also be that they decided that announcing all the free weekends/events is a lot of work and that it would just be easier to allow players to always have a free option.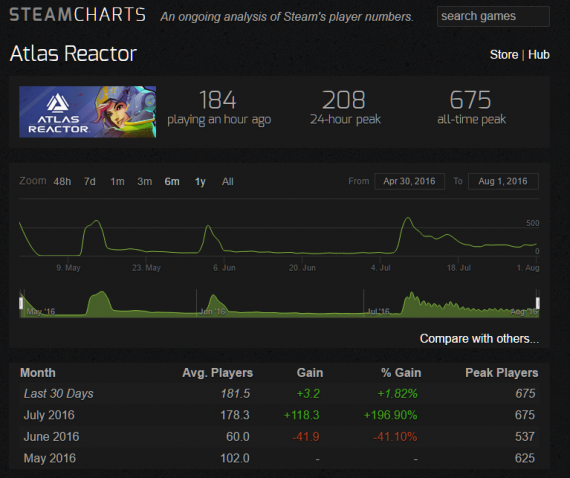 This isn't the only change being made though as it has also been announced that player progression will be changed alongside the release of the new mode. Trion seems to really want to get away from the days of its free-to-play model as it listens to the complaints of players that say that while Atlas Reactor is a buy-to-play game it still feels like a free-to-play game. The store section will be removed completely, and all cosmetics will be gained through their loot box system. Similarly to Blizzard's popular shooter, Overwatch, loot boxes will be gained every time a player gains a level with the amount of levels being infinite. Players can buy more boxes if they wish to, and there is an in-game currency that can be gained from these boxes to purchase things outright instead of depending on luck.
"Free mode" is definitely not much more than a demo with the limited access it gives players, but like a demo, it lets people try things and decide it if it is worth their money. The player progression choice that seems to mirror Overwatch was a good one as it does accomplish what it set out to do and makes the game feel much more like a buy-to-play game. I still think that their free-to-play model should have never been abandoned in the first place, but only time will tell if these changes were the right or wrong ones.