News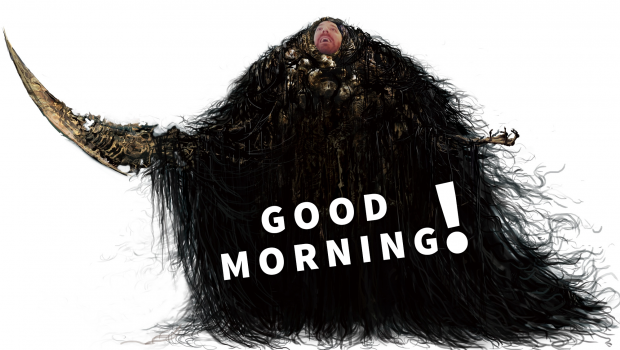 Published on April 15th, 2015 | by Dan
3
Good morning! I beat Bloodborne last night.
Good morning.  Really, nothing else in this post will matter because I beat Bloodborne last night.  I'm still riding that wave of euphoria, but feel free to read ahead anyway.
Maxin', relaxin' and podcastin': KBMOD Podcast 185 hit the interwebs yesterday like the fist of an angry god.  Go listen or watch.
Open your wallets and let EA in: A new Origin Humble Bundle is out and it is real, real nice for less than 5 bucks.
Mortal Kombat X has some scummy DLC: I was supposed to launch stream MKX on KBMOD Twitch, but it was so broken, we just didn't bother.  Oh, but you can spend 25 bucks to have easier fatalities! Cool, great, wonderful!  Triple A!
Turns out lots of people wanted a good SimCity: Cities: Skylines surged past 1 million copies sold this week.  That's a lot of people who finally found the city building game they wanted.  Congrats to Colossal Order and Paradox!
Sailing the Seven Seas of Azeroth: Our raiding group died and I canceled my WoW sub months ago, but even after these tragic events, Blizzard did not stop working on World of Warcraft.  In Patch 6.2, you'll be able build ships!  For real.
Cheap cases for everyone: Computer cases are a hotly debated topic.  Form or function?  Big or small?  Lasers coming out the top or not?  Large investment or just a shell to hold parts?  If you err to the frugal persuasion, MaximumPC has a nice little round up of well built, full featured cheap cases for you.
All the pixels, ever:  Project CARS is coming out…maybe…sometime.  OK, I hope it is coming out in mid-May or so.  As a sign release is coming soon, the developers have released system specs and revealed that the game will support 12k resolution.  That is a lot of resolutions.  So many, in fact, that 12k displays do not exist yet.  Worry not though, if you have three 4k monitors, you can play Project CARS in surround!
Mod, mod against the Dying Light: Dying Light now has functional developer tools.  They were released on Steam yesterday and will allow fully custom content creation for the game.  You can create custom campaign content, mini-games, death mazes and more.
Net Neutrality: The big telecoms have done the inevitable and sued against the FCC's new Net Neutrality laws.  This was fully expected but still stings for supporters of the new laws.  No matter which side you are on, this should be interesting to watch and an important case for the future of the internet.