News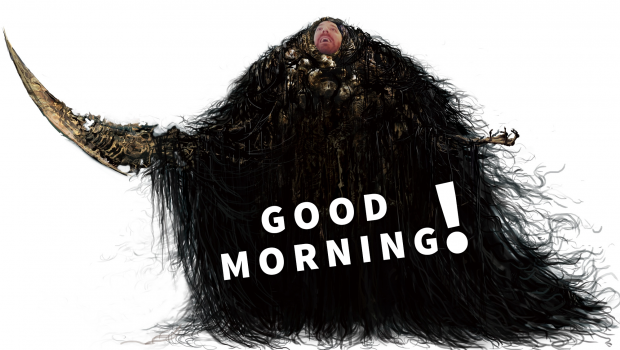 Published on May 11th, 2015 | by Dan
2
Good morning! Deep bathroom thoughts.
Good morning.  Last night we got this as a question: "what is your favorite way to use the bathroom?"  That is so many levels being played with.  Whoa.  While you think about that, here are some video game related tidbits.
Elite appeasement:  Appeasing your users can be a thin line, but this was definitely a good move from the Elite: Dangerous developers.  All existing owners of the game will get Steam keys.  This was very much up in the air after the recent move to Steam.  Good on them for rectifying this situation.
A smaller payday: Payday 2 and all DLC will now be cheaper.  Forever.
Crusading through the storm: Diablo III's Crusader will be joining the cast of Hoeroes of the Storm, along with many other heroes.  Blizzard makes no fuss about these reveals and kinda just throws them out there. "Screw it, here is some content, dudes."
Towering, falling, expanding: Towerfall's Dark World expansion hits tomorrow.  It adds a bunch of new content to this couch stream favorite, including a playable Anita Sarkeesian.  Very excited for our couch stream on Saturday.  Don't miss it!
You are blessed, now go forth and mod: Rockstar gave their blessing to all single player mods for GTA V last week.  This is an awesome green light for modders everywhere and now we have word that most famous GTA mod is coming to GTA V.  The ICEnhancer pack is in the works to make GTA V look more incredible than ever.  Hopefully they come out with a good version soon so we can see some incredible screenshots.
Cloning kombat:  Mortal Kombat was a huge phenomenon in the 90s.  So big in fact, that it spawned a bunch of really, really bad clones.  Check them out in this hilarious post from Eurogamer.
Direct improvement: DirectX 12 is coming and it looks to be a huge boon to PC gaming.  It will allow a lot of lower end systems to see large improvements in performance.  Check out this very detailed reasoning from Eurogamer and Digital Foundry.
Back in dat Assassin's Creed: Hey!  There's another Assassin's Creed game.
Three pronged attack:  We took a first look at the beautiful Trine 3 in it's current Early Access form.  We hope you enjoy the new First Look format as well!
That is it for this morning.  The podcast will be published tomorrow.  Check out our stream schedule for the week and take a dip in the forums if you have a minute!  We'd love to see you posting there.