News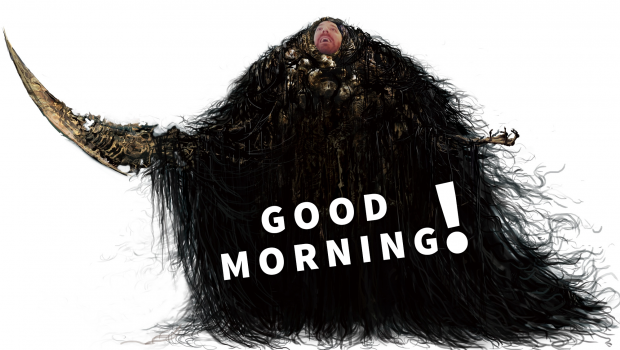 Published on May 7th, 2015 | by Dan
0
Good morning! Let's video game.
Good morning.  I tried out Project CARS last night and it is a beautiful thing.  Difficult, but beautiful.  We will be streaming it tonight as a group, around 10 PM ET.
In the clouds: Bob has completed our second ever headset review: The HyperX Cloud II.  Go read it and check out our previous review of the Blue Mo-Fi headphones.
AMD is back…sort of: AMD has announced a GPU refresh with the 300 series.  Unfortunately, this is just a refresh and not actual new GPUs.  However, they did detail the tech in their next actually new GPU.  It has some fancy memory and of course supports DX12, and that's about all we know.
Virtual happiness: You can buy a consumer final version of the Oculus Rift!  OK, well, not yet.  You'll have to wait for Q1 2016 to buy it.  But that consumer version is coming.
To ADS or not ADS: If you're in Star Wars Battlefront, the second option is all you have.  No ADS in Battlefront.  RIP laser YY lightsaber AT-AT stalls.
Keys to the castle: Greenmangaming posted an insane deal on The Witcher 3.  CD Projekt RED then said don't get this deal because the keys were from a dubious source.  Now GMG has fired back, saying they only use CD Projekt RED approved vendors.
YOU DIED: OK, this is a bit extreme, but you can be soft-banned for using ANY Dark Souls II mod.  It appears this is what From Software is doing anyway.  Read an explanation from some modders who are just trying to address problems with DS2, not anything malicious.  Also, be careful with mods, as always.
A different view: There is now a SimCopter in Cities: Skylines.  One of the best features in older SimCity titles has now been ported over to the best city building game out there.  it has been out for a while, but may have bugs but seems totally worth it for a cool view of your city!
If you need more content, check out the current PC build guides as well as the podcast.  Good talk.  See ya out there!