Reviews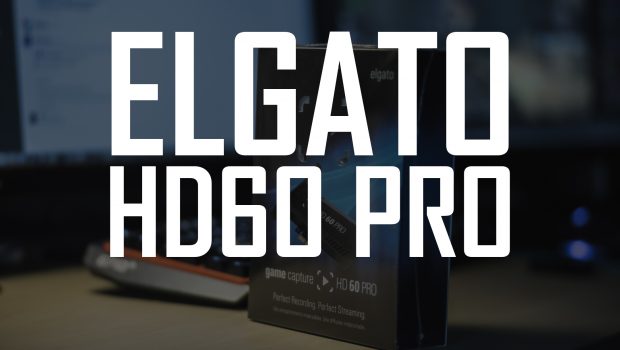 Published on February 11th, 2016 | by hutchison15
0
Review – Elgato HD60 Pro
Gaming has been a large part of my upbringing, and making content has always been an ambition of mine. Games are so entertaining to not only play but watch. Needless to say, when I found out about the Elgato Game Capture HD60 Pro, I was excited. This little device is supposed to be a "no-delay" card, capable of delivering 1080p at 60FPS straight from your console to your PC. I've personally heard from friends and colleagues that the performance is great for this little card. I asked Elgato if they could send me one so I could really see what all the fuss was about.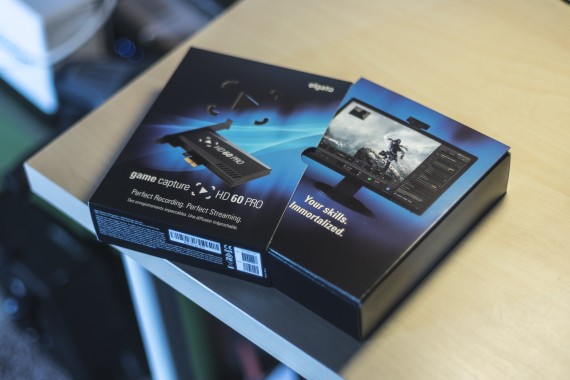 First thing you ought to notice when you get your hands on this thing is the packaging. It reminds me of the old school PC game boxes or a nice peripheral box; slides out from the side, unfolds, and there it is. Inside is a capture card wrapped up in an anti-static bag, a nice Elgato metallic emblem to slap on your case, a long HDMI cable, and a bracket to make your capture card compatible with smaller form factor cases.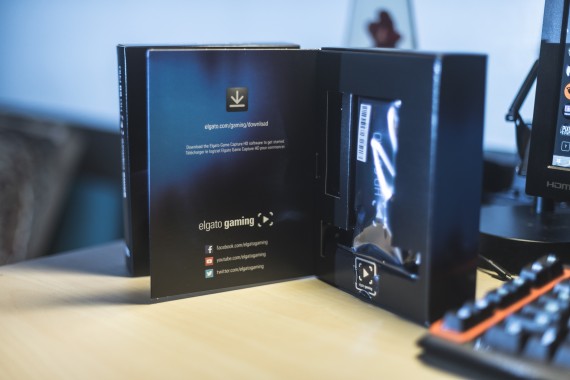 The HD60 Pro is a PCI Express card with a matte black metal shroud covering it. "HD60Pro" is integrated into the front. The PCB is also black, which I didn't expect but a pretty nice touch as well. It is relatively small and light and was easy to install into my streaming rig. It requires no additional power from your power supply so it's essentially plug-and-play.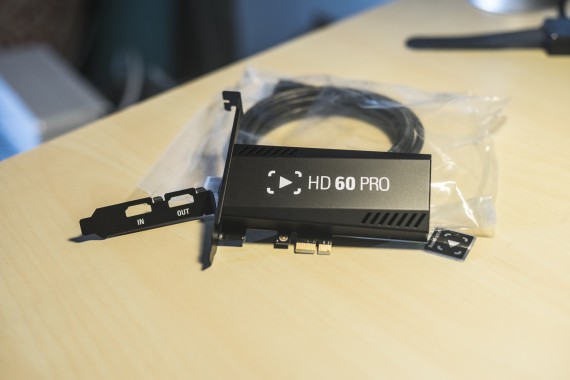 All that is really left is installing drivers and setting up your device to be captured. You'll need to download Elgato's capture software directly from their site and give your computer a restart after installing. After that, it's rather straightforward. You take the output of your console or device and put it into the input slot on the HD60 Pro. Then you take another HDMI cable and plug it in the HD60 Pro's output and pair it with an input of a spare monitor. For the PS4 specifically, you'll need to disable HDCP (content protection for streamable content, like Netflix or Hulu) before you get started, otherwise you won't be getting any signal.
Elgato's software boasts a ton of options, and hardly impacted my rig. It's thin, light, and has everything you'd need in it. No spam or adware, just lots of configurable settings like selecting team comm outputs, bitrate options, and more. This is proprietary software that I like to see – easy to use, free of bullshit. OBS automatically saw it as a capture device and required no plugin installation, but for some reason I had problems with setting it up. It would say that there was no capture device found only in OBS – when clearly there was. Talking to some of my friends that have a HD60Pro, they all claimed they never had the problems I was having. I emailed Elgato, they were quick to respond and seemingly very helpful. In the meantime I just set up the Elgato software and captured that window in OBS and it works flawlessly. This was taking less of a toll on my system than when OBS was trying to use its integrated capture feature, so I actually preferred this method.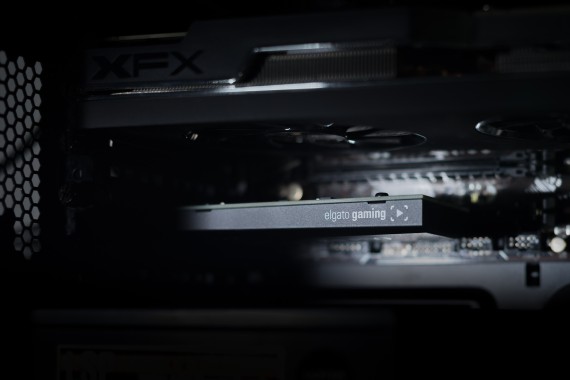 In any event, performance is good – like, really good. For a while there I was playing on a dedicated output but after some time I decided to try it out within my desktop environment and from what I could tell there is little to no delay. Picture quality was great with little compression and true to its original colors – though I think the darker tones were a little brighter than normal. It is awesome being able to boot up your PS4 and play in a Windows environment. It reminded me of when I used to use emulators, but this is clearly much more flushed out.
I came away from my experience with the HD 60 Pro rather impressed with how simple and easy everything is to use with this capture card. Other cards on the market just fall short in comparison. Although you sacrifice a PCI express slot (many of you I imagine don't even use more than one anyways), I feel like it is worth it for how well it performs. If you're going to be taking streaming seriously, you need this card.
Summary: One of the best performing capture cards in the market, coming in at a steep $200.